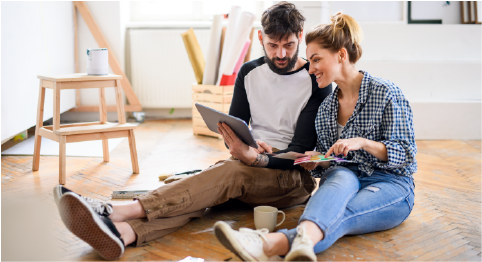 Updated June 27, 2022
Improving your home or business is an important priority for millions of Americans, and so is saving money.
If you're looking to remodel or upgrade your home without breaking the bank, you've come to the right place.
We've compiled a short list of our biggest tips for reducing the cost to remodel your home or business
Jump to:
---
---
Utilize Less Expensive Materials When You Can
It may go without saying, but choosing materials that have a high return on investment (ROI) is always recommended.
Typically, the simplest way to ensure your ROI is as high as possible is to get your materials for as little as possible.
Luckily, there are a wide range materials to choose from, and a variety of ways to get them for less.
For example, if you love the look of quartz countertops but don't want to pay the price, opting for a laminate option that closely resembles the look of quartz can save you hundreds if not thousands of dollars.
Similarly, opting for standard sizes and pre-made dimensions of building materials keeps costs down.
Customizing any aspect of your project will increase costs, which is why we recommend avoiding custom work when you can.
Using salvaged, lightly-used materials can save you a ton of money on remodel costs, too.
There are more than 400 Habitat for Humanity ReStores nationwide that offer salvaged building materials for a fraction of big box store prices.
However, depending on your exact remodel project and who you hire to do it, salvaged items may not be something they are willing to work with for the sake of future liability.
Read on:
Do the Easier Work Yourself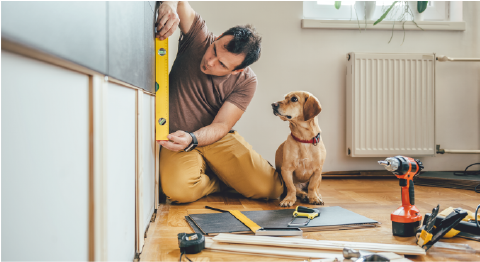 Most interior demolition work is best left to the pros, but if you have some light demolition that needs to be done, like upgrading your trim or replacing your floors, you may be able to handle it yourself and save some money.
Likewise, if you're interested in replacing your cabinets or even an exterior feature, like a deck or fence, you can likely demolish and remove these items yourself, which can save you some money in total project costs.
If you're unable or simply uncomfortable handling demolition work yourself, Hometown can help you find qualified local remodeling contractors for your project.
Demolition is only one part of a remodeling project that you can potentially do yourself.
Painting, replacing hardware, upgrading light fixtures, picking out materials yourself, and cleaning up debris yourself are just some of the ways you can save money during a remodel project by handling it yourself.
There are a number of things you can help with in order to save money, but if you're ever in doubt of your ability to successfully and safely complete any aspect of the work yourself, we recommend erring on the side of caution and hiring a professional.
Find out more:
---
---
Take Advantage of Slower Months
Many contractors will argue that winter is the best time for homeowners to remodel because it's the time of year when labor prices are often at their lowest.
Contractors typically aren't as in-demand during winter months, which may equate to lower labor costs in some cases.
Not only do you tend to pay less for labor and materials during the slower winter months, but remodel projects tend to be finished in less time, too.
Winter months are less busy for contractors which means the local departments that issue permits for your project are also less busy, saving you time.
Learn more:
Hire the Right Contractor for the Job
Remodeling your home is a big investment, which is why choosing the right remodeling contractor to assist you is such an important step in the process.
Choosing the wrong contractor can wind up costing you time and money, so to minimize this risk, we recommend reaching out to at least three different contractors for multiple quotes.
We also advise asking contractors for by-line estimates so that you can fully understand what you're paying for and easily compare how contractors price their work.
Getting multiple quotes can save you hundreds or even thousands of dollars, so it's worth taking the time to be sure you're hiring the right person for the job(s).
---
---
Keep reading: