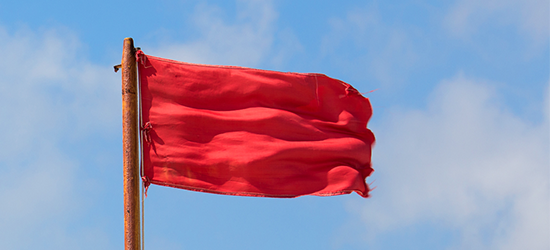 Updated August 3, 2022
There are risks involved when hiring a contractor, so skipping some of the bases and crossing your fingers when hiring a contractor is not an ideal approach.
The importance of thoroughness when hiring a contractor cannot be overstressed, but there are a handful of red flags that make it obvious to steer clear of that contractor.
1. Unable to verify references
While we would like to think that all contractors are good, honest, straightforward people, that just isn't always the case.
This is why it's so important to do your research instead of simply hiring a contractor based on face value or his word alone.
Don't be afraid to ask a contractor for a list of references. If they give you an excuse or anything other than references from past projects—and a happy-to-do-it attitude—avoid moving forward with that contractor.
Once you have a list of referrals, don't stop there; reach out to several of them to ask them about their experience.
Don't just ask general questions, get specific:
What project did they do for you?
What was your overall experience like?
Did they abide by the terms and conditions of the contract?
Was the project completed to your satisfaction and on time?
Did they complete the project within the agreed budget?
Were they easy to communicate with?
Would you recommend them?
Feel free to ask other questions, too.
This is just a general guideline of the things you'll want to know about this contractor's ability to complete work to a customer's satisfaction.
Hometown Demolition Contractors
is a convenient source for finding demolition contractors in your area. You can read verified customer reviews, see contractor credentials, request free quotes from multiple contractors, and more. Another excellent reference is your local Chamber of Commerce and the
Better Business Bureau
, where you'll be able to see if this contractor has any complaints filed against them.
2. A vague or non-existent contract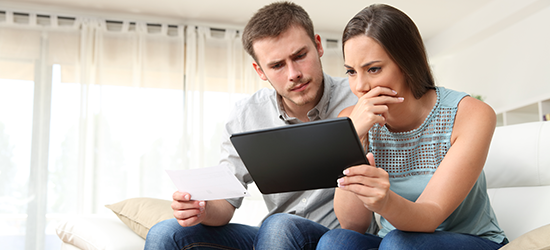 One of the biggest and most detrimental mistakes a homeowner can make when hiring a contractor is failing to get everything—and we mean everything—hashed out and in writing.
It can be easy to lose sight of all your questions (and follow-up questions) once you get on the phone or speak with the contractor in-person.
So, make sure to have a running list of details you'll need to nail down before being able to decide whether or not this is the right contractor for you and your project.
A contract is legally binding and once it's signed, you're stuck with it.
At the bare minimum, it should include:
Project Details & Guidelines
An in-depth description of the project, including the scope of the work, the materials/equipment that will be used, who will be at the job site (working and/or supervising)
Project start date and estimated date of completion (If your project is on the larger, more complicated side, outline various completion dates for each stage of the project. This will make sure the project stays on track.)
A protocol for handling any changes that may arise, whether due to new work orders, unforeseen issues, or cancellations
Budget & Payment Schedule
An estimate and the work/materials that the estimate includes
A clear-set schedule for payment (Ideally, you will pay a small portion of the overall price upfront, and then you will pay for the work as it is completed.)
You should never sign a contract unless you can confidently say, 'yes' to the following questions:
Did I thoroughly research this company and determine they are qualified to do this work to my expectations?
Does this contractor clearly understand my vision, budget, and timeline for this project, and is this information explicitly outlined in the contract?
If a contractor hesitates to provide a written contract that meets your standards, avoid hiring that contractor, or at the very least, go back and forth with them until the contract is up to snuff.


---
Learn more about hiring the right contractor:
---
3. A too-good-to-be-true price
We all love a good price. However, unlicensed and unqualified contractors may take advantage of unsuspecting homeowners under the guise of a great deal.
A little research will reveal that this contractor has bad customer reviews, little to no experience doing the work, or they're simply not qualified or licensed to do the work.
While a good price is important, it isn't the end all be all when it comes to hiring a contractor.
Make sure you don't lose sight of the big picture when shown a low price. The best contractor will offer a balance of skill, experience, and positive customer reviews with reasonable pricing.


---
Keep reading about demolition costs:
---
4. Asking to pay the full price upfront or in cash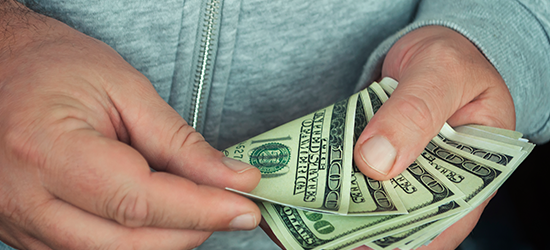 If a contractor asks you to pay for the entire project upfront, take a step back (or turn around and run).
It's completely normal to pay for a small percentage of the project before it begins (think 30-50%), but a contractor asking you to pay for any more than half of the project at the start is a cause for concern.
By establishing a payment plan in which payments are made as the project is completed, you will avoid the risk of the contractor using your down payment to finance another project, or worse, skip out on the project altogether with your payment in tow.
Likewise, a contractor who insists on receiving all payments in cash could potentially be up to no good.
A reputable business will have no problem accepting multiple forms of payment.
For the sake of proof of payment, we always recommend paying with a debit or credit card, check, or money order.
5. No insurance
The importance of insurance cannot be overstated. If your contractor doesn't have adequate insurance, you could be the one left responsible should a worker be injured or something else goes wrong during the project.
Another way to protect yourself is to obtain a waiver of lien from your contractor and each subcontractor that will be working on your project to ensure that they cannot file a lien against your property.
This will protect you should the contractor fail to pay the subcontractors, who then decide to file a lien on your property, demanding more payment from you.
6. Not licensed
Along the same lines as insurance, a contractor should be properly licensed to perform the work in that state.
These licensing laws are designed to protect property owners from negligent or dishonest contractors.
Depending on your state's licensing laws, it could be relatively simple to acquire a contractor's license.
That said, it still acts as a basic indication that your contractor may be qualified to do the work.
---