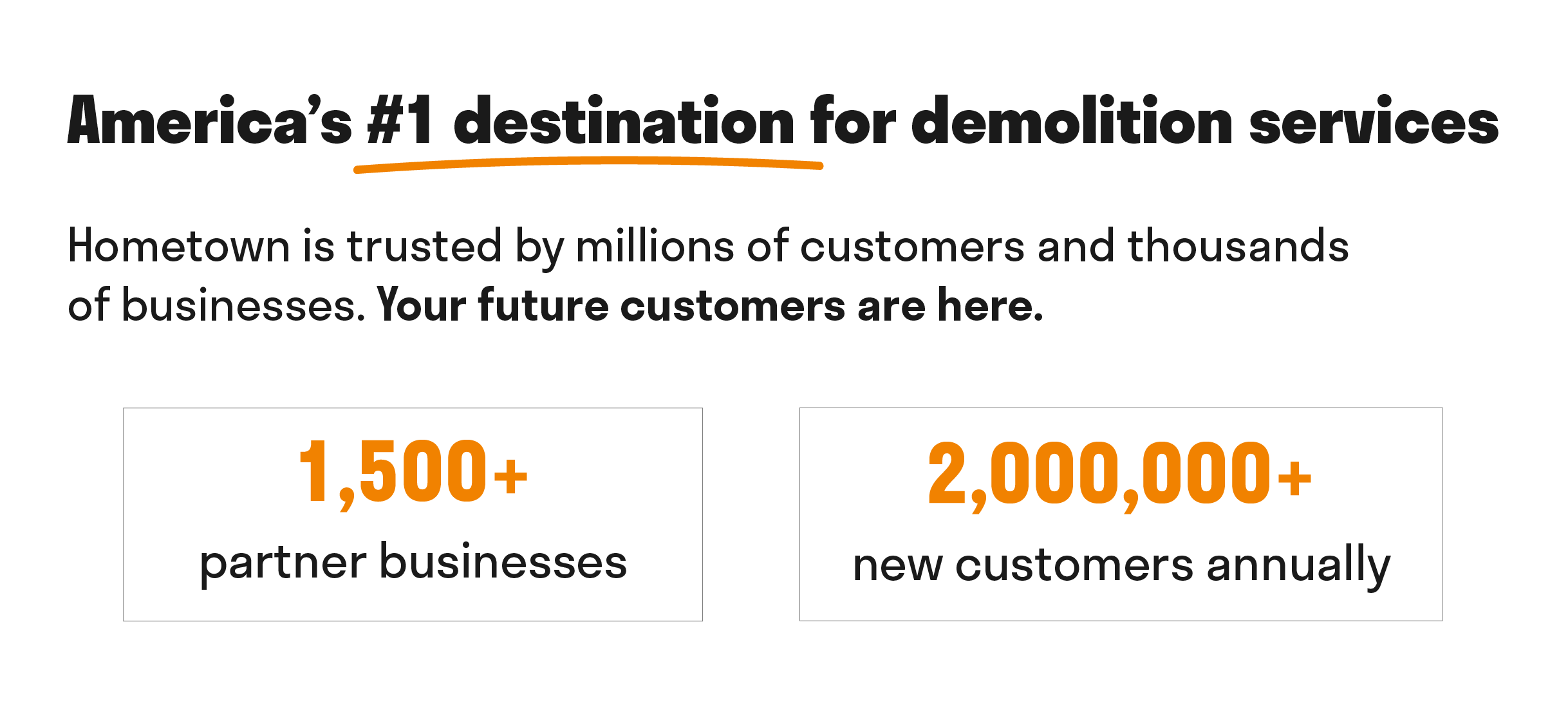 Updated June 30, 2021
Grow your business
Gain new customers with instant visibility to millions of demolition customers looking to find a company like yours.
Stay in control
Accept or decline leads. Set a monthly advertising budget that works for you. Pause or cancel your leads anytime.
Build credibility
New customers expect to find and research you online. Get reviews on America's most trusted website for hiring demolition services, and strengthen your online reputation.
Get started hassle-free
Hometown's content experts do all the work to give you a professional image online. We work hard to simplify your life so you can focus on what you do best.

Coming soon: New tools for Hometown partners
Soon, we'll release the Bookable™ suite of software and marketing tools exclusively for the benefit of Hometown advertising partners.
Bookable™ has every tool you need to grow revenue, win more jobs, impress customers, and stay organized.
Online Booking
Business Text Messaging
24/7 Customer Site/App
Reviews
SEO Boost
Google Adwords
Business Management Software