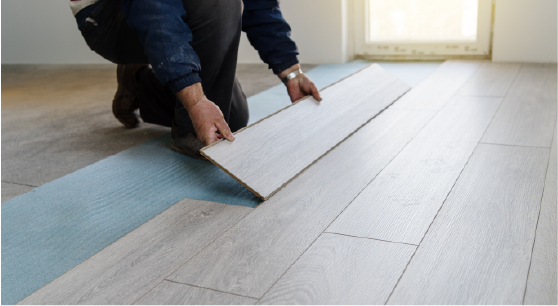 Updated March 9, 2022
Choosing the right flooring for your home or business involves more than just finding the best-looking product.
Several factors—moisture, durability, cost, and more—come into play when choosing the right flooring material for your space.
Follow these five steps to reach the flooring decision that is right for you and your home or business.
The following considerations can be taken in each room you plan to install or replace flooring:
---
---
Presence of Moisture
If you're installing flooring in a medium- to high-moisture area, you will want to install a material that can handle it appropriately.
Luckily, there are countless types of flooring that are considered waterproof.
The most common waterproof flooring options include:
Tile (ceramic, porcelain, vinyl)
Concrete
Linoleum
Wear Resistance
Consider what the flooring will need to stand up to.
Do you need a floor with superior wear resistance? If so, you'll need to choose something that doesn't easily scratch or gouge.
Durable flooring options include:
Tile (ceramic, porcelain)
Laminate
Plank vinyl
Carpeting
Project Budget
Flooring materials come in a number of budgetary options, from less than a dollar per square foot to more than $5 in some cases.
If you're looking for a bargain, choose a flooring option in the $2 or less per sq ft price range, like:
Laminate
Tile (ceramic, porcelain)
If you're willing to pay a bit more, choose a flooring option in the $2-$5 per sq ft price range, like:
Hardwood
Engineered wood
Tile (luxury vinyl, ceramic, porcelain)
Learn more:
Ability to DIY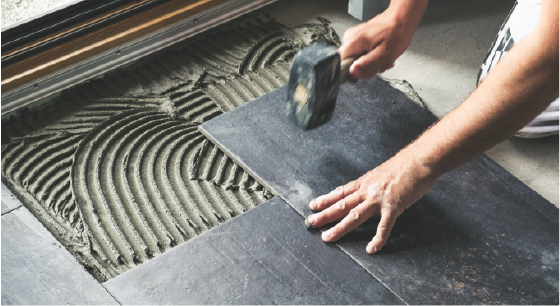 Installing flooring yourself can save you quite a bit of money in labor costs, but not all flooring material is easy to install.
If you want to install a flooring material that is difficult to install, we strongly recommend hiring a floor removal professional.
If you're not able to install the flooring properly, the shoddy workmanship can negatively impact your home's value and could make it susceptible to moisture, mildew, and mold.
If you're looking for a flooring material that is easy to install yourself, choose:
Hardwood and carpeting are the hardest to handle yourself, as the hardwood requires being nailed down and wall-to-wall carpeting can be a challenge to lay perfectly flat.
Read on:
Maintenance Requirements
Whether you have kids, pets, or the flooring is simply going to be in a high-traffic area, it's important to choose a material that can stand up to that.
Hardwood floors are beautiful but require ongoing maintenance to maintain that beauty.
Resilient (vinyl) flooring, on the other hand, requires minimal maintenance and is easy to clean.
---
---
Keep reading: