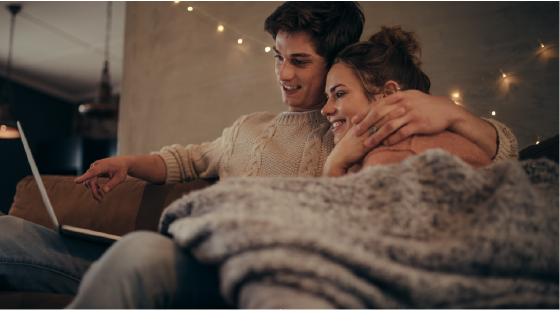 Updated June 27, 2022
Getting your home ready for the upcoming winter season is important, but once the seasonal prep work is done and you're inside for the season, you'll likely find yourself with some extra time on your hands.
Winter is a great time to tackle projects you've been meaning to get done.
Not only are you inside looking at your space more often, but contractors are often in lower demand, making it easier to get a project scheduled and completed in a timely manner.
We'll go over some of the most impactful projects you can complete this winter:
---
---
Update Your Kitchen
In terms of cost, winter is a great time to remodel your kitchen because it's the time of year when lumber and cabinet costs tend to be the lowest.
And because contractors aren't typically as in-demand during colder months, labor costs are also usually lower, too.
Once the weather starts to warm up in spring, you tend to see price increases in materials costs simply due to demand.
So, any project that calls for lumber, tile, or another popular material would likely benefit from being completed in the winter.
If your kitchen's layout and cabinets are good as-is, but it has an old linoleum floor, winter is a great time to install a new, more attractive flooring option.
Keep reading:
Freshen Up the Bathroom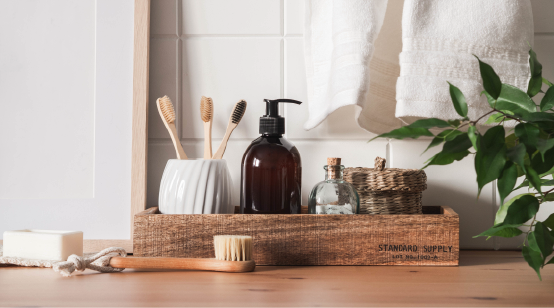 Just like updating your kitchen in the winter can save you money, so can freshening up your bathroom during colder months, too.
However, it doesn't have to be a total gut-out or overhaul to look totally new.
Make your shower feel more luxurious by updating your shower head, replacing your shower curtain if you have one, and updating how you store your soap, shampoo, and conditioner.
Add attractive storage options and greenery that suit the amount of sunlight your bathroom gets. Swap out your bath mat and towels. Paint or replace your bath fixtures.
Likewise, consider painting the cabinets, walls, and even the floors to really transform the space.
Learn more:
Clean Out the Basement
Being stuck inside during cold months is a great time to declutter and get organized throughout your home, but especially in your basement or other storage area where things tend to get disorganized.
Sort through everything in your basement and determine what you want to keep, what you want to sell or donate, and what needs to be trashed.
From there, you can organize the items you're keeping using clearly labeled bins and boxes.
Another important maintenance task you can get out of the way during winter—when your dryer is often put to greater use and at greater risk—is clean out your dryer vent.
This will prevent fires and increase the efficiency of your dryer.
Find out more:
Paint Where Needed
Paint can quickly transform any space, but it's also inexpensive and almost anyone can do it.
You can paint as much or as little as you see fit—one room, or your whole house, the front door, or even the floor—it's entirely up to you.
There are several advantages to painting the interior of your home:
Protect your home from the effects of everyday wear and tear, dust, mold, and environmental effects.
Increase the overall value of your home.
Changing the color of your home's interior/exterior can change its entire look and feel.
The color you choose can set the tone for your day-to-day life. Light shades make rooms feel bigger and airier. Bold colors make a statement, and soft colors have a calming effect.
Update Light Fixtures and Bulbs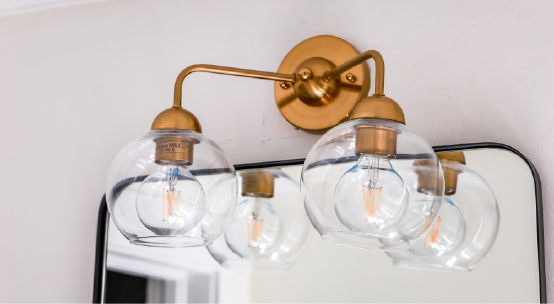 Another quick and easy way to shift the tone of a room is with the lighting fixtures.
Switch up your decor with a statement fixture or something sleek and minimal.
Likewise, switching out your bulb can change a room from bright white to warm and ambient, or vice versa.
---
---
Keep reading: