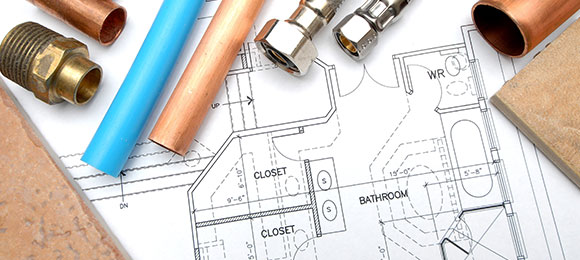 Updated March 15, 2023
Thinking about remodeling your bathroom but don't know where to begin?
Our bathroom remodeling guide outlines everything you need to know, like average costs, design considerations, how the process works, when to DIY, and how to hire the right contractor for the job.
Jump to:
---
---
Average Bathroom Renovation Costs
According to a National Kitchen and Bath Association (NKBA) survey, the average bathroom remodel costs between $10,000 and $30,000.
However, the overall cost of your bathroom remodel will depend on the extent of the work you plan on doing, how many big-ticket items you're replacing, and who's doing the work.
For example, a simple DIY vanity and toilet upgrade will cost significantly less than a complete remodel done by a professional contractor.
Average Bathroom Remodel Costs

| | |
| --- | --- |
| Low-End Price | $3,000-$8,000 |
| Average Price | $10,000-$15,000 |
| High-End Price | $35,000-$100,000 |
If you're planning a basic bathroom remodel, you can expect to pay between $3,000 and $12,000.
For a higher-end bathroom remodel, homeowners typically pay between $12,000 and $35,000.
If you're looking for a deluxe, top-of-the-line bathroom upgrade, anticipate spending $35,000 to $100,000 or more.
Expect the unexpected: We recommend factoring in a safety net of at least 10-20% of your total budget for unforeseen circumstances.


Bathroom Remodel Cost Breakdown
As you work on finding the budget for your bathroom remodel, consider how much the various aspects of a bathroom remodel typically cost.
This will allow you to better gauge how much your specific project will cost and budget accordingly.
Here is the NKBA's breakdown of bathroom remodeling costs: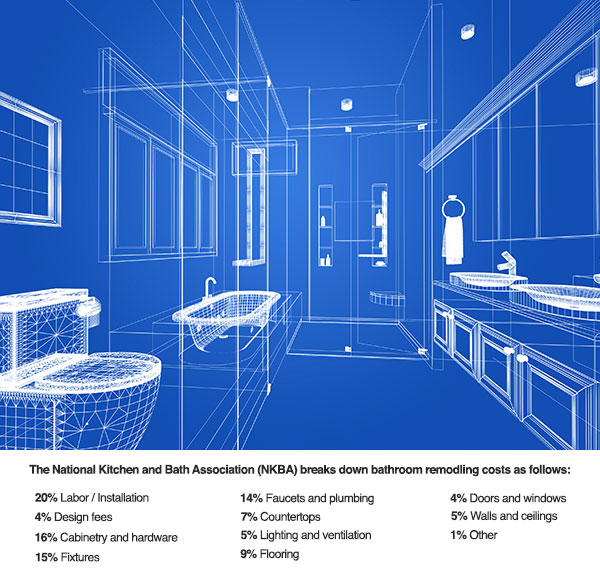 This is a general cost guideline and will vary depending on the amount of remodeling you plan on doing.
The main point is to avoid over-spending on unnecessary items and instead focus the majority of your budget on valuable elements of the bathroom, including the shower, sinks, and toilet.
As you get quotes from contractors, ask for a line-item description of the costs involved so that you can compare how contractors charge their work. This will help you determine which contractor offers the best price and may allow you to negotiate a better deal.


Remember Return on Investment (ROI)
Bathroom remodels can recoup up to 80% of costs thanks to their ability to increase a home's resale value.
So although you may be paying a decent amount of money upfront to do the work, you'll get most of it back if you decide to sell your home in the future.
Take It One Step at a Time
Bathroom remodeling doesn't have to be an all or nothing type situation. You can space out your remodel as you see fit, doing small upgrades as you can afford them.
If you want to freshen up your bathroom without breaking the bank, start by updating lighting or replacing your countertops or vanity. A little bit down the road, you can replace the floors and toilet, and so on until you've achieved the bathroom of your dreams.
Savings Tip: If hiring a contractor for the work, you can typically get the best price by having a contractor perform major tasks in one fell swoop, rather than hiring a contractor for each individual project. For example, if you want a new shower or tub and new floors installed, have one contractor handle both jobs simultaneously to get the most bang for your buck.
Learn more about saving on bathroom demolition costs:
---
---
Bathroom Remodel Design Ideas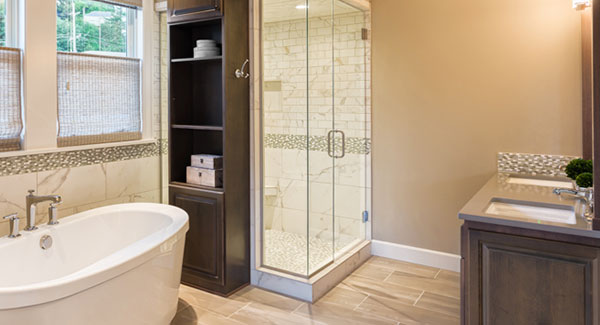 While planning out your bathroom remodel budget, keep function at the forefront of your mind at all times.
We spend a lot of quality time in our bathrooms, so why shouldn't they be convenient and comfortable?
Focus on keeping your bathroom as functional as possible. If you have tons of towels, tools, or beauty products, tailor your bathroom's storage to organize your items in a way that's easy-to-access.
If you have a lot of foot traffic in and out of your bathroom, opt for a wide, shallow vanity with double sinks so no one is crammed in the mornings.
Even something as small as electrical receptacles can play a major factor in functionality. Make sure they are well placed for convenience, whether for charging your phone at night or blow-drying your hair in the morning.
Ask yourself the following questions when planning out your bathroom remodel:
Who will be using the bathroom?
How frequently is this bathroom used?
How will the bathroom need to function?
What is it that you dislike about your current bathroom?
What's your routine? How could a new space improve it?
Do you have arthritis, poor eyesight, or other medical issues to take into account?
Do you plan on living here for a long time, or might you sell your home in the near future?
Consider the big picture for your bathroom and determine your needs for the space. All these factors will help guide you in your bathroom remodel decisions.


Keep reading:
---
Know When to Hire and When to DIY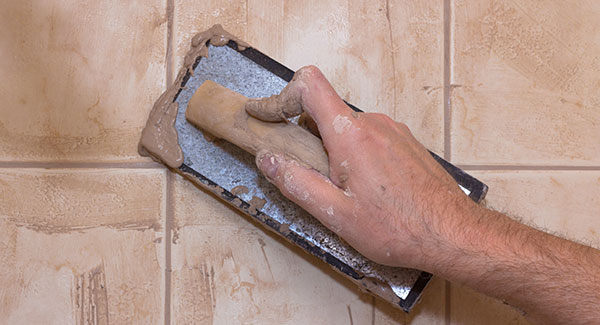 If you're comfortable tackling aspects of the bathroom remodel yourself, you may be able to get away with going the DIY route. However, bathroom remodeling can get out of hand quickly.
Routing plumbing, installing showers, tubs, and toilets, laying tile and flooring—all of this leaves room for error.
The fact of the matter is: You're likely to make a mistake during the process, which could result in money lost, a bathroom that's riddled with imperfections, or both.
There are a lot of things that can go wrong when it comes to plumbing, and bathrooms are riddled with pipes and water. So while it's possible to handle aspects of the bathroom remodel process yourself, it isn't always the best solution.
Instead, leave the complicated stuff to the pros, and handle the less complicated parts yourself.
Which Projects Are the Most DIY-Friendly?

| Project Type | DIY-Friendly | Hire a Pro |
| --- | --- | --- |
| Major bathroom remodel | | X |
| Tub or shower installation | | X |
| Cabinet removal & installation | X | |
| Toilet removal & installation | X | |
| Plumbing | | X |
| Electrical work | | X |
| Painting | X | |
| Flooring | X | |
| Tiling | X | |
Choosing to DIY? Follow Safety Precautions
First and most importantly, you should have experience in whatever work you're performing.
No matter how straightforward and easy your bathroom remodel may seem, if you have absolutely no experience, you could end up injuring yourself or causing serious damage to your home.
If you do decide to DIY, make sure you wear protective gear, like safety goggles, gloves, dust masks, and heavy-duty boots.
The best way to be safe is to have your home's blueprint on hand. That way you'll be able to know exactly where all the important stuff is located and where you need to be extra careful (i.e. plumbing, load-bearing walls, electrical wiring, etc.).
Learn more about interior demolition safety:
---
Hire a Professional
During a bathroom remodel, there's a good chance you'll need to hire a contractor for one aspect of the project or another, so you'll want to make sure you choose the right contractor for the job.
To get the most bang for your buck, hire one experienced contractor to handle all the work rather than hiring different contractors for each job.
Odds are, you will be able to find a contractor who is experienced in all the various aspects of a bathroom remodel; and if they aren't, they'll know who to sub the work out to.
With that being said, always make sure the contractor(s) is licensed, insured, and has the necessary permits needed to perform the work.
Don't hesitate to ask for proof of these certifications; don't just take their word for it.
Hiring a contractor? Establish a foolproof payment plan:
Avoid paying with cash
Do not pay more than 10% of the total cost upfront
Pay as the work is completed
Perform a thorough walk-through before making the final payment
Get the payment plan in writing
---
---
Learn more about hiring the right contractor for the job: