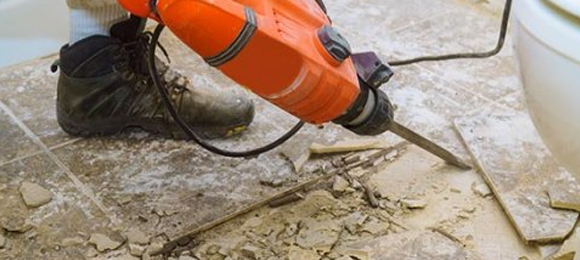 Updated March 9, 2023
When it comes to your home, you have big ideas, and sometimes those ideas require a blank slate. Interior demolition is the first step.
Whether you're looking to spruce up your kitchen or remodel your entire house, interior demolition is a great way to get the home of your dreams.
Depending on your vision, it can be a major project or a small task.
Some of the most common interior demolition projects include:
Ripping out cabinets
Removing non-load-bearing walls
Removing flooring
Removing appliance(s)
While some interior demo projects are easier than others and can be DIY'ed with a few basic tools and a can-do spirit, some projects require a higher level of expertise and background knowledge, and therefore, are better left to the experts.
Our interior demolition guide covers everything you need to know, from permits to costs, and how to determine if it's a DIY project or hiring a pro is the best course of action.
Option 1: Hire a Contractor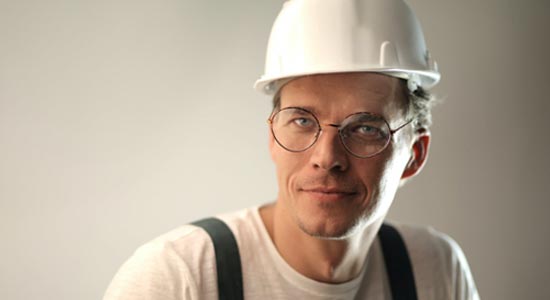 More often than not, hiring a contractor to handle your interior demolition is the best way to go.
There's simply too much going on behind the scenes to know exactly what you'll find after ripping out that cabinet or tearing down that wall.
Hometown is the easiest and most efficient way to find a reliable local contractor near you.
We make it easy to view company profiles, read verified customer reviews, and get contact information for companies you're interested in getting an estimate from.
Keep reading up on finding the right contractor:
---
---
Option 2: Do It Yourself
Whether you want to remodel a single room or strip out an entire house, interior demolition may be in your future.
But interior demolition isn't always as simple as taking a sledgehammer and going to town on a wall.
Interior demolition takes some background knowledge and a little skill to know how to remove various interior items without doing serious damage to the walls, floors, structure, appliances, etc.
Do:
Remove an old bathroom vanity
Remove kitchen cabinets
Remove a non-load-bearing wall with no electrical/plumbing
All of this is relatively simple and straightforward and can be accomplished with a few basic tools, like pry bars, claw hammers, screwdrivers, or a reciprocating saw.
Don't:
Remove appliances hooked up to electricity or plumbing unless you have experience doing so
Remove anything if asbestos is present
Remove a load-bearing wall
Remove a non-load-bearing wall if unsure of electrical/plumbing
Learn more about doing projects yourself:
Do I need to get a permit for interior demolition?
Yes, most cities require permits for interior demolition, just as they would for exterior demolition.
Permits can typically be acquired at your local Buildings Department and are just a way to acknowledge that you will:
Shut off all utilities
Ensure there is no water running to the home
Notify neighbors of upcoming demolition
If you're hiring a contractor to handle your demo, then it's likely they'll get the necessary permit(s) for you, but don't assume—always discuss this with them.
Once you've received your permit, it's always advised that you post it on your front door.
That way, any passing neighbors are aware that whatever work going on inside is entirely legal.
Be aware that if asbestos is present in the home, you'll likely need to get an additional permit for the removal. Our
Homeowner's Guide to Asbestos
explains everything.
How much does interior demolition cost?
As with most demolition jobs, the exact size and complexity of the project will affect the overall cost.
However, we can look at what customers have paid in the past for their interior demo and estimate how much similar projects will cost.
The national average price of a residential interior demolition project ranges from $2,000-$4,000.
If performing the demolition yourself, the only cost you'll have to worry about is buying the tools and paying for a dumpster to clean up.
Find out more about costs:
---
---
What am I supposed to do with all that debris?
Once the demo is all said and done, there's going to be a mess, and a dumpster is the best way to get rid of it.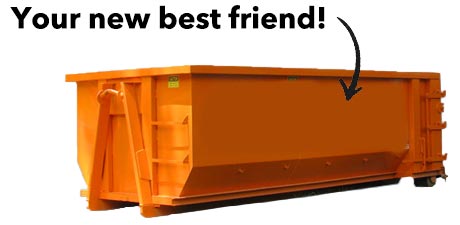 Roll-off container rentals are the secret weapon to demo debris cleanup, and they double as a catchall for other junk you've been meaning to get rid of over the years, too.
The fact that these containers come in all different sizes, from 10 to 40 yards, makes it easy to find the size that's perfect for your project.
Pro Tip: Rent the dumpster before you start your project. That way, it will be easier to keep your work area (and the rest of your home) from piling up with debris, dust, and dirt.
Learn more about roll-off container rental:
Keep in mind that you're likely to throw more in your dumpster than you initially anticipate, so never underestimate what size container you need. The dumpster company you decide to go with will be able to help you choose the best size, just be sure to ask.