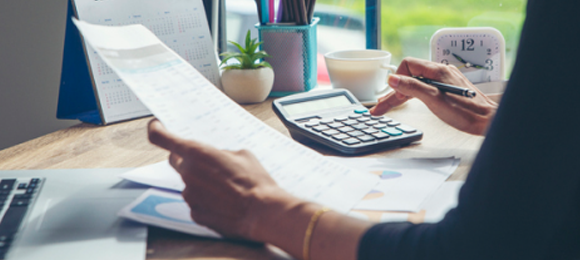 Updated May 31, 2023
Renovating your kitchen can increase your property value, not to mention provide you and your family with a fresh new space to enjoy. But before you can renovate, you first need demolish the old parts of your kitchen that you'll be rebuilding or replacing.
Understanding your kitchen renovation budget is key to a successful project, and a main component of that budget is the cost of demolition.
Contractors tend to price work differently, and there are many aspects to the kitchen demolition process that will affect pricing overall.
There are a few different ways to estimate how much your kitchen demolition will cost, and we'll go over them one-by-one.
This cost guide will go over:
It's beneficial to have an idea of the demolition work you want done and how much it typically costs to have it done by a professional contractor. Knowing this information will help to ensure you get a fair price for the work you need.
---
---
Average Price of Kitchen Demolition
The national average price of a kitchen demolition project is $1,000-$4,000.
This figure is the average price of all different types of kitchen demolition combined.
Below, you'll find examples of what others have paid for their kitchen demolition projects.
Kitchen Demolition Pricing Examples

| State | City | Project Details | Project Cost |
| --- | --- | --- | --- |
| California | Laguna Beach | Demolished kitchen wall and removed cabinets | $600 |
| Michigan | Clarkston | Demolished interior of kitchen, two bathrooms, and two bedrooms | $4,000 |
| Michigan | Clinton Township | Demolished two walls and gutted entire kitchen, including removal of cabinets, counters, etc. | $2,400 |
| Michigan | Madison Heights | Demolished interior of kitchen and bathroom, including walls, paneling, etc. | $2,300 |
| Michigan | West Bloomfield | Removed kitchen countertops, backsplash, tile from a fireplace, and multiple end caps on staircase | $1,000 |
| New York | Queens | Demolished wall between kitchen and living room and gutted entire kitchen | $2,000 |
| Vermont | Dummerston | Demolished interior of kitchen and master bathroom | $2,500 |
Costs Involved With Kitchen Demolition
As you can tell from the table above, the cost of kitchen demolition can vary a great deal due to various factors.
You can estimate how much your kitchen demolition will cost by determining the work you need done and tallying up the average cost to do each job.
This will give you a relatively accurate estimate of how much your kitchen demolition will cost, regardless of the amount of remodeling you plan to do.
The table below outlines the average costs involved with a small 10 ft x 10 ft kitchen demolition, including labor and debris disposal.
Kitchen Demolition Pricing Examples

| Demolition Job | Low-End Cost | Average Cost | High-End Cost |
| --- | --- | --- | --- |
| Kitchen Cabinet Removal | $100-$200 | $200-$300 | $300-$400 |
| Countertop Removal | $50-$100 | $100-$150 | $150-$200 |
| Appliance Removal | $50-$100 | $100-$200 | $200-$300 |
| Sink and Drain Removal | $30-$50 | $50-$70 | $70-$90 |
| Flooring Removal | $50-$100 | $100-$200 | $200-$300 |
| Drywall Removal | $40-$60 | $60-$80 | $80-$100 |
| Total Cost | $320-$610 | $610-$1,000 | $1,000-$1,390 |
The overall cost of your demolition will depend on the size of your kitchen, the kind of materials being removed, and the extent of the demolition work you want done.
For example, if you have a small kitchen and you just want to replace the cabinets and countertop, you can expect to pay between $150 and $600 to have them removed.
If you have a large kitchen in which you'd like the cabinets replaced, you can expect to pay closer to $1,000 or more in some cases.
If you plan on completely gutting your kitchen to prepare for a remodel, expect to pay between $1,000 and $4,000 for small kitchen demolition.
If you plan to completely gut a large kitchen, you can expect to pay upwards of $10,000 or more in some cases.
Learn more about kitchen remodeling and interior demolition:
---
---
Hourly Rates for Kitchen Demolition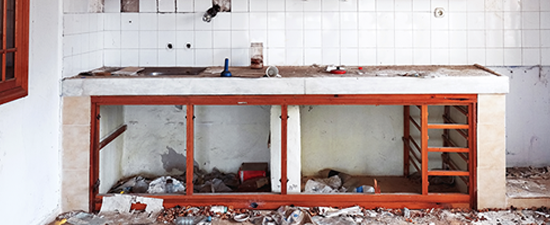 Some contractors may choose to price the work based on the amount of time it takes them to get it done rather than by the specific work they're doing.
On average, it takes between 10-20 man-hours to completely gut a kitchen.
How long your kitchen demolition takes depends largely on the size of the kitchen and the types of materials involved.
If asbestos or lead is present, it needs to be carefully handled and disposed of properly, which takes time (and costs more).
If any unforeseen complications arise, like hazardous materials, your timeline will be extended.
Average Kitchen Demolition Timeline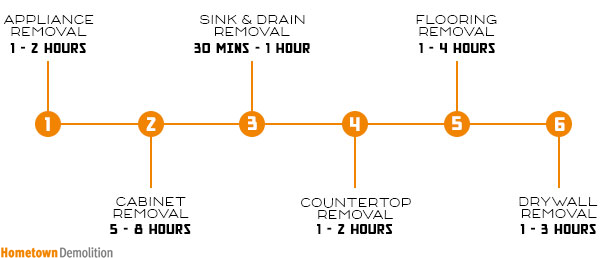 Remember: These are estimates of how long it takes to remove each item.
It may take more or less time for your kitchen demolition depending on your exact needs and how many workers are on-site.
If a contractor tells you they price out work on an hourly scale, you can use their rate to estimate roughly how much your final bill will be if everything goes according to plan.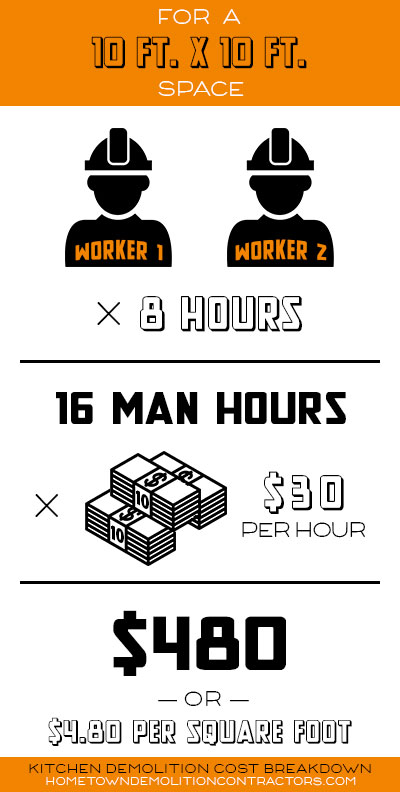 Let's look more closely at an example of how a company might charge by the hour for the work they do and how to determine if it's a good price.
Say you have a small 10 ft x 10 ft kitchen you want completely gutted out...
The contractor informs you that they can have two workers on-site to perform the demolition—themself and one other worker—and that they predict they can have the job completed within one day.
The contractor also tells you they charge $30 an hour for interior demolition.
Knowing how long a complete kitchen gut-out typically takes (between 10-20 hours), and that there will be two workers handling the demolition, you can estimate that the work will be done within 8 hours or so.
From there, you can deduct that your kitchen demolition would cost around $480 if you hire this contractor.
This is within the lower-end range for the average cost of kitchen demolition and would be a more-than-fair price.
Keep reading:
How to Choose the Right Kitchen Demolition Contractor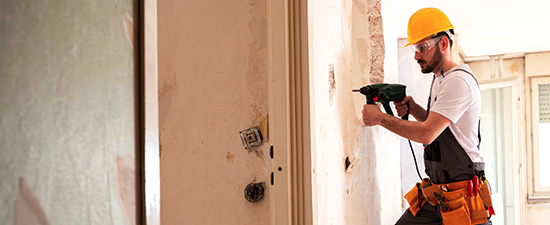 Once you've gathered all the necessary information for your kitchen demolition, find highly qualified local demolition contractors with the help of Hometown.
Hiring an experienced interior demolition contractor for your project is important for a number of reasons, but more than anything, it's for your protection.
If the demo is not handled properly, damage can be done to surrounding property, plumbing, or electrical wiring.
This is why we recommend hiring someone you know is licensed and insured to handle your kitchen demolition.
We recommend getting quotes from a minimum of 2-3 contractors, but the more contractors you get quotes from, the better.
This will help to ensure you hire the right person for your kitchen demolition without overpaying.
Ask contractors for line-item bids so that you can closely compare how contractors price their work. And, if possible, take advantage of contractors' slow time of year—after the holidays but before the spring.
Contractors may be willing to do the work at a cheaper rate during their slow season.
---
---
Keep reading about how to hire the ideal contractor: