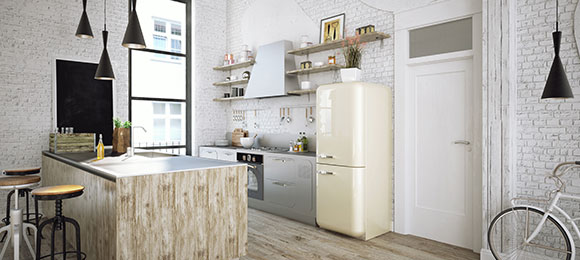 Updated April 27, 2023
The national average cost for a kitchen remodel is between $10,000 and $30,000. However, it's not unheard of for a full kitchen remodel to reach $50,000 or more.
Whether you're looking to do a total upgrade or just a modest update, we're here to help you learn how to budget your kitchen remodel.

Here are our top 5 go-to tips for budgeting your kitchen remodel:
---
---
1. Find Your Budget and Stick to it
The biggest question to ask yourself when starting the kitchen remodel process is, "How much can I truly spend?"
We all have dream kitchens, but it's important that you're honest with yourself (and your contractor) about how much you can actually spend on this kitchen.
With that being said, if you are planning on selling your home in the near future, your remodel should be seen as an investment.
Budget your remodel to accommodate the things that will give you the best return on investment.
Thorough planning is the key to sticking to your kitchen remodel budget, but the unexpected can still happen.
You can plan your kitchen to a 'T', but the unexpected can still happen.
Homes built before the 80s may contain asbestos or lead, which will need to be tested and removed properly.
Unanticipated costs like these can add up to thousands, so plan accordingly.
Add 20% of your total project costs to your budget as a contingency plan for those "just in case" circumstances.
Learn more:
2. Research and Design Everything First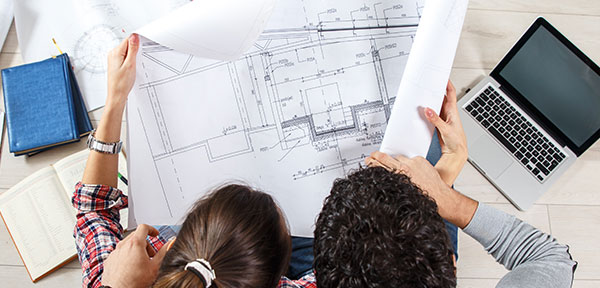 Kitchen remodels are complicated, and there are 100 questions you'll need to ask yourself before getting started (and then 100 more after that), like:
How do you plan on using your kitchen?
If you love to cook and entertain, design your kitchen around your passions.
On the contrary, if you and your family typically eat out or order in, then keep your kitchen strictly functional.
How many people are typically in your kitchen at a time?
A kitchen's layout is key—there's nothing more claustrophobic than a congested, unorganized kitchen.
If you have a big family or friends over all the time, then you'll want to plan your kitchen to accommodate that.
What type of food do you eat?
You don't need a big food pantry if a majority of your diet consists of fresh food.
Instead, opt for a larger refrigerator and storage space designed to hold Tupperware, blenders, and whatever kitchen equipment you have.
What are your must-haves?
If you absolutely must have a double wall oven, or you need a farmhouse sink, budget for these items first.
Keep "nice-to-have" items in the back of your mind, too, so you can budget for these accordingly.
Making last-minute changes quickly increases the overall cost of your kitchen project, so the more research you do and the more prepared you are, the better off you'll be.
You may be tempted to put things off and "wait until later" to make a design decision, but this is generally not a good idea.
When it comes to remodeling, nothing is ever as simple and straightforward as we'd like to think.
For example, if you know you want tile floors, but you don't know which ones, and you figure you'll decide when the time comes… Well, it's not that simple.
Tiles come in many different materials, sizes, and patterns—all of which affects material and installation costs.
Do a floor-to-ceiling checklist for what you expect out of your kitchen, and then design it to your specifications and budget.
Learn more:
---
---
3. Choose the Materials Yourself (and Do So Wisely)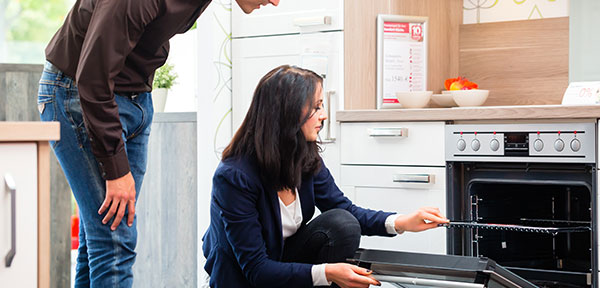 Sure, you could leave the entire kitchen remodeling process up to a contractor, but that's a good way to let costs get out of hand.
Shop around for big-ticket items on your own, such as appliances, countertops, cabinets, and flooring.
Appliances
To get the biggest bang for your buck, aim for mid-grade name brand appliances.
These appliances are good quality, are able to last a decent number of years, and are appealing to a wide range of buyers.
Like cars, you rarely recoup anything close to the purchase price of your appliance, so if you plan on selling your home soon, your best bet is to get quality appliances that look nice without being over the top. (Unless your entire home is over the top, then by all means, go big!)
Cabinets
The price of cabinets varies immensely, so take your time to find a quality cabinet that fits your budget.
In most instances, you can get the same look you're going for with a different wood or design.
Cabinet boxes can be made of furniture-grade plywood, but to ensure cabinets last, choose doors and drawer fronts made of solid wood.
Soft-close features are an excellent choice, too.
Countertops
This is another critical aspect of kitchens in which prices vary widely.
Highly popular and expensive quartz and granite are equally good options and come in a variety of prices.
Shop at local supply stores to keep countertop costs low, or take advantage of the lookalikes out there to achieve the look of granite or quartz without the steep price tag.
Flooring
Flooring is yet another aspect of kitchen remodeling in which pricing ranges a great deal.
To get the best prices on hardwood floors, check out surplus stores or overstock warehouses.
For tile flooring, the big name home improvement stores typically have the best prices (albeit a limited selection).
Shop around to find the right products for your lifestyle and budget. Don't become fixated or obligated to go purchase the most popular brand-name products. Planning is key to stick to a budget.
4. Do Some of the Work Yourself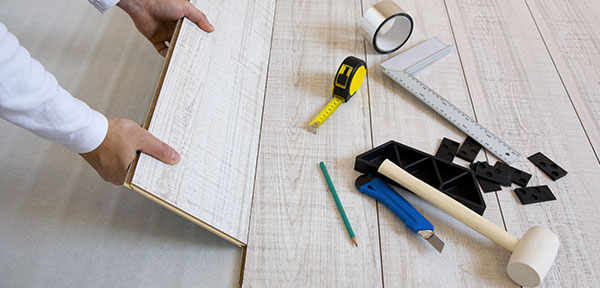 A kitchen remodel can be complicated, but there are aspects of the process that are DIY friendly.
If you're willing and able to take on some of the kitchen remodeling process yourself, you could save big on the total cost of the project.
Replacing cabinets (and/or doors), painting, replacing flooring—these are just a few examples of jobs you can do yourself during a kitchen remodel to save money.
Keep in mind that although doing work yourself is a great way to save money, it doesn't always mean you should choose to DIY. Only do the work you feel comfortable handling yourself and leave the tougher work to the professionals. Always be safe!
Keep reading:
5. Get Quotes from Multiple Contractors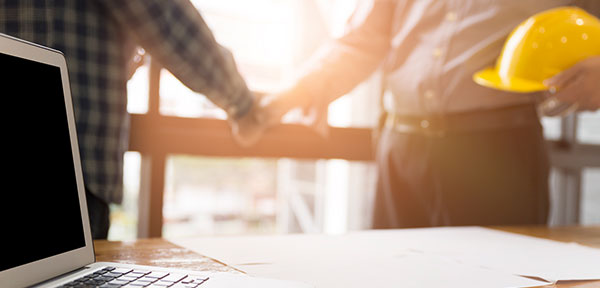 Before even considering hiring a contractor, you should have the following things covered:
You know the rough layout of your kitchen.
Have a PDF version of the desired layout so that it's easy to email to a contractor or print out for them.
Even if it's not exact, having a visual to work with makes it easier for a contractor to predict a timeline and offer an accurate bid.
You have all your desired materials.
The more materials you have before the project begins, the easier it will be for the contractor to complete the project.
This will not only minimize material costs but also the amount of time it takes for the contractor to do the work. (Time is money!)
You have a good understanding of the scope of work.
Knowing the volume of work and roughly how involved the process will be are key bits of information for the contractor.
Maybe you just want a cosmetic upgrade with no major layout changes, or maybe you're looking for an entire revamp of your kitchen space.
Whatever the case, the more specific you can be about what you want to be done, the easier it will be for a contractor to accurately bid on your project.
After you've prepared all the necessary information for your kitchen remodel, go to HometownDemolitionContractors.com to find a directory of highly qualified local interior demolition contractors in your area.
We typically recommend getting quotes from at least 2-3 contractors, but the more contractors you talk to, the better.
If a bid sounds too good to be true (i.e., cheap), it probably is.
Ask contractors for line item bids so that you can closely compare how contractors price their work, and ask for references to see what they've done in the past.
Insider Tip: If you can, take advantage of contractors' slow time of year—the months that fall between the holidays and the first signs of spring.
Contractors appreciate indoor work during this time and may be willing to do it for a more reasonable price.
Be sure the contractor(s) you hire is properly licensed and insured, and that they have the necessary permits needed to do the work. If not readily available, ask to see their certifications; don't just take their word for it.
---
---
Learn more: