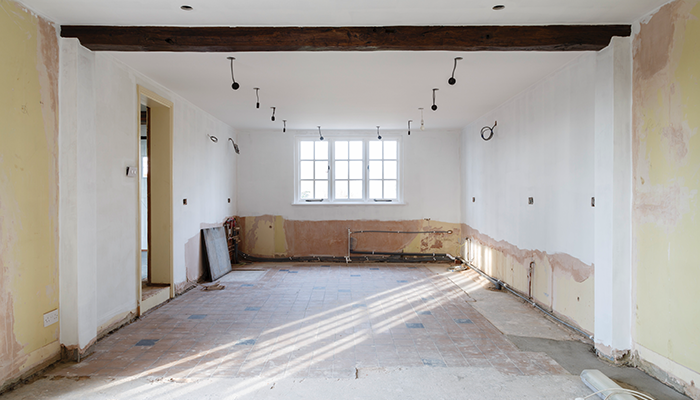 The cost of kitchen demolition can vary significantly based on your location, size of the kitchen, complexity of the job, type and number of walls that need to come down, and other factors.
Overall, the cost of hiring a professional to demolish your kitchen can range from around $1,000 to well over $3,000.
There are multiple ways to save on the cost of a kitchen demo, and in the case of making it a do-it-yourself project, you can eliminate nearly all the costs involved, with the exception of tools and disposal costs.
However, DIY is not right for everyone.
In fact, this is not a project for beginners.
There are many things that can go wrong when choosing to do a project yourself, including:
Accidentally removing a load-bearing wall (a very expensive and dangerous mistake)
Damaging plumbing pipes, air ducts, or electrical wiring
Forgetting to turn off electrical systems, prepping the plumbing, and securing necessary permits
Injury caused by inexperience, using improper tools, or not following safety precautions
The above could also go wrong when hiring someone else to do the job, which is why it's important to choose a contractor that is fully insured and experienced.
Below are several useful tips that can save you anywhere from a few hundred to a few thousand dollars in kitchen demolition costs.
---
Keep reading: Kitchen Demolition Cost Guide: Pricing Information to Know Before Your Remodel
---
Tip #1: Do Some of the Work Yourself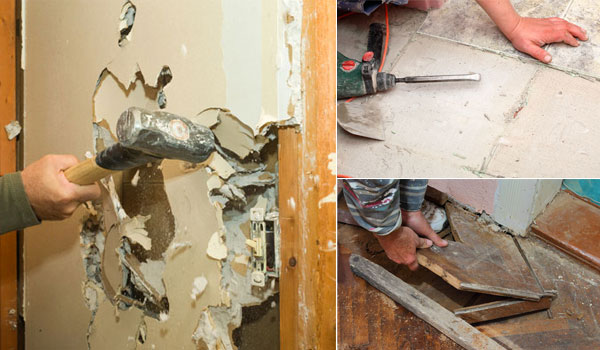 You can save on the cost of labor by doing some of the demo yourself.
The key here is to get the job done safely. Always utilize caution, and be wary of load-bearing walls.


Accidentally damaging or removing a load-bearing wall can be detrimental to the overall structural integrity of your house, including the roofing structure. Not a safe situation!
It is sometimes difficult to determine whether or not a wall is load-bearing, but there are ways to tell.
Tips for determining if a wall is load-bearing
Load-bearing walls run perpendicular to the joists. If the wall runs parallel to the joists, it's most likely not a load-bearing wall. (There are exceptions, so consider the next tip to be sure.)

Hire a structural engineer to inspect and determine which walls bear the load. This typically costs a couple hundred dollars, but this is money well spent, as it could help you save a lot more in the long run. It's also the safest way to plan a DIY kitchen demo.

Outside walls are usually load-bearing. Avoid cutting into exterior walls until you've consulted a professional.

If you're lucky enough to have the blueprints of the house, you've struck gold. The framing plan will tell you in black and white (or blue and white) which walls bear the load of your home and which do not.

Hire a structural engineer to be 100% sure a wall is not load-bearing. It generally costs a couple hundred dollars.
Safety Notes:
Use caution to avoid hitting electrical wires, heating/cooling ducts, or plumbing.

Use a stud finder to pinpoint studs and possible runs of electrical wire.

Cut test holes to inspect the inside of the wall before unleashing a sledgehammer on it.
A great strategy to reduce demolition costs and maintain a safe work environment is to do the easy demo work yourself and leave the "hard stuff" for the pros, like walls, electrical, plumbing, and ceilings.


---
Learn more about doing demolition work yourself:
---
Tip #2: Ask Around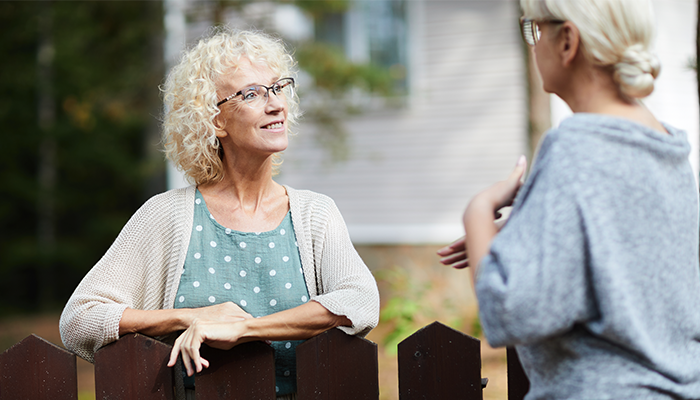 Asking neighbors, friends, and family members about any demolition companies they've worked with in the past—good or bad—can work wonders on your project's bottom line.
Most neighborhoods have a Facebook page. If you haven't already, join yours.
There, you can search the page based on the type of contractor/service you need, or you can post asking for recommendations.
Certainly, a fair price is important, but a low price should never over-shadow a company's experience, professionalism, and ability to complete the project accurately, on schedule, and within your budget.
An unreputable demolition company—even if they quote you the best price—can end up costing you far more in the long run.
Demolition contractors thrive on word-of-mouth advertising and may offer a discount if you mention you were referred by someone else.
Some companies hand out "referral coupons" or have similar programs designed to increase word-of-mouth advertising, so ask your friends and family members, or look on that company's website, to see if they offer any discounts.
You can also learn from your neighbors' experiences—use their advice to weed out the bad actors and find the most reputable and affordable pros.
You'll find that many people have dealt with a demolition company or contractor at some point, and they are sure to have an opinion as to whether that company is worth hiring again.


---
---
Tip #3: Speak to Multiple Contractors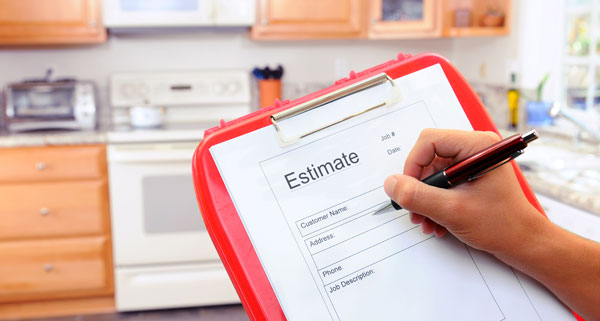 One of the best ways to save on demolition costs is to get estimates from at least three different companies.
Compare the estimates of multiple contractors to get an idea of what a fair price for kitchen demo is in your area.
This will ensure you're getting a fair price and also allows you to contrast and compare the level of service included with each quote.
You can also use multiple estimates as a negotiation tool.
For example, Company A is offering to do the job for $1,200, while Company B quoted $1,500. You can use Company A's price to potentially negotiate a lower price from the other demolition company. This strategy ensures you get the best possible price and allows you to choose the most reputable demolition provider.
Never choose a demolition company based on price alone. Make sure the company is fully licensed, insured, and has a good reputation. Check the Hometown site, BBB, other online review sites (e.g., Yelp), and ask friends and family if they have any first-hand experience with them.
---
Keep reading about how to hire the right contractor:
---
Tip #4: Deconstruct and Donate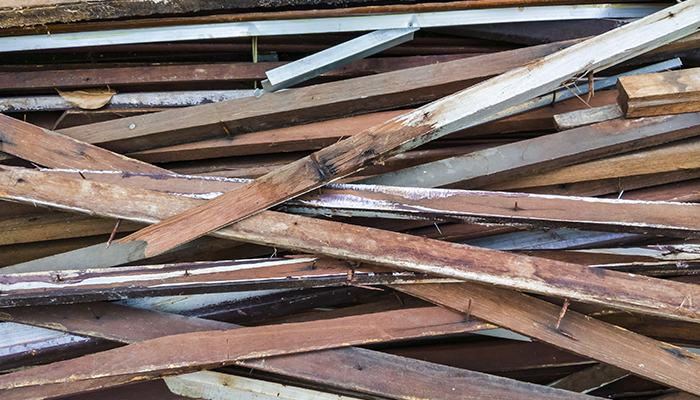 Some charitable organizations, such as Habitat for Humanity, offer deconstruction services where they will complete the kitchen demo for free if you donate all of the removable items to them.
This may include sinks, cabinets, usable flooring, appliances, and undamaged countertops.
Deconstructing and donating materials is a win-win situation for both parties—you get a free or highly discounted demolition, and the charitable organization gets to salvage usable materials to offer at discounts to those less fortunate.
You may even be able to write off this donation on your taxes. (Check with a local tax specialist to be sure.)
Popular charities that offer deconstruction services:
There are potential downsides of going this route. The first is that these programs have limited availability. There may not be a deconstruction-for-charity program in your area, so you may be out of luck.
The second downside is that these organizations will not complete the entire demo down to the studs and subflooring. They are only interested in recovering valuable building materials and appliances. So, you may have some additional demo to complete once they finish removing those items.
Despite the potential downsides, charitable deconstruction is an option that can save you hundreds, maybe thousands, of dollars in the end. And don't forget about the tax benefits, which is a great way to save money come tax time.


---
Learn more:
---
Tip #5: Rebuilding? Don't Move the Location of the Sink or Major Appliances.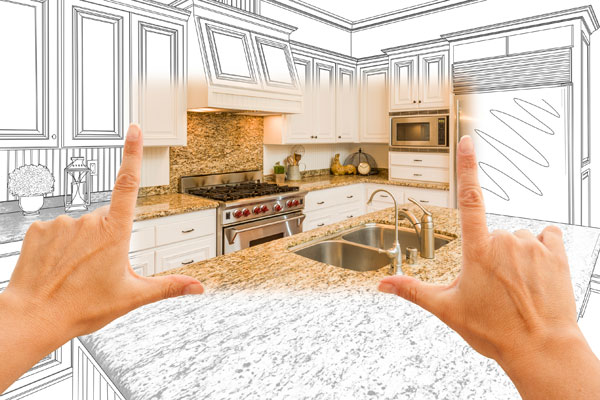 If your plan is to remodel the kitchen, save big on demolition costs by keeping the existing plumbing, vents, and electrical systems in place. Moving the plumbing to accommodate a new dishwasher or sink location, for example, can increase overall project costs by thousands.
Be careful during the demolition to avoid damaging pipes, air ducts, or wiring.
Demolition is a much more intricate process than many people realize.
Locate pipes behind walls, runs of electrical wires, hoses, and other hidden elements before you begin demolishing walls, cabinets, and flooring.
If the plan is to gut the kitchen and move elements of the kitchen, like the sink, to a different location during the remodel, the project costs will undoubtedly increase due to the cost of labor and materials required to make the modifications.
To bootstrap your kitchen remodel, leave the plumbing, electrical, and ventilation systems where they are. Moving plumbing to accommodate a new dishwasher or sink location, for example, can increase overall project costs by thousands. You can still upgrade the sink and appliances; just don't relocate them to different areas of the kitchen when possible.

Keep reading:
---
Now, it's Time to Get Started…
Any of these tips, or a combination of them, will help you save on the cost of demolition.
If you'd like to get started by comparing estimates from several local demolition contractors, Hometown makes it easy!
Simply let us know what you need to have removed, and contact as many demolition contractors you'd like to get free quotes and compare prices.
We make it easy to email multiple demolition contractors with one simple form. Just follow the on-screen instructions!
Never sacrifice safety to save a few bucks. Make safety a top priority for your project; you won't regret it. Be safe and enjoy the transformation process!


---