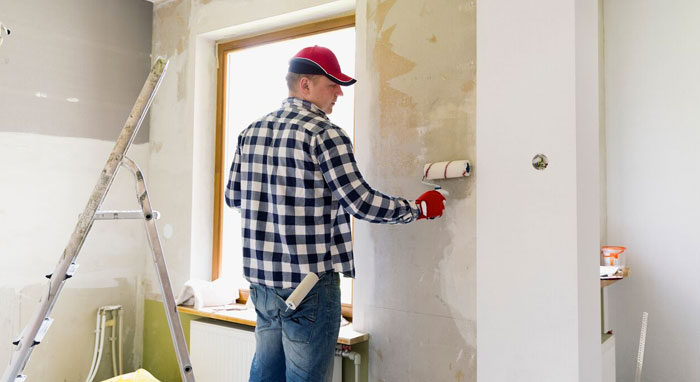 Updated November 16, 2021
A good remodeler can help turn your home into that of your dreams. That's why choosing the right person for the job is the most important part of the remodeling process.
The custom building process is always unique to the work that's being done, whether a kitchen remodel, bathroom remodel, or new home construction. This is why it's so important to hire a contractor who is well-equipped to handle your specific project and timeline.
While each custom remodel or custom build is unique, the entire process—from choosing the right contractor to closing the door behind them when they're done—can generally be broken down into four key phases.
Jump to:
---
---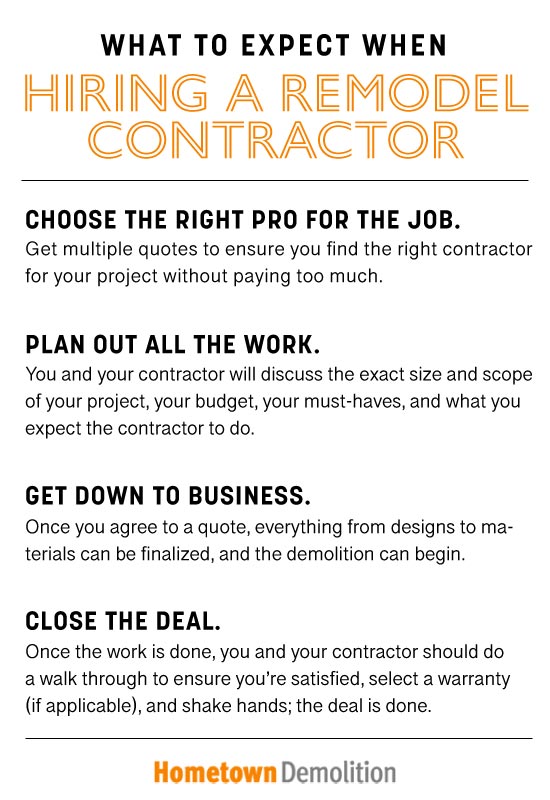 Research Contractors to Choose the Right One
First, you need to meet with multiple contractors to determine who is the right person for the job.
Once you get in touch with a contractor you're interested in, they'll get general ideas for the project from you, whether over the phone or in person.
After the contractor knows your project's basic needs and design goals, they'll be able to determine if they have the time and ability to meet your needs.
Then once you choose a contractor to move forward with, they'll be able to get to work on the next phase.
Learn more about choosing the right person for the job:
---
---
Plan the Work and Establish a Budget
This phase is when the contractor gathers more in-depth information about your project, like:
Exact size and scope of project
Client's budget
Customer's must-haves (and their wants)
What work exactly the contractor will do and in what order
Once the contractor has completed the initial discovery intake, they can begin concept design. The contractor will work on your detailed project plans and present them to you for adjustment and final sign-off before moving to the next phase.
Keep reading about project planning:
---
Contract and Build
This is the phase of the process when your contractor takes your dream and turns it into a reality.
This phase primarily consists of:
Approving project design
Finalizing cost
Choosing materials and finishes
Establishing timelines
Signing contracts
Demolition/Construction
Learn more about interior demolition:
---
Close and Obtain a Warranty
The closing and warranty phase of the remodeling process includes three main activities:
1. Walking through to ensure you are satisfied with the work.
2. Selecting a warranty for the work (if available).
3. Closing the deal and enjoying your newly remodeled space.
---
---
Keep reading: