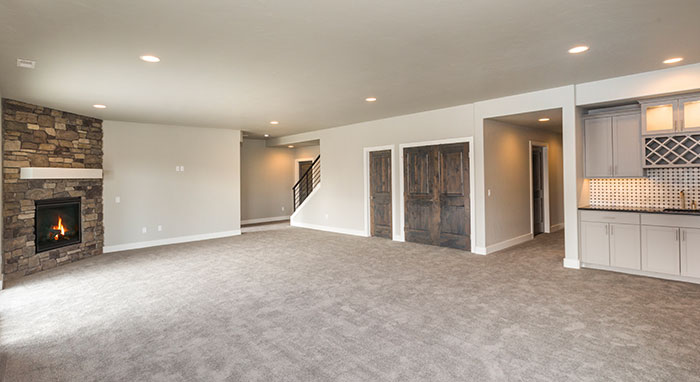 Updated July 1, 2022
Basement remodels have an average return on investment of around 70-75%, making them a great option for people looking to get more out of their home.
However, basement remodel projects are notorious for going over budget.
Don't start your basement remodel project without a clear idea of what you want to do and how much you can afford to spend.
In this article, we'll go over a few tips and tricks to remodeling your basement on a budget (and how to stick to yours).
Jump to:
---
---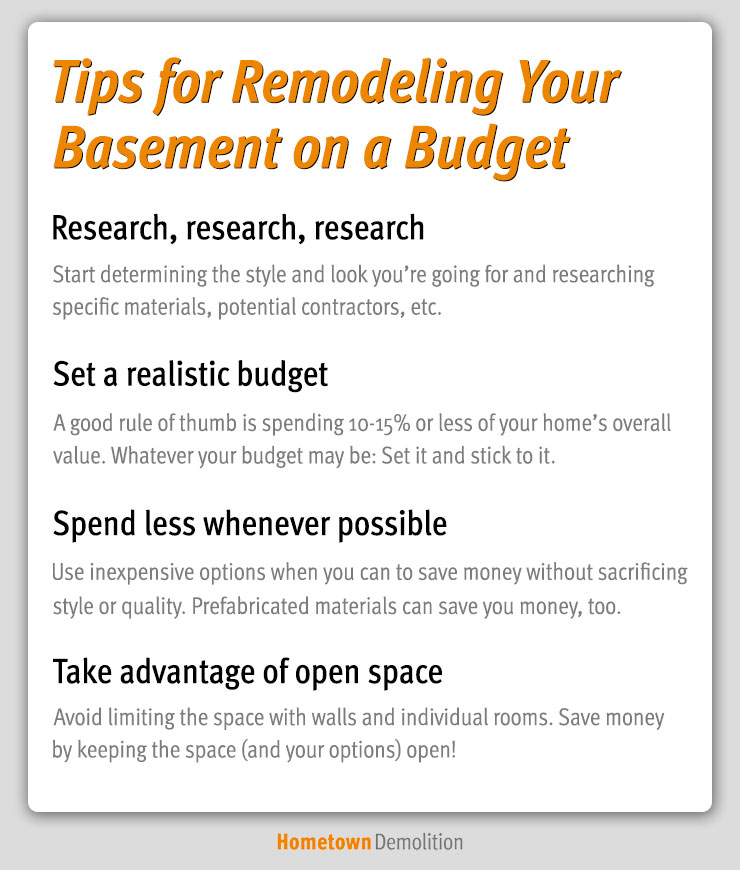 Average Cost to Remodel a Basement
Remodeling a basement costs $5,000-$10,000 on average, so you can easily finish your basement for $10,000 or less.
Typically, this cost includes:
Adding walls
New flooring
Electrical work
Lighting installation
Adding finishing touches here and there could potentially cost much less.
What Affects the Cost to Remodel a Basement
There are a number of factors that come into play when pricing out a basement remodel.
The most common factors influencing basement remodel pricing include:
Square footage of the basement
Type and quality of finishes that you use
Whether or not you are adding electrical work or plumbing
Whether or not structural changes are necessary
Special circumstances/challenges with the project
Amount of work you do yourself
Before beginning your basement remodel, it's important to have it inspected for any foundation or drainage issues.
If water damage is noticed, or if water seepage is an issue, basement waterproofing and potentially foundation repair will need to be addressed, which will increase your project cost.
​Importance of Researching and Budgeting
Research can be the most fun part of the remodel process, but it can also be the most long-winded.
The first, and arguably most important, part of the basement remodel process is to do your research.
There are seemingly never-ending choices, decisions, and dollar signs that come with any home improvement project, and it can seem overwhelming.
The best place to start is with a good idea of how you want to use the space.
Make a list of the things you need to have and the things you'd like to have.
Gather inspiration and ideas from TV shows, websites, Instagram, magazines, or trade shows.
There's a plethora of information out there, so it's always best to begin your project with at least a general idea of the look you're going for in your basement.
If you have no idea what you want your basement to look like, that's okay!
You can hire a basement design pro to help.
Once you have an idea of what you want, you can then figure out what it will take—and what it will cost—to achieve your desired goal for the basement.
Be realistic about what you want to accomplish with your remodel and how much you can comfortably spend.
Realistic expectations and approaches to your basement remodel project will be the keys to success.
We recommend adding 20% of your project costs to your remodel budget to serve as a "safety net" should any unpredictable circumstances arise.
Basements can have unforeseen issues that need to be addressed mid-project. Make sure you budget for that and aren't caught off-guard.
---
---
Save Money Whenever You Can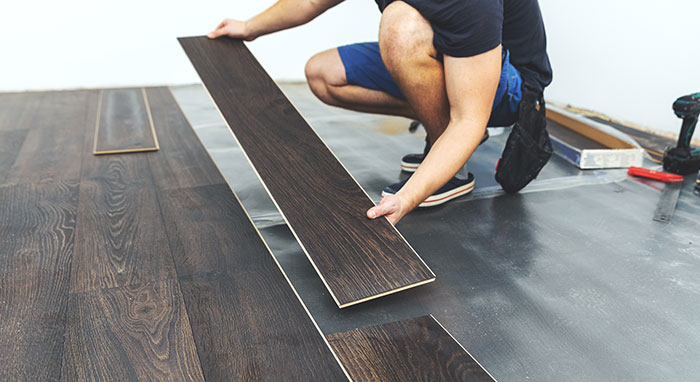 When it comes to choosing your remodel materials, there are some things you should bargain shop, and some things you shouldn't.
You can cut a few cost corners to save some money on flooring.
Not only are basements susceptible to leaking, but unexpected floods in your basement can happen, so we don't recommend using expensive flooring in this space.
Inexpensive flooring options generally have the same look and function as their premium counterparts, whether tiles or carpet, so you pay less while still achieving the look and feel you want.
Similarly, going the "custom" route on any aspect of your project will increase the overall remodel cost substantially.
Using standard sizes and materials can save you a ton when it comes to things like cabinets and countertops.
There are many prefabricated materials to choose from that are beautiful and much less expensive, so be sure to check out those standard options.
Utilize Open Spaces
Most unfinished basements don't have any walls.
To create individual rooms, you would need to pay for the drywall, studs, wiring, and doors, which can add up quickly.
However, you can take advantage of the open space and make the basement multi-functional.
For example, you can have a guest room area and an office area in the basement without building walls to separate them.
Without walls limiting the individual spaces within your basement, an open floor plan will allow your basement to transition through life with you, while also being a space of possibilities to any potential buyers, too—a win-win!
---
---
Learn more: