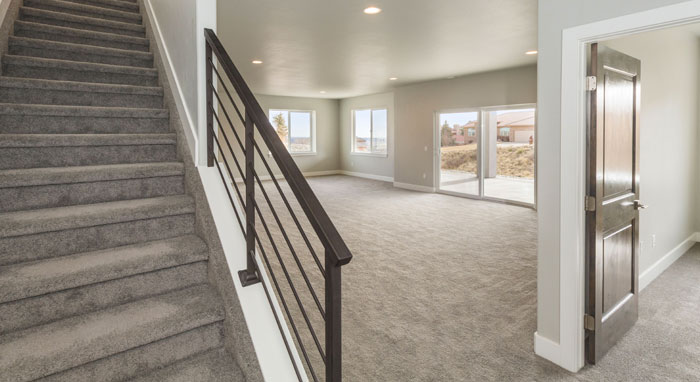 Updated January 23, 2023
Remodeling your home is an excellent way to not only make the most of your home but also to increase its value and attract potential homebuyers when it comes time to sell.
A complete home makeover isn't always necessary. Oftentimes, starting with one room makes a big difference.
These are 5 of the most lucrative home improvement projects...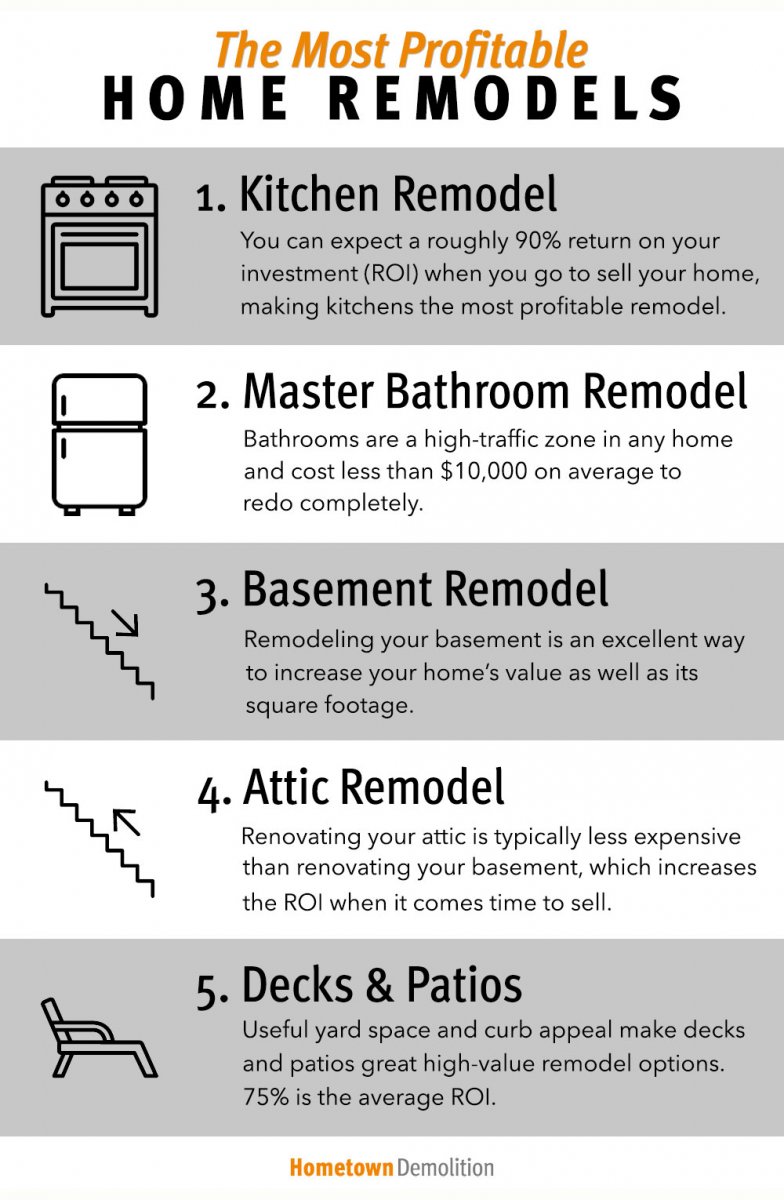 1. Kitchen Remodel
Homebuyers and homeowners alike love a good kitchen.
New cabinets, flooring, fixtures, and appliances go a long way in adding to a home's overall value.
Costing less than $20,000 on average for a total kitchen remodel, you can expect a roughly 90% return on your investment (ROI) when you go to sell your home.
Learn more about upgrading your kitchen:
2. Master Bathroom Remodel
Just like the kitchen, people spend a lot of time in the bathroom, so why not maximize that area.
Remodeling the master bath is another great way to increase your home's value and pamper yourself at the same time.
Costing less than $10,000 on average, this can be a very profitable home improvement project.
Find out more:
3. Basement Remodel
Unfinished, dark, and damp basements can drain the value out of a home.
A remodeled basement is an excellent way to increase your home's value as well as its square footage.
A newly remodeled basement can be used for a number of purposes—from a basement to an in-law suite to a rec room—making it a very desirable upgrade in the eyes of potential homebuyers.
Keep reading:
4. Attic Remodel
Similar to a basement remodel, an attic remodel can be beneficial as well.
Not only will it increase the square footage of your home, but it will also make your home more valuable and appealing to buyers.
Just like a finished basement, a finished attic could be used as a kid's playroom, guest bedroom, a walk-in closet, home office, and more.
Attic renovation is typically cheaper than basement renovation, which increases ROI when it comes to home resale value.
5. Decks and Patios
If you're looking for curb appeal as well as more useful yard space, then adding a new deck or patio—or vamping up your existing one—is a great option.
Decks and patios are prime spaces for entertaining outdoors and are attractive features for any home buyer or homeowner.
Costing less than $15,000 on average, you can recoup more than 75% of those costs when selling the home.
Learn more: Deck Removal 101: How to Remove & How Much It Costs