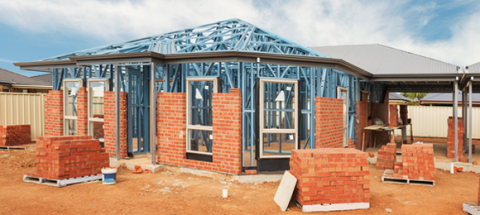 Whether you're considering tearing down and rebuilding your house, or you're insurance shopping and need to know your home's replacement value, it's good to know how much it would cost to rebuild your house.
Your home's replacement cost is the amount of money it would take to rebuild it using similar materials should it ever become damaged or destroyed.
A home's replacement cost should not be confused with its market value, which is what your home could sell for in its existing condition.
---
How to find the replacement cost of your home—or the cost to rebuild it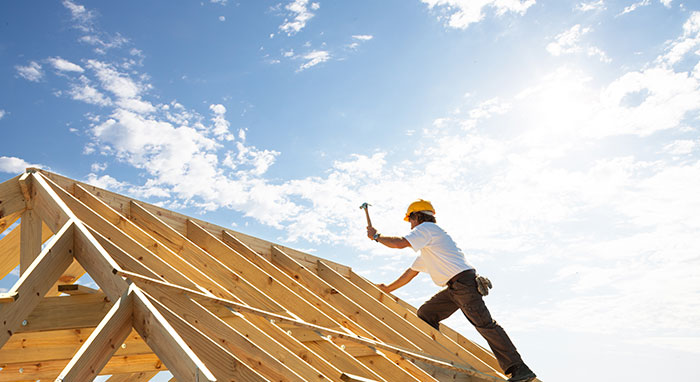 Options for finding your home's replacement cost include doing the math yourself or hiring a professional to handle the appraisal. (We recommend the latter.)
If you're insurance shopping, your insurance agent will most likely calculate your home's replacement value for you. If, for some reason, you disagree with their amount, or you want to get a second opinion, you are more than welcome to do so yourself.
How to estimate your home's replacement cost:
Find your city's average cost of construction per square foot. (A local contractor or construction company can help you with this.)
Multiply that number by your home's square footage.
Take any additions into account:
Replacing your roof: Depending on the type of roof you have and how old it is, rebuilding a roof can be a major expense. Have a local roofing contractor give you an estimate.
Exterior features: If your home has stonework or luxury windows, be sure to include the cost of these things in your estimate. The same goes for any other sort of exterior feature, like a large deck or wraparound porch.
Flooring: If you have hardwood or custom floors, find out how much it would cost to replace it. Local flooring installers will know the average cost to replace your flooring in your area.
Cabinets, fixtures, and appliances: If your kitchen is outdated, rebuilding a new one will be costly. Take the price of cabinets, fixtures, and appliances into account get an idea of what a new kitchen would cost.
Personal possessions: Your personal possessions can account for a large portion of your claim as well. Keeping a detailed inventory of your possessions is recommended to ensure that you are reimbursed for all your furnishings and personal items.
The average cost to build a home in America is $150 per square foot. For a 2,500 square foot house, it would cost approximately $375,000 to build.
Keep in mind that this is just an estimate, not a guarantee for what your rebuild project will cost. Various factors affect construction costs, like where you live, the size of your home, additional features, etc.
When shopping for insurance, you want to be sure you have an accurate replacement cost for your home because it's closely tied to how much dwelling coverage you will purchase. If you don't get enough coverage, you can be at risk of being underinsured.
Replacement Cost vs. Cash Value
Replacement cost is synonymous with rebuild cost. It's the cost to repair or rebuild your home at current prices to be the same quality.
Rebuild cost and market value are not always equal. In fact, a house may sell for $300,000, while the cost to rebuild it is only $150,000.
This is because your home's market value also includes the value of the land it's on, so the cost to rebuild on the existing land is often much less than it would be to sell the current home and the land that it sits on.
With that said, it is just as possible that your home's rebuild costs are higher than its market value.
This is often the case with older houses.
Factors that can impact a home's rebuild cost:
Age: Older homes, or homes with features that are difficult or expensive to replace (i.e., custom molding, plasterwork, outdated electrical/plumbing), will likely have a higher replacement cost than market value.
Building Codes: These are another factor affecting primarily older homes. The cost to update a home so that it abides by current building codes can add up quickly.
The best way to get an accurate rebuild cost is to get an appraisal from a professional—they'll be able to perform a thorough and detailed assessment of your house and ensure an accurate rebuild cost.

---
How to find out how much it costs to demolish your house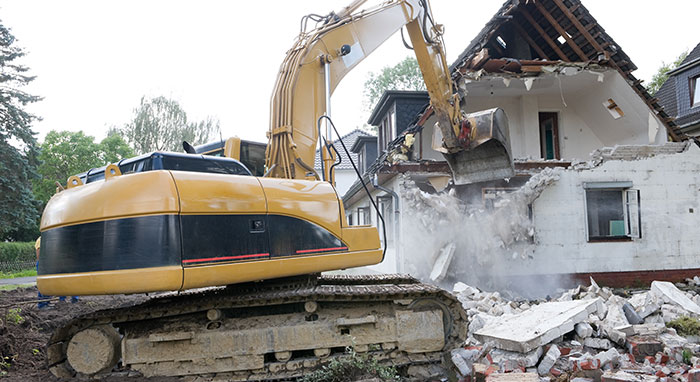 The cost of demolishing a house is much less than rebuilding it (and is often less than people realize).
The average cost to demolish a house is just under $9,000. However, your cost may vary based on your specific location, the size of your home, and other factors.
Average Demolition Costs for Different Size Homes in the U.S.
| | | | |
| --- | --- | --- | --- |
| House Size | Demolition Cost | Rebuild Cost | Total Cost |
| 1,000 sq. ft. | $4,000 - $15,000 | $40,000 - $175,000 | $44,000 - $190,000 |
| 2,000 sq. ft. | $8,000 - $30,000 | $70,000 - $350,000 | $78,000 - $380,000 |
| 3,000 sq. ft. | $12,000 - $45,000 | $120,000 - $525,000 | $132,000 - $570,000 |
Learn more about house demolition:​​
---
A 2,000 square foot house with average-quality features and no basement can easily cost $80,000 or more to demolish and rebuild. It can cost more than 4x as much depending on where the home is located, how big the home is, its age, the materials used to build it, and the finishing touches you use.
The bottom line is: There are a hundred factors that affect the cost to rebuild a house.
To find out exactly how much your home will cost to rebuild, hire an independent professional to come to your home and inspect it thoroughly.
They will take photos/videos for documentation purposes and closely examine the following:
Roof (condition and materials)
Foundation/Footings
Structural framing and materials
Exterior walls
Interior walls
Interior finishes, like doors, cabinetry, built-ins, etc.
Ceiling
Plumbing and electrical fixtures and systems
Heating and cooling equipment
Once they have an idea of what your home is made of, the appraiser will research market rates in your area—for materials, labor, etc.—and produce a replacement value report for your home.
The cost to obtain a home replacement value report can vary dramatically from one city/state to the next, but you can expect to pay at least a few hundred dollars to have your home professionally appraised.

---
Keep reading: