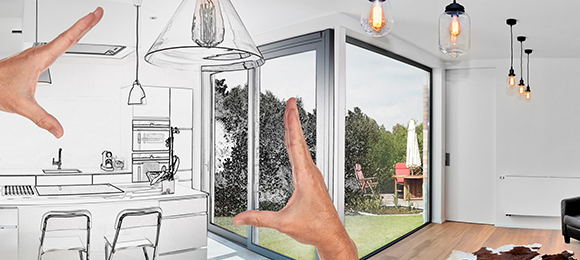 Updated March 15, 2023
So, you've been tossing around the idea of updating your home, but you don't want to break the bank?
It can be expensive to completely remodel your home, but there are ways to save money and lessen the financial blow.
One of the best ways to save money on interior demolition projects is taking advantage of contractors' 'slow time' of year.
The period of time that falls after the holidays and before the first signs of spring is the peak window for having demolition work done.
Because the weather is colder and projects are fewer and farther between, contractors are typically eager to take on indoor work and may be more inclined to quote you a lower price.
Below is a list of ways you can take advantage of this opportunity for savings and update your home on a budget this season.
---
1. Update your floors.
If you're looking for an easy way to breathe life into tired rooms and increase the value of your home, take a new look at your floors.
Flooring may not be the first thing homeowners think of when they're looking for a quick upgrade, but the options available these days are endless and relatively easy to install.
There are hundreds of laminate styles to choose from. Not only do they come in multiple styles that mimic wood, tile, bamboo, concrete, and more, but they are durable enough to withstand kids, pets, and a busy lifestyle.
---
2. Revamp your cabinets.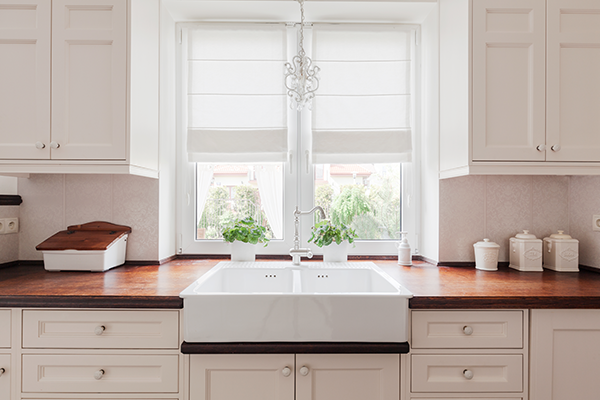 There are countless ways to update your cabinets, and you don't have to reach deep into your pockets to completely transform them.
If you love your cabinets, but they look dull, rejuvenate them with a fresh coat of paint. Swap out hardware to add a modern touch, or open things up by removing the doors completely. Adding energy-efficient task lighting adds drama and convenience, too.
Or, tear out your existing cabinets and replace them with a newer, more modern option.
Learn more:
---
---
3. Replace kitchen appliances.
When it comes to appliances, you may be tempted to wait until your current ones up and quit on you. While this does ensure you get the most out of your appliances, it doesn't accommodate effective planning and budgeting.
This is one aspect of a home upgrade that should take place in the midst of the holidays because that's when the best deals are had.
The best time of year to buy appliances is virtually any holiday, especially Black Friday—the day after Thanksgiving.
However, just because an appliance is advertised as being 'on sale' doesn't necessarily mean it's the best price. Always comparison shop to determine where and when you can get the best deal.
---
4. Update faucets and toilet.
It may not sound like tons of fun spending money on a new toilet and faucets, but this can go a long way in making your home look its best.
Like it or not, we use faucets and toilets frequently, so why shouldn't they be ones we like to use and look at?
Keep reading:
---
5. Update fixtures and hardware.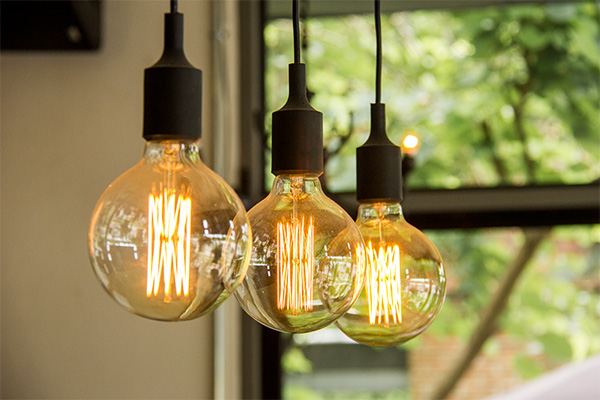 One of the easiest ways to breathe new life into a room is by updating fixtures, whether it be lightswitch plates, doorknobs, lighting fixtures, hinges, or other permanent accents of your home.
Updating the little things can have a huge impact on the overall look and feel of your home.
Lots of lighting styles are making major comebacks, like Edison-style lightbulbs, mid-century modern, and retro styles.
---
---
6. Open up the space.
Many agree that an open floor plan is one of the most highly sought after features when it comes to a home.
If your home feels closed off, open things up a bit.
Create a framed opening in a shared wall, or better yet, remove the walls and use columns instead. This minimizes obstructions while visually separating different rooms from one another.
---
7. Clear out clutter.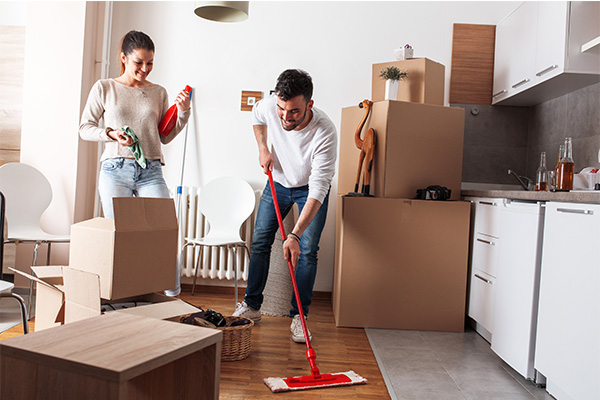 It's shocking what a good old fashioned house cleaning can do for a home.
You can transform a home by simply tossing all the knick-knacks, clutter, old clothing, and just plain junk.
For serious clutter, rent a dumpster or consider hiring a junk removal company to clear out your junk for you.
---
Learn more about planning your remodel and hiring the right contractor: