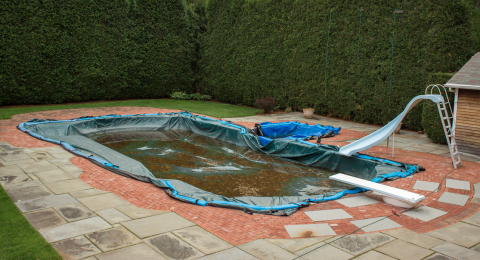 Updated January 23, 2023
So, you've finally made the decision to remove your swimming pool, but now you're faced with an all-new set of questions.
Our pool removal FAQs will cover it all, including...
---
How much does pool removal cost?
On average, residential pool removals cost between $6,000 and $7,000.
The cost to remove a swimming pool depends on a number of factors, including:
Access: The easier it is to access your pool, the better the price will be due to the equipment needed in order to get the demo done.
Size of swimming pool: Larger pools are more costly to remove.
Type of pool: Fiberglass, vinyl-lined, gunite, above ground, etc.
City: Permitting and engineering requirements vary from city-to-city, state-to-state.
Type of removal: Partial, full/complete, collapse, or engineered
Keep reading:
---
Which pool removal method is the best option for me?
Full pool removal is on the expensive side, but that doesn't mean a partial pool removal will save you money in the long run.
Of course, there are a number of things you'll want to consider in order to best answer this question.
If you ever intend to sell your home…
Best Option: Full Pool Removal
A full pool removal will have much less of an effect on your future buyers' decision than a partial pool removal would. That's because a partial pool removal comes with limitations on what you can build (or even plant) on top of the old pool area.
Fill dirt is often nutrient poor and needs copious supplementation. It will also compact over time, making it unfit for structures of all sizes and ill fit to successfully accommodate landscaping or even gardening.
With a full pool removal, it's as if the pool was never there—the possibilities of what you can do in your new space are endless.
If you want to build or landscape over the area…
Best Option: Full Pool Removal
As mentioned above, you cannot build over a partially removed pool, and planting trees or other plants atop a buried pool can be tricky, so full pool removal is required.
If you only want to lay down sod over the area…
Best Option: Partial Pool Removal
If you're not looking to build any structures in your new space and simply want to lay down sod where the pool used to be, a partial pool removal will likely be sufficient.
Be aware, however, that complications can still arise if the fill dirt is poor quality. If the fill dirt is free, be extremely wary—this is likely garbage.
Learn more:
---
Who should I trust to remove my pool?
To avoid disaster, always trust a licensed and experienced pool removal contractor to perform your swimming pool removal.
Hometown makes it easy to find a qualified pool removal contractor in your state. See company profiles, read authentic customer reviews, and get free quotes from as many contractors as you'd like—all in one convenient location.
---
What type of licensing should my pool removal contractor have?
In order to be able to perform swimming pool removal, a contractor will need the proper licensing.
Contractor licensing requirements vary from state-to-state—and some state's leave licensing up to cities and counties—so check out your state's licensing requirements below…
Your contractor's license number should always be readily available.
If a contractor's license number is not listed on their website or social media, any quote sheet or contract should show the contractor's license number on the first page. If you don't see it, this is a red flag. Never be afraid to ask a contractor for their license number.
Some states require licensing and some require registration. The difference between them is that licensing involves passing exams and meeting criteria to prove competency in a trade, while registration is simply a written record of who is performing the work. It does not necessarily guarantee competency or experience.

---
Does the contractor handle the permitting process?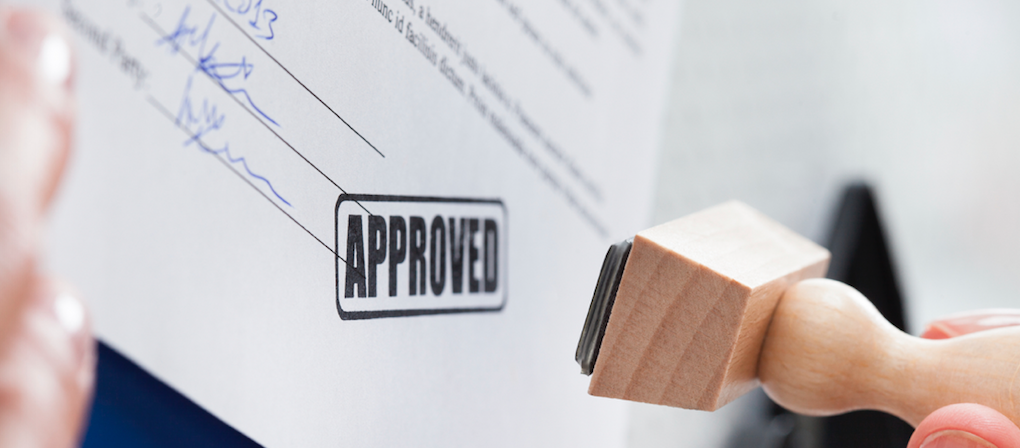 You will want to ask each contractor you get a quote from whether or not they will handle the permitting process for you. However, in most cases, they do.
If a contractor does not handle the permitting process, it is a good indicator that the contractor is not licensed, so tread lightly!
---
---
Can I do any of the work myself?
Sure! If you're comfortable doing some of the work yourself, this is almost always an option and will help minimize costs.
Proposals are often in a line item format, so you can choose to do some of the work yourself. A great place to start is draining the pool if it still has water in it, removing the pump, and ensuring that all gas and electrical lines are secured.
If you feel extra confident (and have the right equipment), you could even break up the top layer of concrete yourself.
Learn more about DIY demo projects:
---
How long should the pool removal process take?
On average, you can expect the pool removal process to take 2 – 5 days from start to finish.
In the case of a complete pool removal, the removal and fill process will only take about 3 days; but city inspections can delay this by a couple of days.
---
I have a vinyl lined inground pool, does that affect the removal process?
If your vinyl lined pool is built with walls made of steel, you must perform a full removal, as steel cannot be buried. However, if your pool is built with walls made of cement or wood, then a partial removal is still an option; but you will have to have the vinyl liner removed.
---
I have a fiberglass inground pool, does that affect the removal process?
If you're interested in having a fiberglass inground pool removed (and it is in decent shape), you may be able to have it removed in one piece, making it re-usable and potentially saving you a little bit of cash.
If your fiberglass pool has deteriorated or leaks, it will need to be cut into manageable pieces. In this case, the removal process is very similar to the full removal process of an average concrete or gunite pool.
---
---
What type of equipment is used for swimming pool demolition?
This will depend on the contractor you hire and the type of pool you have, but the most common types of equipment include...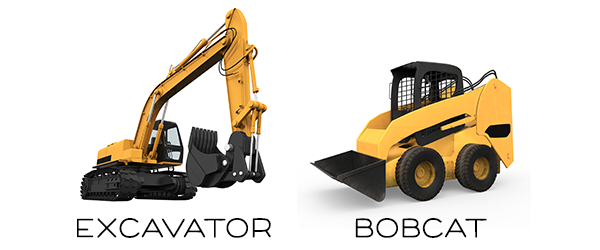 Excavators: With rubber tracks, excavators minimize ground disturbance and are equipped with specialized attachments for breaking the bottom and sides of a pool.
Bobcats (Skidsteer Loaders): Bobcats also have rubber tires or tracks and come with special breaker attachments, dirt moving buckets, and padded drum rollers, specifically designed for compacting the soil.
Other: Additional equipment can be used, including reciprocating saws, rebar cutters, laser levels, and more
---
What type of fill dirt should be used after a pool removal?
First and foremost: 99% of the time, you want to avoid anyone advertising "Free Fill Dirt." Generally, this dirt consists of organic matter, trash, or clay. This type of "dirt" doesn't compact easily, swells and shrinks when wet, and has poor drainage.
If you are planning on building a structure over any portion of the old pool, you will need to obtain a soil compaction report from your city or county. In some states, you will need a soil compaction report performed if you are having any landscaping or trees planted where the old pool was, too.
It's always advised that you check with your city's building department regarding whether or not you need a soil compaction report for your specific project.
Learn more: Soil Compaction Handbook
If you have any more questions regarding your impending swimming pool removal, don't hesitate to
contact a qualified pool removal contractor
. They will be happy to answer any questions you have and will be able to provide specific pricing and removal method information for your pool.