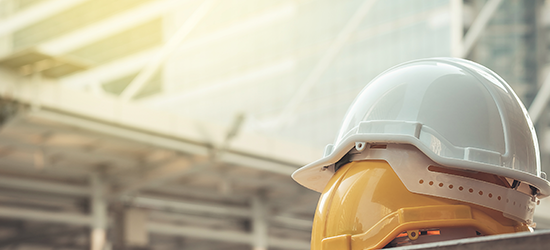 Updated July 18, 2021
Before swinging the first hammer, get yourself into the mindset that demolition is a project in itself, not just a means of getting to the 'real' project.
Whether you're planning a bathroom remodel, kitchen upgrade, or new construction, demolition must be safely completed first.
Once demolition is safely completed, you can proceed to the next stages of your project.
Here are the steps you should follow before beginning a demolition project to be sure it goes properly...
Set aside time just for demolition.
Many people are eager to get their renovation project started and underestimate the time and attention to detail demolition work requires.
Depending on the extent of your project, you may want to schedule a whole day for demolition or an entire week. Devote this period of time, however long, to only demolition.
Don't put too much pressure on yourself regarding the steps that follow demo; just focus on one thing at a time and be as safe and efficient as possible.
---
Protect your property.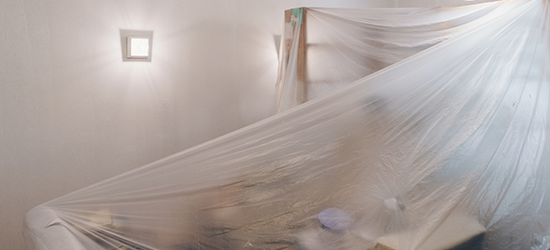 Regardless of the type of demolition project, you will want to protect your property in some way or another.
Dust is sneaky and finds its way into every nook and cranny, so simply closing a door and calling it good won't cut it. You'll want to seal the area as best you can.
If your project involves interior demolition, you'll want to hang plastic sheeting and tape around the edges to keep the dust within the work zone.
---
Turn off all power.
Stay safe, and turn off any and all power within the immediate work area.
Run an extension cord from a safe location with power.
This may be a generator or a side of the property outside the demolition zone.
You can use this power source to run utility light(s) and any necessary demolition tools.
---
Confirm what's behind the wall (or ceiling).
It likely goes without saying, but blindly tearing down walls or drilling into a ceiling isn't a good idea.
There are a number of things to be cautious of when performing demolition, including:
Live electrical wires
Water pipes
Gas lines
Asbestos
A stud finder can help you precisely locate studs where cables may be run.
Cut exploratory holes and use a flashlight to safely see what's behind a wall.
Keep reading: Wall Demolition Tips for the DIY Homeowner
---
---
Pick up after yourself as you go.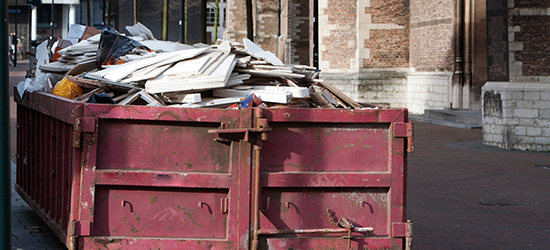 Generally speaking, it's a good rule of thumb to make sure you pick up after yourself as the demolition progresses.
It keeps your workspace clean, which in turn ensures it is safe and easy-to-navigate.
On the flip side, some people prefer simply charging ahead with the demolition work and then picking up all the debris at the end.
That's fine, too.
If your demolition project is of a decent size, renting a dumpster is easily the most cost-effective and convenient method for removing debris.
Whether you clean up as you go or once all the demolition is done, a dumpster has you covered.
Hauling services are another option for demolition clean-up, but they are less cost-effective than renting a dumpster when it comes to large cleanups.
However, junk removal services can be great for demolition projects that are too small for a roll-off.
It really depends on your preference, but whichever debris disposal method you choose, make sure you make safety a top priority.
Keep reading: How to Properly Dispose of Demolition Debris
---
Make sure you're prepared.
When it comes to construction, you wouldn't start a project without getting the right tools and supplies first.
The same goes for demolition.
If you're tackling the job yourself, make sure you have the right tools for the job, like:
Sledgehammer
Large crowbar
Prybar
Clawhammer
Gloves
Protective eyewear
Respirator or dust mask
Heavy-duty boots
If you have don't have the proper tools or have any concerns, don't hesitate to
hire a professional
. This is especially true when the demolition may disturb
asbestos
or other hazardous materials.
---
Learn more about safety and hiring the right contractor: