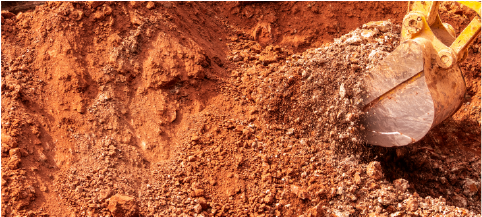 Updated March 26, 2022
First and foremost, it's important to note that there are two popular methods for inground pool removal: partial demolition, which is commonly referred to as a "pool fill-in," and a complete pool removal.
Filling in a pool—or a partial pool removal—involves breaking off the top portion of the pool, placing the debris in the bottom of the pool, and backfilling the hole with gravel, dirt, and/or topsoil.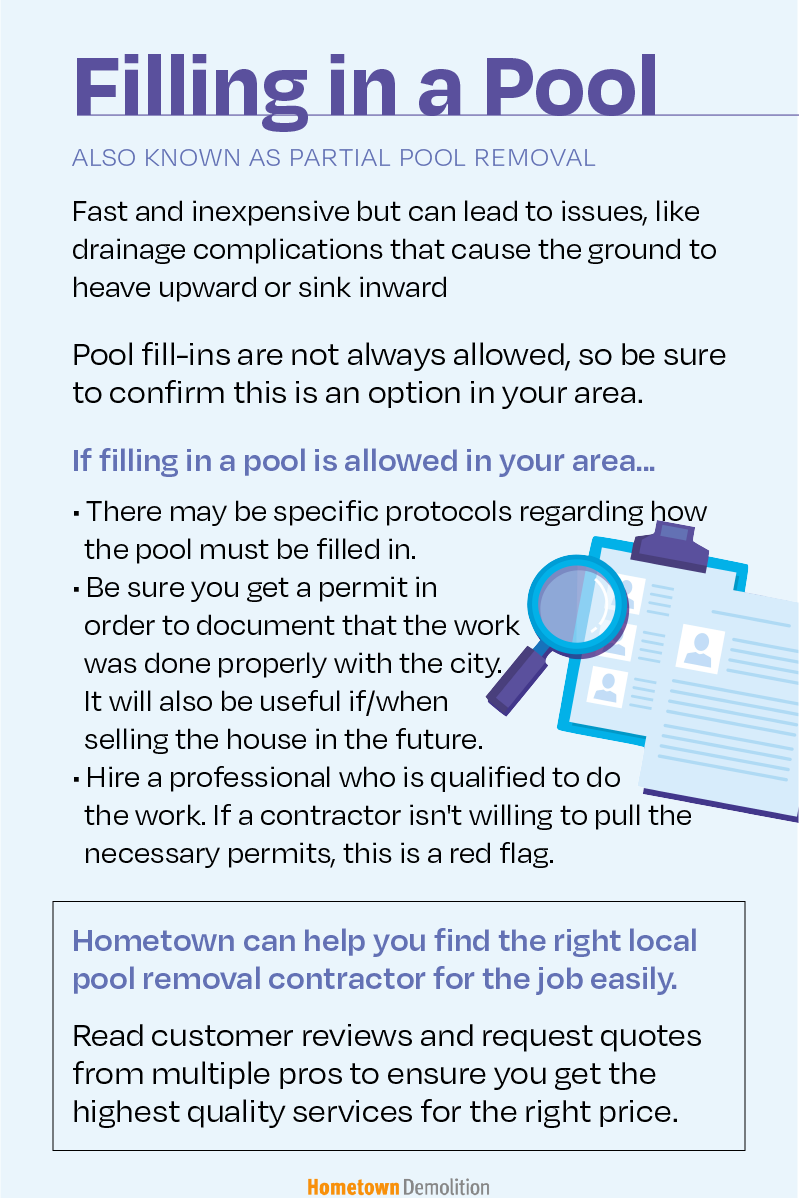 It's fast and inexpensive, but because more complications are possible compared to complete pool removal, it isn't always an option.
In fact, filling in a pool is not allowed in more and more locations across the country due to the problems that it can cause for the current homeowner as well as any potential homeowners in the future.
If filling in a pool is allowed in your area, there may be specific protocols regarding how the pool must be filled in.
If filling in a pool is permitted, getting a permit should definitely be a priority. This documents the work was done properly with the city and is useful when selling the house in the future.
If a pool removal contractor isn't willing to pull the necessary permits for the job, this is a red flag. Be sure to educate yourself on the other red flags to look for when searching for the right contractor.
Remember: When a pool is filled in, you're not able to build anything on top of it, and drainage issues may arise at some point, even when done by a professional.
Though filling in a pool is not overly complicated, things can still go wrong, which is why hiring a professional to completely (and legally) remove your pool is always advised.
We recommend using a company that is experienced in filling in pools and is also a licensed, bonded, and insured contractor able to properly perform pool fill-ins in your area.
Hometown can help you find qualified pool removal contractors in your area, read customer reviews, and request quotes from as many contractors as you'd like.
We advise getting at least three pool removal estimates from three separate companies to ensure you get the highest quality pool removal services for the right price.
---
---
Keep reading: