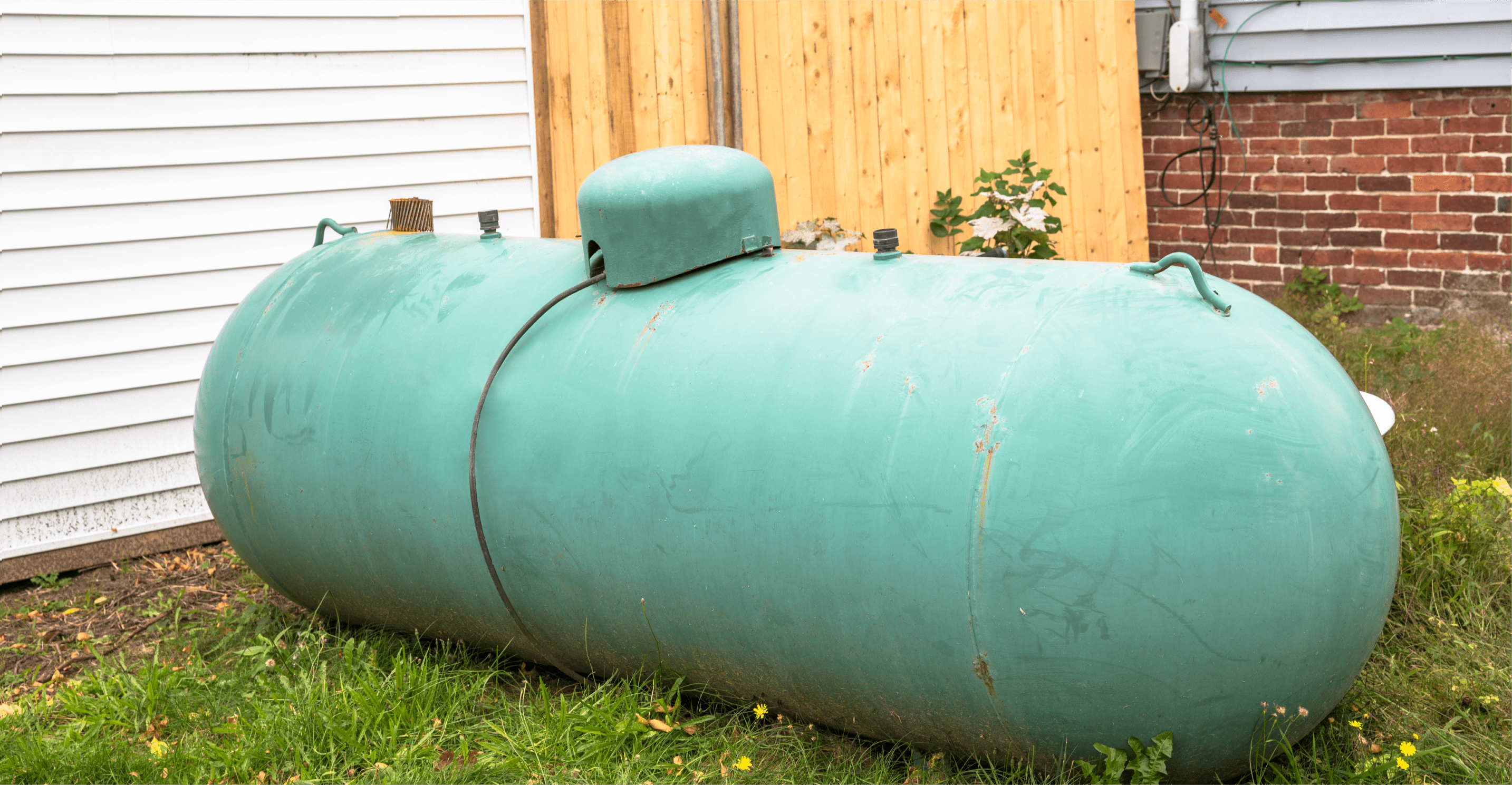 Updated April 4, 2023
Propane tanks can become an issue in a number of ways, mainly through corrosion, leaks, or becoming an unused eyesore.
If you're lucky, you've decided to remove your propane tank before it's become a problem.
Whether you think the tank is leaking or not, this is not a do-it-yourself job, and there are strict regulations to follow.
If you're planning a propane tank removal project, this guide will help break down the process so you know what to expect, as well as how much you can expect to pay, and who to hire.
Table of Contents:
---
---
Step 1: Request and Compare Quotes
When it comes to removing a propane tank, the risks involved are simply too high to let anyone other than an experienced professional handle it.
The most important and time-consuming aspect of a propane removal is finding the right contractor for the job.
You'll want to hire a contractor who is qualified to remove propane tanks.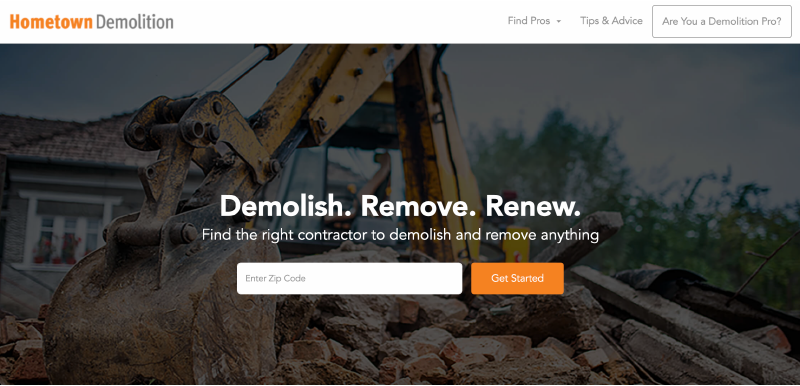 Getting multiple quotes from local tank removal companies is the best way to ensure you hire the right company for the right price, and nobody makes it more simple than Hometown.
Hometown Demolition specializes in helping customers find demolition and other services, including dumpster rental and junk removal services.
We make it easy to request quotes from up to three companies with a single click.
Start by answering a few questions about your project...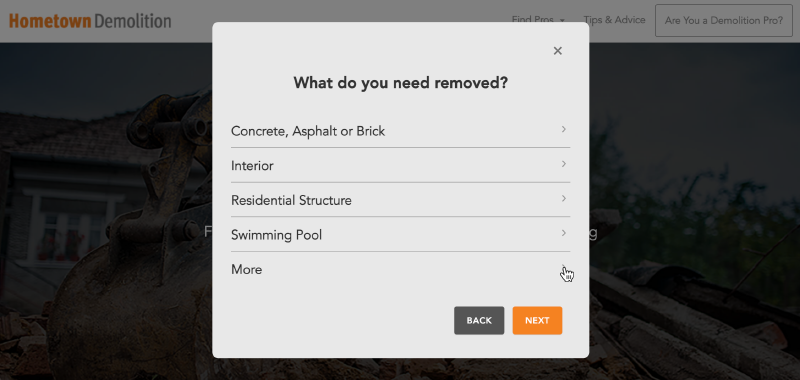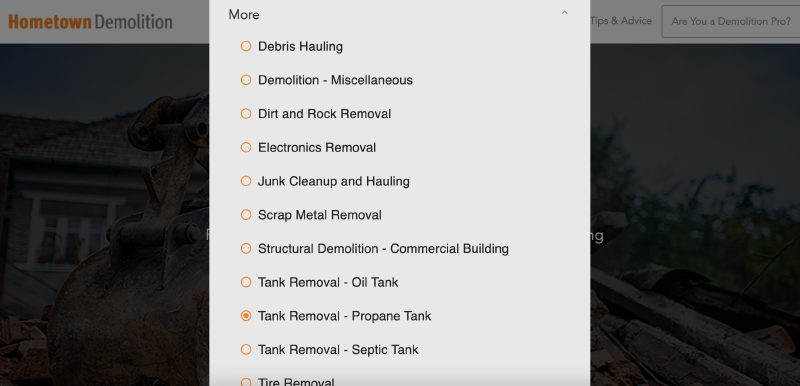 Select the type of project you have.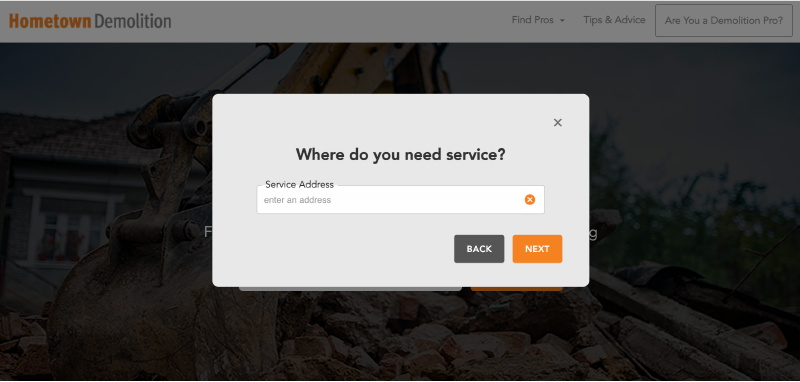 Enter the address where your propane tank is located.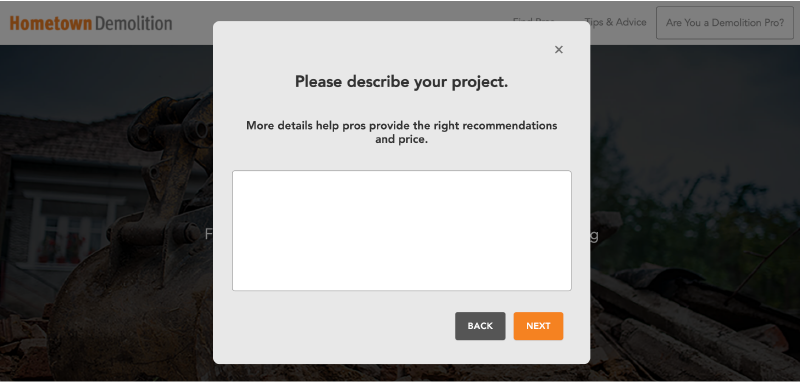 Describe your project as clearly as you can, including the size of your propane tank, where it's located and how accessible it is, whether or not propane is known to be present, and other important details that may affect how the job is done.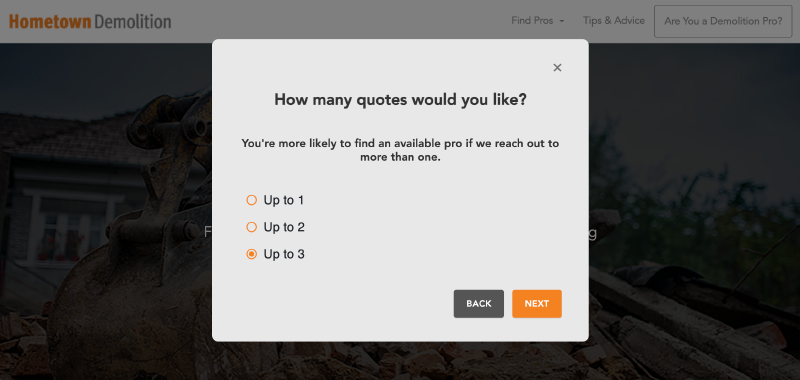 Select how many quotes you would like to request from local providers.
We recommend selecting "Up to 3" because the more quotes you get, the more information you'll be able to compare, like companies' availability, customer service, experience, and cost.
The more quotes you can compare, the higher your chances of hiring the best company for the job.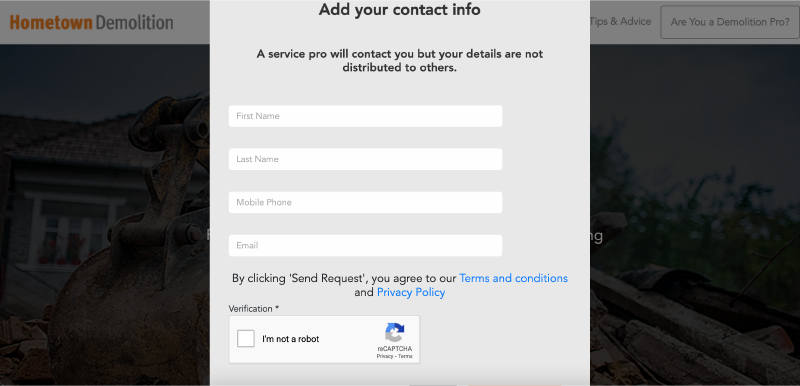 After describing your project, we'll get your contact details so companies can reach out to you to provide a quote.
Note: We never share your data. We only use your project details to help connect you to the right local experts and to follow up on your satisfaction level.
Once your request is submitted, you'll receive a text alerting you when a company accepts your request and agrees to provide a quote.
The companies will then follow up with you directly to schedule a time to come out to your property and provide an accurate quote for your tank removal.
If you haven't requested quotes from tank removal companies yet, Hometown can help you find qualified local tank removal services, read customer reviews, and easily request quotes from them.
Propane Tank Removal Average Costs
Propane tank removal fees vary a great deal depending on:
Size of the propane tank
Where the propane tank is located
How accessible the propane tank is
Whether or not propane is present and needs to be drained
Where you live
Who you hire
Though your exact project cost may vary, the average cost for propane tank removal is $500-$3,000.
Keep in mind that you may also be reimbursed for any leftover propane you have in your tank.
Step 2: Hire the Right Company
Remember: There's zero obligation to hire when getting quotes from companies.
Compare and contrast the quotes you receive and each company's experience, customer service, pricing, and availability.
If/when you're ready, hire the company you think is best for your propane tank removal project.
Read more: How to Be Sure You're Hiring the Best Contractor
Step 3: Tank Preparation
Before a propane tank can be removed, it must first be safely and properly emptied of any remaining propane and vapors or residues.
A qualified propane tank removal professional is the only person who should handle this job.
They will know what to do and should always handle this very dangerous job.
Typically, it involves draining the propane into a special truck.
Once the propane tank removal professional confirms there is no longer any propane inside (though there still may be dangerous vapors present inside), they will be able to move forward with the rest of the removal.
Step 4: Propane Tank Is Removed
Once the tank is properly emptied and prepped for removal, the rest of the removal can take place...
Above Ground Propane Tank Removal
The elbow joints holding the pipes to the tank get loosened so they can be capped off.
The tank is removed.
The propane tank is properly disposed of.
Underground Propane Tank Removal
The surface above the propane tank is cleared to remove any loose debris.
The tank is carefully dug up using an excavator or shovel, taking care not to damage the tank or any connected piping.
The elbow joints holding the pipes to the tank get loosened so they can be capped off.
The tank is removed from the pit.
The hole is backfilled.
The propane tank is properly disposed of.
Step 5: Pay Final Bill
Once your tank removal project is completed, before leaving your home or business, the demolition company will provide you with a final invoice.
Oftentimes, they'll take a credit card or cash on the spot.
In some cases, you can call into the office to pay the invoice over the phone.
---
---
Learn more about tank removal: