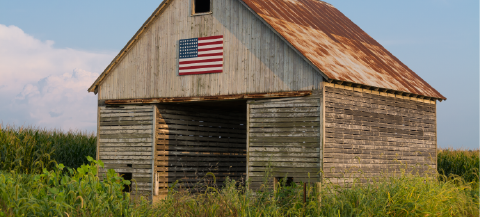 Updated March 18, 2022
Most contractors' busiest seasons are spring and summer.
Contractors' schedules tend to be more flexible between the months of October and March.
For this reason—and simply because less people choose to have demolition projects completed this time of year—labor costs and materials may be slightly lower, too.
Tackling a barn demolition during the offseason can save you money and time, and is a great way to invest in your property during the slower, colder months.
The winter is a great time to remove barns that have become unsafe, unsightly, or just unwanted.
Winter is a generally great time to remove any outdoor structures that are worse for wear, not just barns—garage removal, fence removal, deck removal, concrete removal, and pool removal can all typically be done in the winter.
Winter barn demolition can increase your property value and save you money on project costs.
The average cost to tear down a barn is $1,500-$10,000, including disposal of the demolition debris, but can reach as high as $25,000 in some cases.
The cost of barn demolition per square foot is roughly $5-$10, but this can be more or less depending on the barn and the various factors that come into play.
Your exact barn demolition cost will depend on a number of factors.
Common Factors That Affect the Cost of Barn Demolition:
Size of the barn
Location and accessibility of the barn
Materials used to build it
If the foundation needs to be removed
If hazardous materials, like asbestos or lead paint, are present
Method of removal (demolition or deconstruction)
Amount of salvageable material in the barn
Who you hire to do the barn demolition
To ensure you're getting great barn demolition services for a fair price, we recommend getting multiple demolition quotes from different contractors in your area.
Not doing your due diligence when researching contractors could cost you money, time, and stress.
Hometown makes it easy to find qualified local barn demolition contractors near you, read customer reviews, request free quotes from as many contractors as you'd like, and ensure you get quality services for a good price.
---
---
Keep reading: