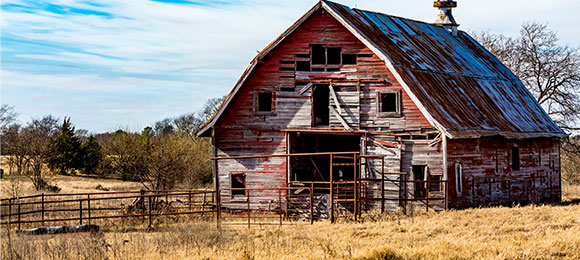 Updated September 1, 2022
If you have a barn you want torn down and removed, you're probably wondering, 'How much will this cost to do?'
At Hometown, we understand that getting the best price for your barn demolition is important to you, and our goal is to ensure you get that.
This cost guide will discuss:
---
---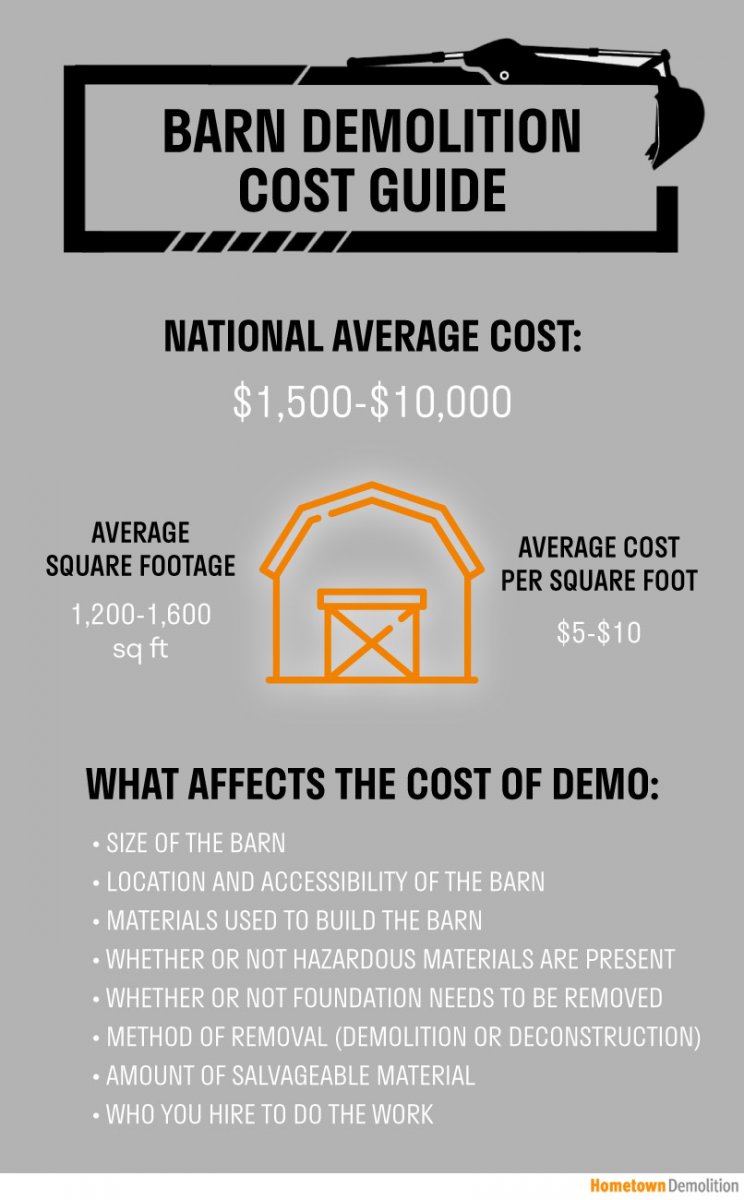 Barn Demolition Average Cost
The average cost to tear down a barn is $1,500-$10,000, including disposal of the debris.
However, prices can reach as high as $25,000 in some cases.
Your exact barn demolition project cost will depend on a number of factors.
The table below shows real-life examples of what other customers have paid for their barn demolition project.
Barn Demolition Cost Examples

| State | City | Project Description | Project Cost |
| --- | --- | --- | --- |
| Florida | Jacksonville | Demolition of 280 sq ft barn made of concrete and wood | $1,900 |
| Illinois | New Lenox | Demolition of 2,400 sq ft barn with basement, including a four-stall lean-to | $10,000 |
| Kentucky | Campbellsville | Demolition of 4,200 sq ft barn with metal roof | $2,250 |
| Massachusetts | Norfolk | Demolition of a 2,000 sq ft barn | $8,000 |
| Missouri | Lees Summit | Demolition of 1,200 sq ft pole barn made of steel and wood | $4,000 |
| New York | Rochester | Demolition of 1,200 sq ft barn made of wood | $7,000 |
| Ohio | Milford | Demolition of 1,500 sq ft aluminum pole barn and 300 ft of fencing | $5,000 |
| Ohio | Pataskala | Deconstruction of 4,800 sq ft barn made of wood (majority of wood recycled) | $9,600 |
| Oklahoma | Bridge Creek | Demolition of 2,400 sq ft barn damaged by tornado | $3,000 |
Deconstruction is another popular option for barn demolition because it allows you to salvage useable, and often highly valuable, barn wood.
Old growth timbers commonly used to build old barns are very valuable and should definitely be saved to be sold or reused in furniture or as home accents, like shelving or beams on the ceiling.
The average cost to deconstruct a barn can double the cost of demolition (or more), but keep in mind that the money you recoup from that salvageable wood could offset this increase in price.
We recommend contacting multiple barn demolition contractors in your area for quotes to get an idea of what the going rate for the work is.
This will not only guarantee you pay a fair price, but it will also ensure you get good customer service.
Learn more:
Factors Affecting Barn Demolition Pricing
The cost of barn demolition per square foot is $5-$10 on average, but this can be more or less depending on the barn and the various factors that come into play.
Common factors that influence the total cost of barn demolition include:
Size of the barn.
Location and accessibility of the barn.
Materials used to build the barn.
Whether or not the foundation needs to be removed.
Whether or not hazardous materials, like asbestos or lead paint, are present.
Method of removal (demolition or deconstruction).
Amount of salvageable material.
Who you hire to do the work.
The more salvageable barn wood you have, the more money you're likely to save on the cost of your barn demolition.
The best way to salvage as much material as possible is by deconstructing the barn by hand, as previously mentioned.
Keep in mind that salvageable wood isn't always apparent until the barn is dismantled, as rotted wood is often hidden.
The more salvageable wood pulled from the barn, the more money you are likely to save on the work.
As we've already mentioned, getting multiple quotes from different contractors in your area is key to getting a good price and good customer service, so don't skip this step.
Not doing your due diligence when researching contractors could cost you hundreds if not thousands of dollars.
Find out more:
How to Find the Right Barn Demolition Contractor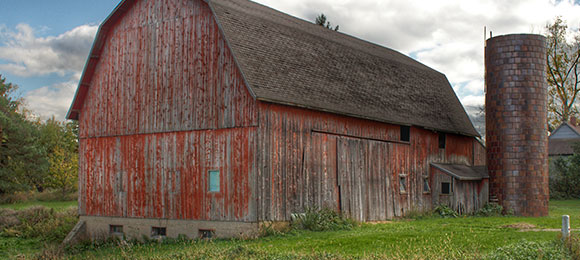 Due to the relative simplicity of barn demolition and deconstruction, especially when the barn is relatively small, it's oftentimes considered a DIY project.
However, structural demolition and deconstruction can be dangerous work when done haphazardly.
Because of the risks involved with handling the work yourself, we always recommend hiring a qualified professional.
Barn demolition experts can have your barn removed in a matter of hours in most cases (unless being deconstructed by hand), and leave you with a clean, freshly graded space.
Luckily, Hometown makes it easy to find contractors in your city or town, read customer reviews, and request quotes from as many contractors as you'd like.
---
---
Keep reading: