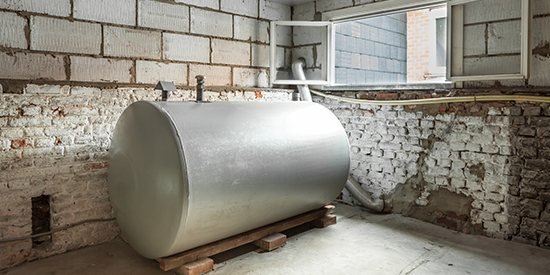 If you have a tank on your property you want removed, you're likely curious how much it will cost to get it done.
When it comes time to remove an oil tank or septic tank, the first question most people ask is, 'How much is this going to cost?'
We understand that getting the best price for your tank removal is of the utmost importance to you, and we want to help ensure you get that.
This guide will go over the average costs for the most popular types of tank removal:
Tank removal costs vary based on a number of factors, including the size and capacity of the tank, whether or not the tank needs to be emptied, the tank's location and accessibility (Is it underground or above ground?), and the contractor you hire to do the work.
Your exact project cost will depend on these factors, and the best way to get an accurate estimate for your project is to reach out to multiple contractors in your area for a quote.
This not only ensures you get the best price but also allows you to choose the best tank removal contractor for the job, not just the cheapest.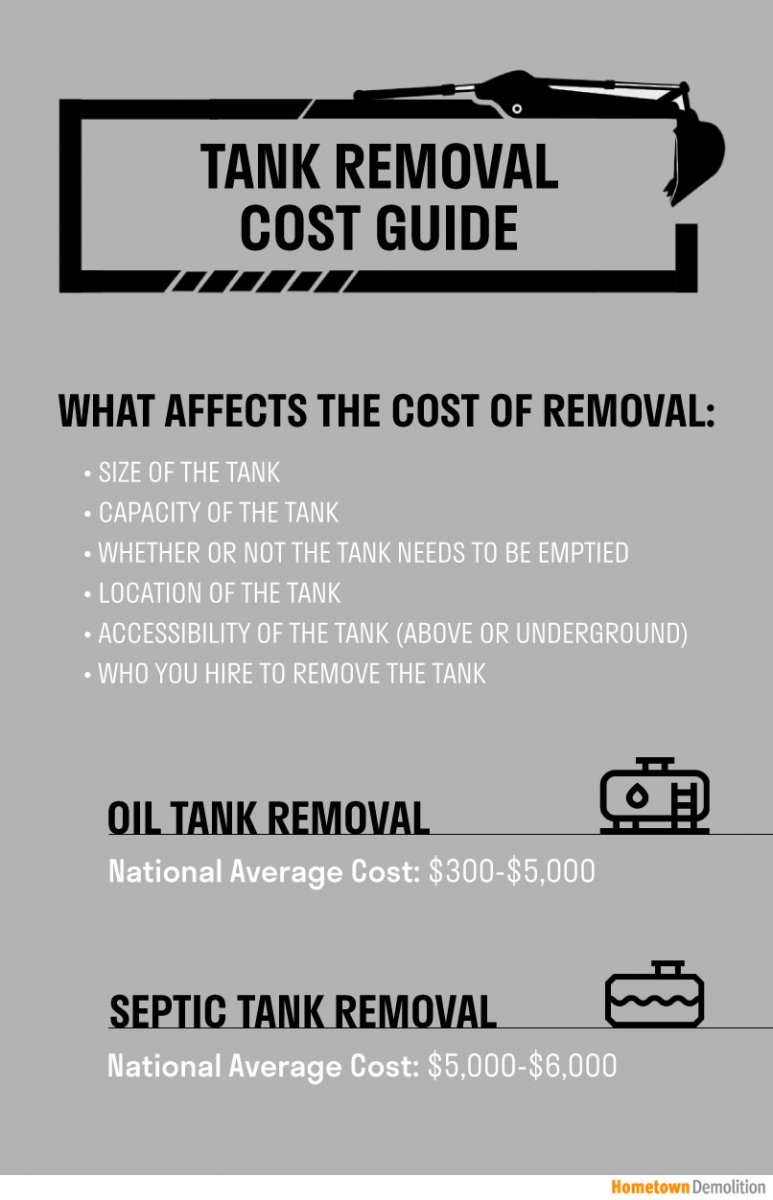 Oil Tank Removal Average Cost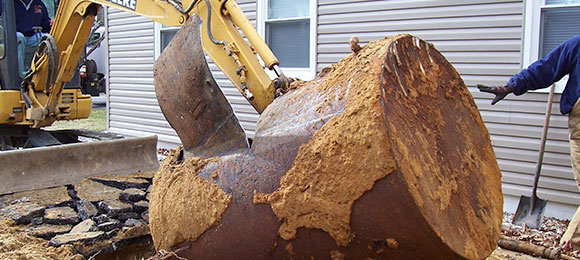 The national average cost for oil tank removal varies from as low as $300 to as high as $5,000, including the emptying of the tank and disposal of the tank.
This range in cost is due to the numerous factors that come into play with each project, like the oil tank's size and location, whether or not it's above ground or underground, whether or not oil or another liquid is present and needs to be drained, etc.
The total cost of your specific oil tank removal will depend on these various factors.
For example, an above ground oil tank will almost always cost less to remove than an underground oil tank because the tank is much easier to access.
With underground oil tanks, heavy machinery is needed to dig the tank out, while also taking the effort to avoid inflicting any damage to the tank or surrounding areas.
This requires much more labor, tact, and time to complete properly, and therefore, costs more as well.
Another factor that comes into play is the geographic location of the oil tank.
If you live in an area with a high cost of living and high waste disposal fees, you can expect to pay more for your oil tank removal than someone living in an area with a lower cost of living.
For example, a homeowner in Oakland, California paid $1,000 to remove a 500 gallon underground oil tank, while a homeowner in Wayland, Michigan paid only $200 more to remove a tank nearly twice as big.
This is because the cost of living in Oakland, California (174.4/100) is higher than the cost of living in Wayland, Michigan (92.5/100), so labor wages, disposal fees, and permit fees all cost more.
---
---
Learn more:
Septic Tank Removal Average Cost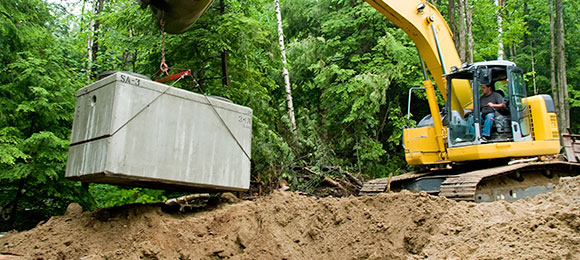 The cost to remove a septic tank is $5,000-$6,000 on average, including the emptying of the tank and disposal of the tank.
However, similar to oil tank removal, the exact cost of your septic tank removal project will depend on:
Size of the tank.
Condition of the tank.
Location and accessibility of the tank.
Local fees (pumping and debris disposal).
Contractor you hire.
The more difficult your septic tank is to access, the more costly it will be to remove it.
Similarly, if you live in an area with a high cost of living or high permit and disposal fees, the cost of your septic tank removal will be higher as well.
To ensure you get the best price for quality septic tank removal services, we recommend getting quotes from multiple contractors.
---
---
Because oil tanks and septic tanks, and the mishandling of these tanks, can result in pollution, a registered professional should be hired to safely dispose of any remaining liquids and remove the tank properly.
Moving storage tanks is dangerous, and you should always employ a qualified contractor to handle it.