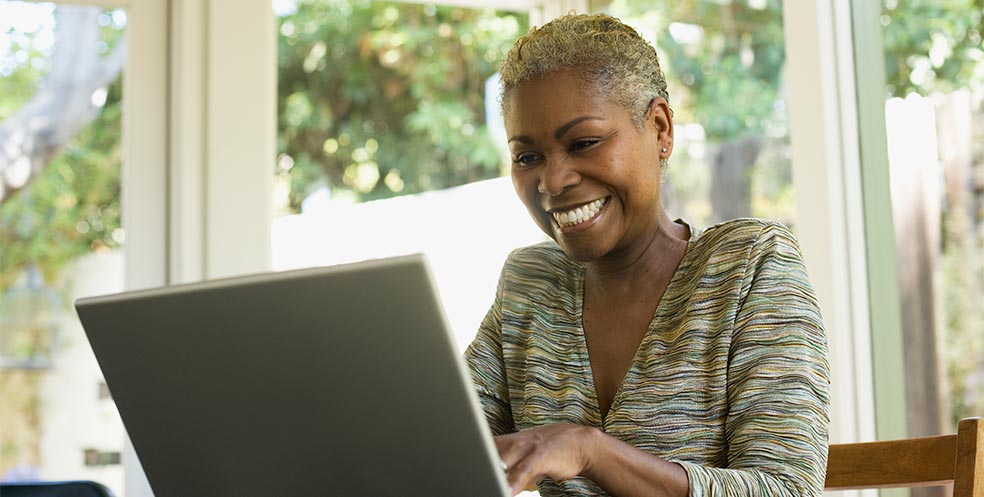 Updated March 24, 2023
When you need demolition work done, it's important to make sure you're hiring a company that is qualified, licensed, and capable of delivering high-quality results on time and for a fair price.
It's common to hyper focus on pricing when hiring any contractor or service provider—and demolition services are no different—but professionalism and reliability are just as important as pricing.
One of the best ways to research a company is to read reviews from real customers who have worked with the demolition company and can shine an honest light on the type of service you can expect from them. There are several things to look for when reading demolition reviews that can help you determine who the best company for your project is, and we'll go over them all in this quick guide.
Table of Contents:
---
---
Does the Review Seem Real?
There are many reasons someone leaves a fake review, either negative or positive, which is why it's key to make sure the reviews you're reading are verified and from real customers. You don't want a company's competitor, doting family member, or the company themselves influencing your hiring decision, which is why it's best to only allow reviews from customers who have actually hired the company to sway your hiring decision.
The best and easiest way to ensure you're reading real, verified reviews from actual demolition customers is to read the reviews on Hometown. Our site personally verifies every review that is submitted before publishing it, good or bad, with the goal of informing future customers like you. So you never have to wonder if the gleaming 5-star review or scathing 1-star review on Hometown is left by the owner's wife or scorned enemy; you can trust our reviews are real.
When visiting other sites to read reviews about a demolition company, look for signs that those reviews are real before giving them too much say in your decision. For example, do they use go-to marketing language? Do they speak in absolutes and extremes? Are they overly vague about their experience? These are all potential signs of a fake review that you should make note of.
Is the Review Relevant to Their Services?
Hometown's review verification process eliminates this issue, but a common recurrence for customer reviews is allowing extenuating circumstances to affect their review. It's not uncommon for a review to be left for a product, service, or company that either doesn't match the product/service description or were out of the company's control. There are plenty of instances where a quick look at a company's 1- to 2-star reviews reveals they are actually not a poor review of a company's services but rather something completely irrelevant to the service they're reviewing.
For example, you may see a "negative" review for a demolition company in which the entire review praises the company and their employees on their attentive service and hard work, but the author of the review only gave them 2 stars because of circumstances that are irrelevant to the service or were out of the company's control.
Here are some examples:
"Demolition Joe's service was great, but they had to reschedule our pool removal multiple times due to heavy rain. The delay was unfortunate, but everything about their service and communication was spot-on, and the pool removal went great once the weather cleared."
"A-OK Demolition was friendly, professional, and worked quickly to remove our old fence. They had to reschedule our removal due to a delay in the permitting process, but other than that, their service and the overall removal was without issue."
As you can see, though these may technically not be 4- or 5-star reviews, the actual customer service and workmanship that these companies exhibited was 5 stars, so be sure you take all aspects of the reviews you read into consideration.
Is the Company Professional and Customer-Oriented?
You should expect a certain level of professionalism from any company you do business with, but especially with demolition, construction, or remodeling contractors, and most customers agree, which is why they frequently comment on a company's professionalism and customer service in their reviews.
If you notice more than one person mentioning a lack of professionalism from the company in question, they could end up being a headache to deal with for you as well. Reviews that mention how professional, friendly, and eager to help their customers a company is should be given higher standing as you consider all your local options.
Respectful, punctual, and helpful communication should be the standard for any company you spend your hard earned money on, so make note of which companies have reviews that mention this; they are likely a good company to hire.
The demolition industry is large and it can be overwhelming to find a company that offers competitive pricing, has an upstanding reputation among their customers, has availability when you need it, and are locally-owned and operated.

Finding these quality companies for your demolition needs has been made simple with Hometown. Our easy-to-use search engine allows you to enter your zip code and find reputable services in your area that are licensed, insured, and locally-owned! You can read verified reviews from customers who have hired them and make the most informed decision based on the experiences of their customers and the price they quote you.

Our quote request form allows you to get multiple quotes from up to three qualified companies in your area with the click of a button, so you don't have to keep answering the same questions about your project details every time you want a company to quote your demolition project.
---