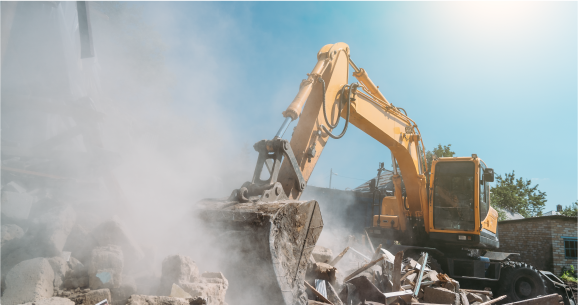 Updated July 1, 2022
When it comes time to tear down your home, we understand that getting the best price is of the utmost importance.
First, you'll want to understand what a fair price for house demolition looks like in your area.
It's also important to know what can help to reduce that price to as low as possible.
Jump to:
---
---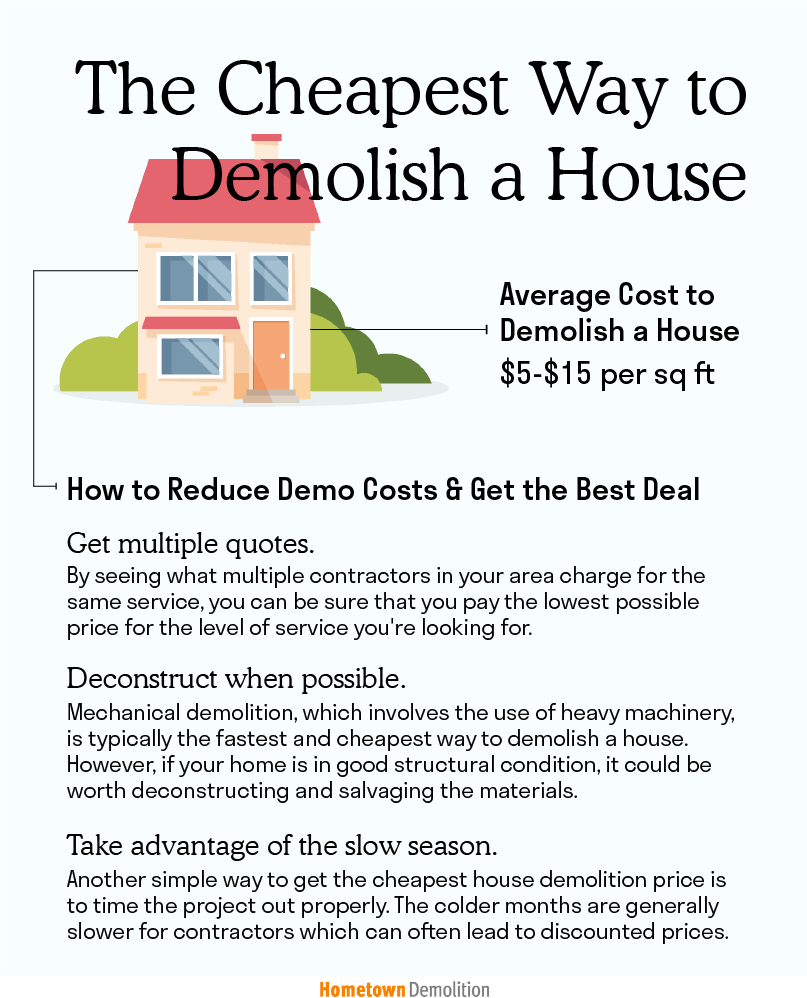 How Much It Costs to Demolish a House
On average, house demolition costs $5-$15 per square foot.
However, there are multiple factors that can affect the overall cost of your house demolition project.
Common factors that influence the total cost of house demolition include:
Size of the home
Location and accessibility of the home
Demolition method used
Whether or not hazardous materials are present
Whether or not foundation needs to be removed as well
Who you hire to do the work
Just as there are multiple things that can affect the cost of house demolition, there are a number of things you can do to reduce the overall cost of your demo, too.
Keep reading:
Ways to Reduce House Demolition Costs
Luckily, there are ways to ensure you pay as little as possible when demolishing your house while still getting good service.
Get Multiple Quotes
One of the easiest ways to ensure you get the best possible price for house demolition services is to get multiple quotes from local contractors.
We recommend you get quotes from at least three different contractors in order to accurately compare pricing and more.
By seeing what multiple contractors in your area charge for the same service, you can be sure that you pay the lowest possible price for the level of service you're looking for.
Deconstruct When Possible
Mechanical demolition, which involves the use of powerful heavy machinery, is typically the fastest and cheapest way to demolish a house.
However, if your home is in good structural condition, it could be worth deconstructing and salvaging the materials.
Costing two times as much as demolition upfront in some cases, deconstruction is more expensive at first, but you can often recoup your losses with the materials you salvage.
Plan Ahead
Another simple way to get the cheapest house demolition price is to time the project out properly.
For example, the colder months of fall and winter are generally less busy for contractors.
Not only will this make it easier to get quotes from contractors with availability to handle your project, but it also means that you could benefit from lower prices due to lower demand and a higher incentive to book jobs.
---
---
Read more: