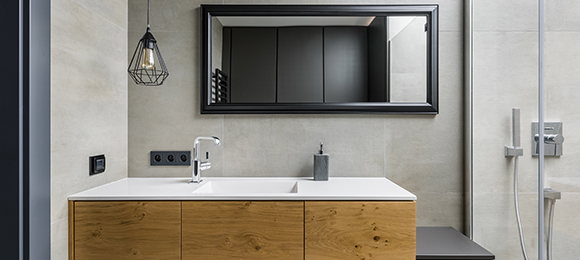 Updated March 14, 2022
If you're constructing a new home or thinking of remodeling your bathroom, this article is for you.
We've compiled 8 of the hottest bathroom design ideas and trends for 2022 and beyond.
Find bathroom design inspiration and learn about the newest bathroom features that homeowners (and buyers!) love.
We'll discuss:
---
---
Trending Bathtubs and Showers
Freestanding tubs, like a vintage clawfoot or contemporary flat-bottom soaking tub, make for a serene master bathroom.
Besides their polished look, they take up less space than a jacuzzi tub or a traditional style shower bathtub combo would, which creates more opportunities for adding storage space.
And when it comes to showers, say goodbye to your old shower curtain and say hello to French glass doors.
Showers that allow you to feel like you're outdoors, or better yet, showers that actually are outdoors while still being connected to the rest of your bathroom, will be a highly sought-after bathroom layout for the foreseeable future.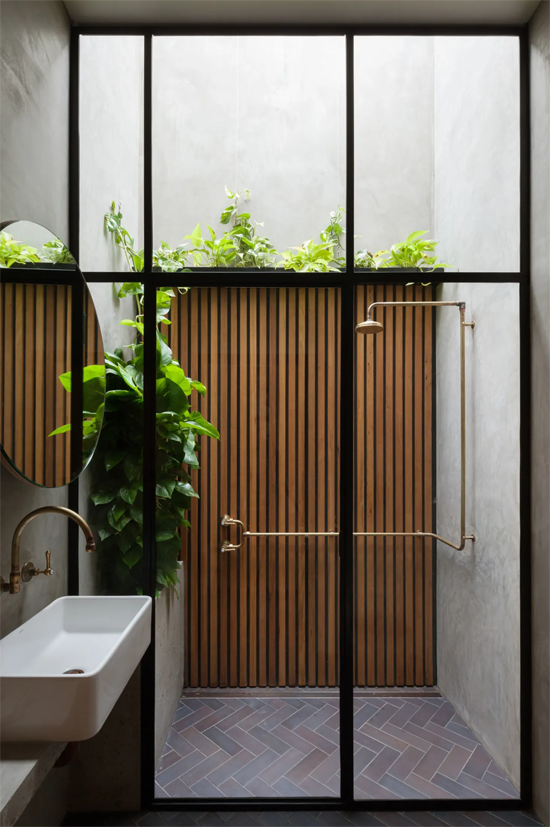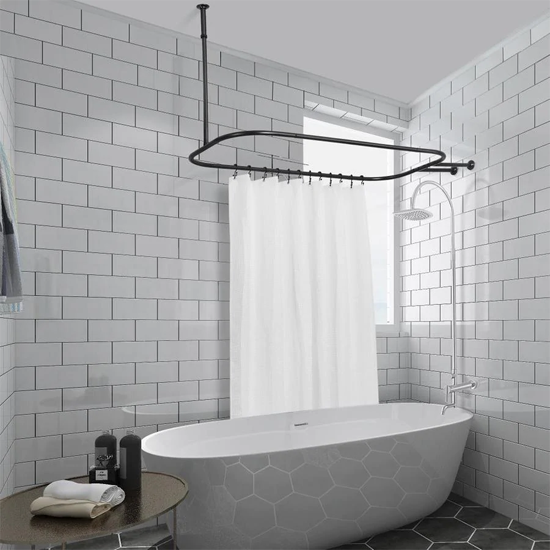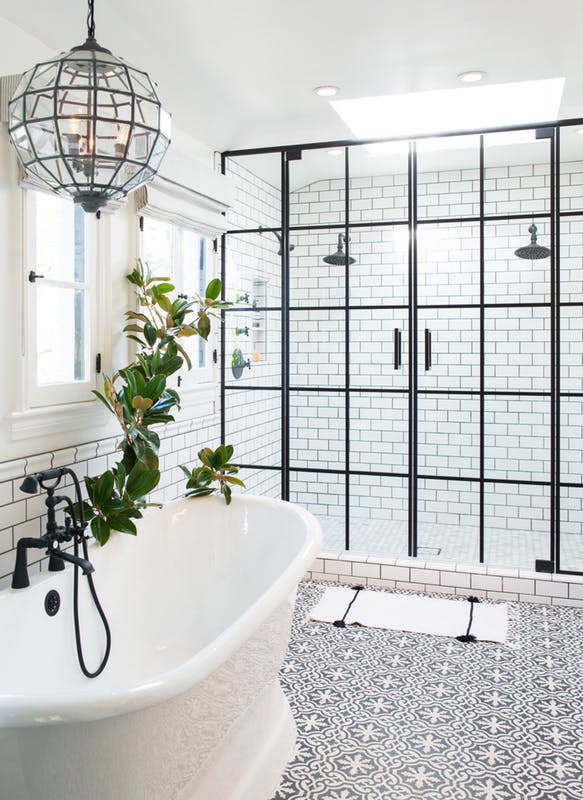 image via Apartment Therapy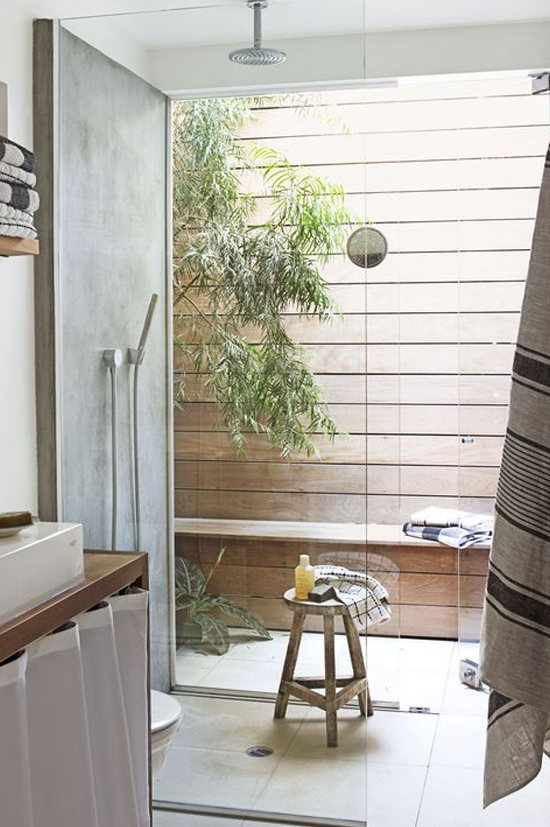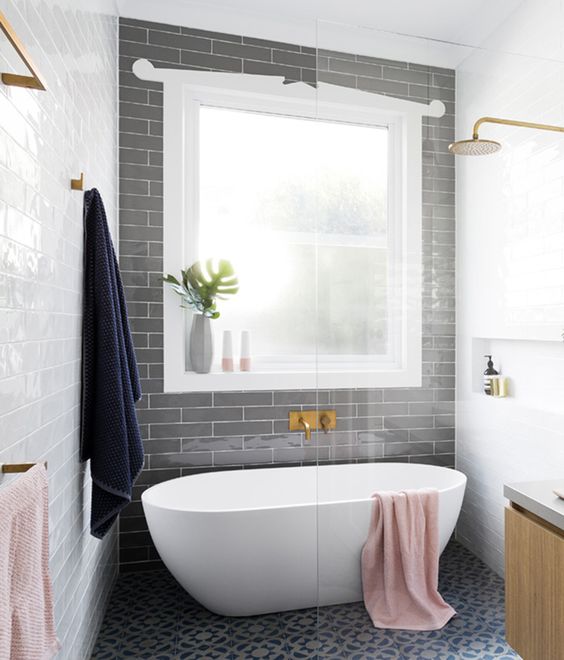 image via Gia Bathrooms & Kitchens
Picking a Bold Tile
Sure, subway tiles and black and white tiling are classics, but there are more tile possibilities than most people realize.
Colorful glazed terra cotta tile instantly spices up your bathroom.
Additionally, mixing in hexagonal tile with classic subway tiles is an excellent balance between classic and subdued while being a little funky and different.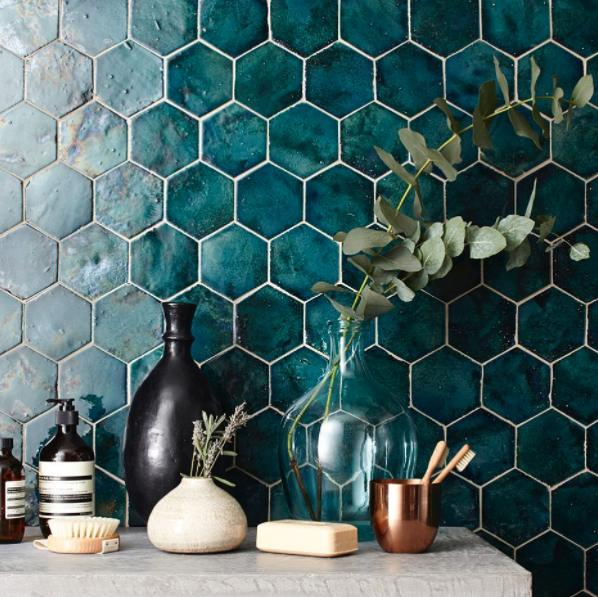 image via Domus Tiles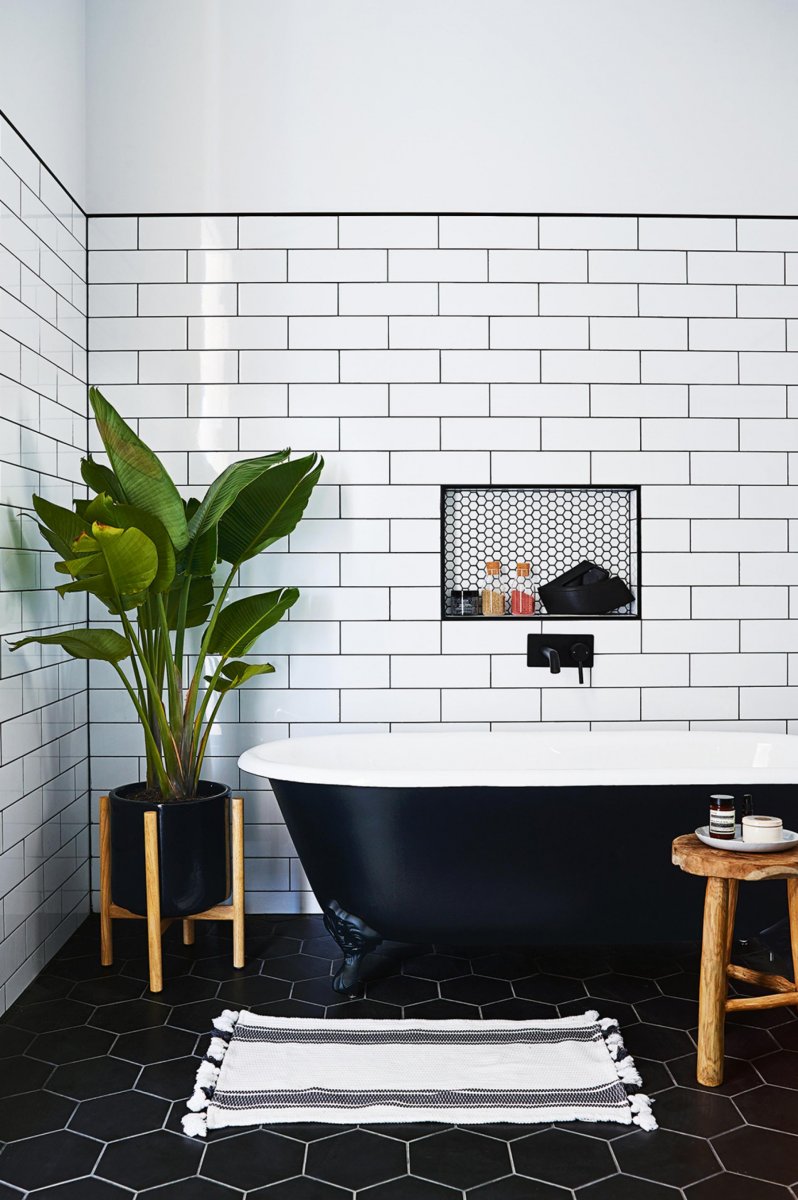 image via Inside Out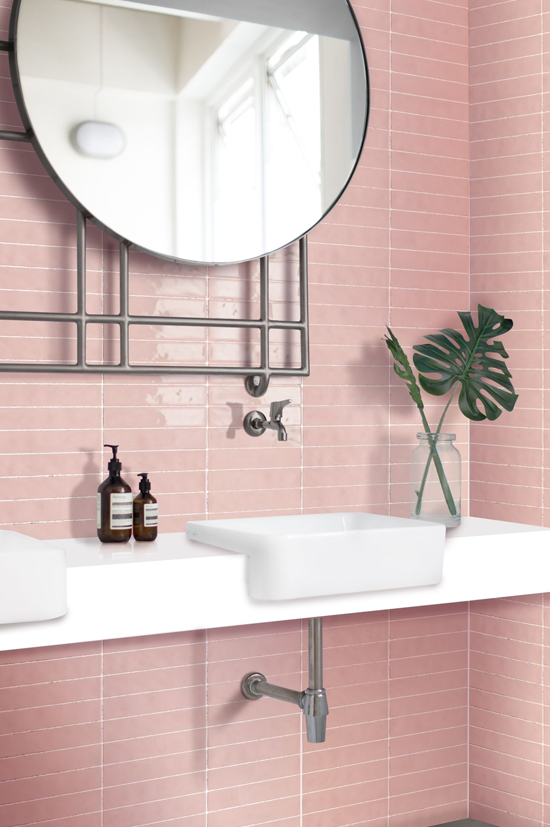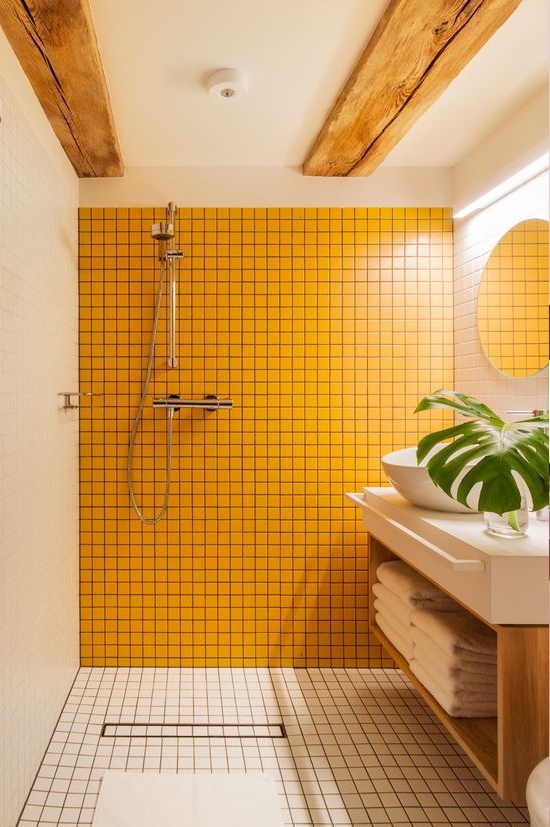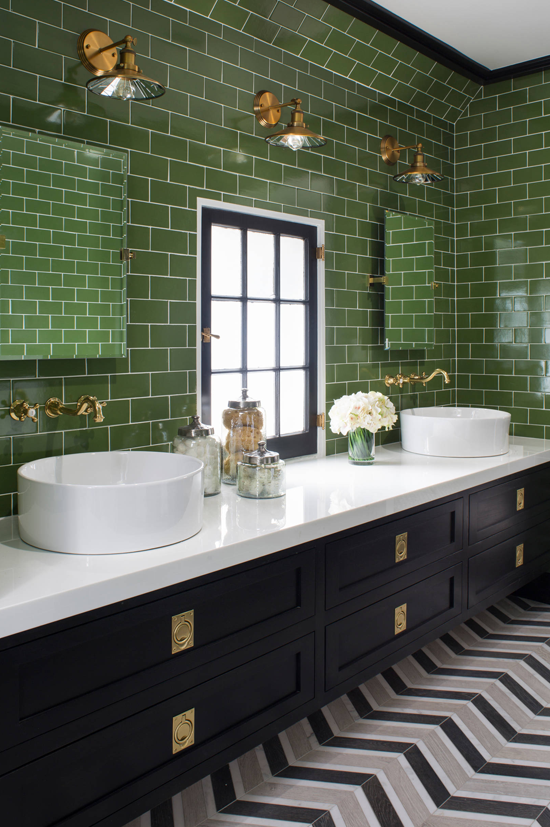 ---
---
Learn more about budgeting your bathroom remodel:
Using Wallpaper
The use of wallpaper throughout homes is a trend that isn't going anywhere in 2022.
Wallpaper has come back with a vengeance and is even being used in bathrooms.
Whether you use wallpaper for an accent wall or use it for multiple walls, you'll have a fresh, modern new look that is sure to get plenty of compliments.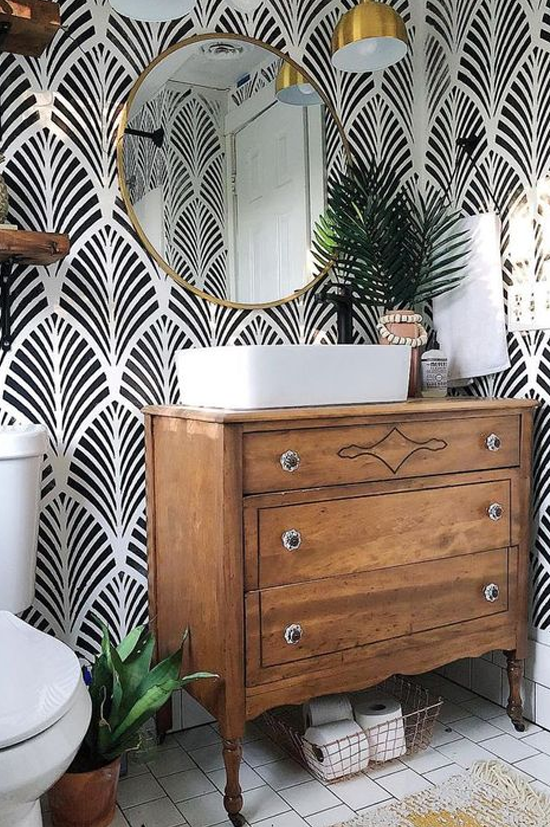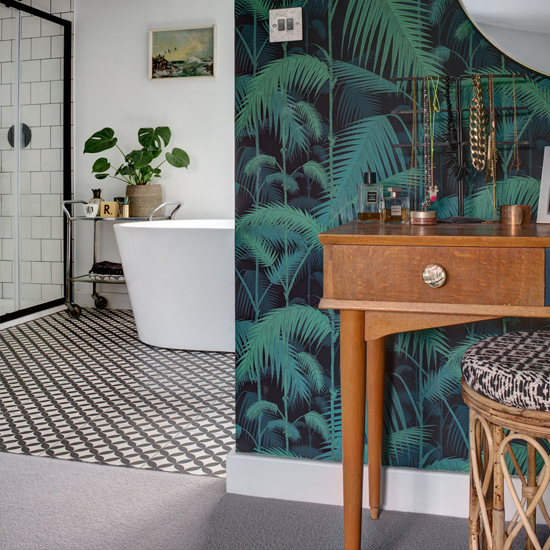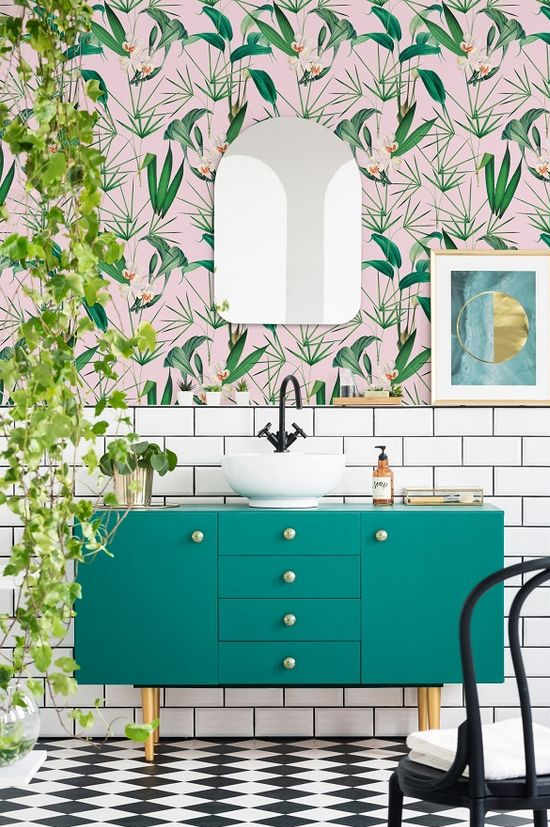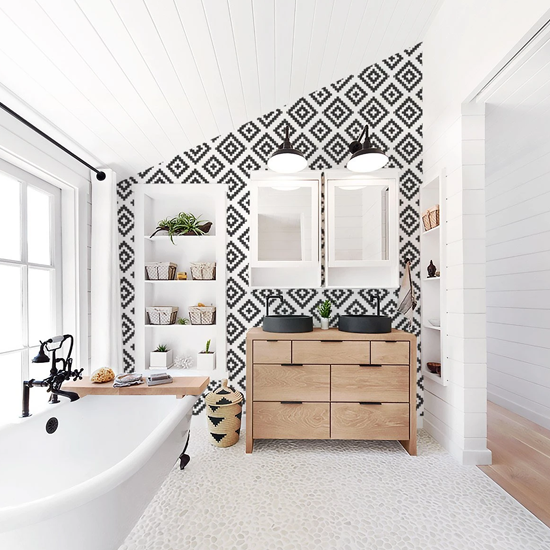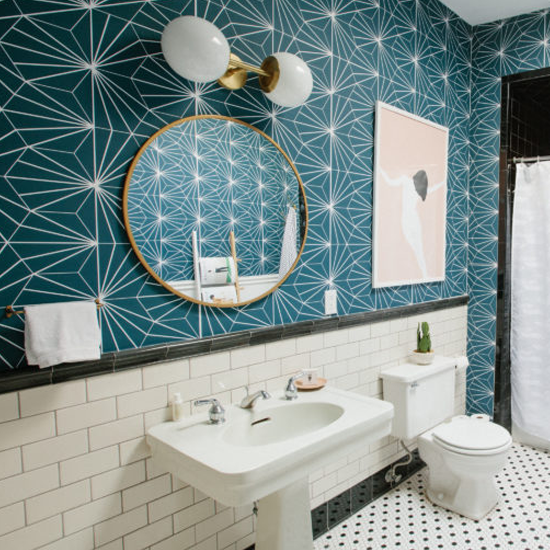 Warm Flooring
Unless you're into cryotherapy, stepping out of a warm shower onto a freezing cold tile floor can feel like torture during the colder months.
That's why heated flooring is becoming a top choice for those who are constructing new bathrooms or renovating their old ones.
If that's out of your budget, swapping out traditional, small bathroom rugs for large throw rugs is becoming increasingly popular.
It not only provides a larger barrier between you and your cold tile floors, but it also offers a sharp, chic look that is a new and refreshing trend.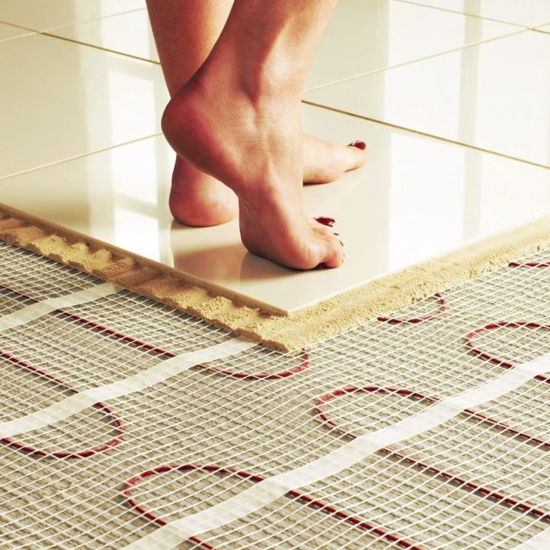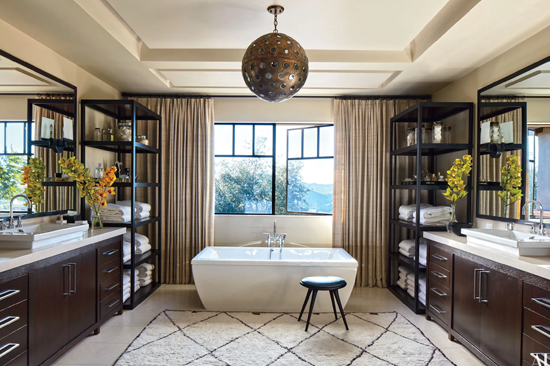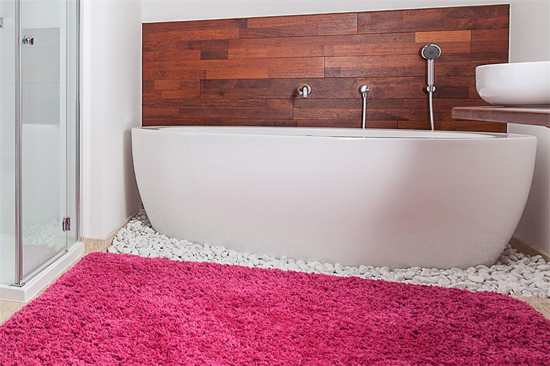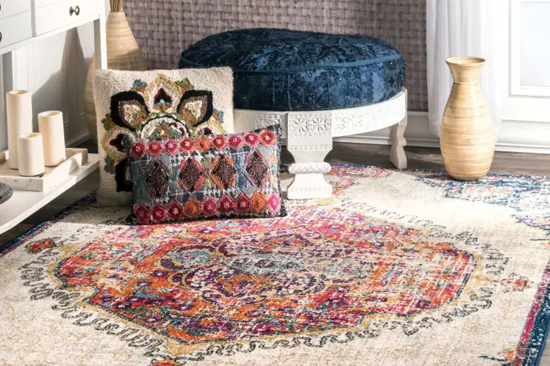 Lighting Fixtures
Bold, unique, and/or colorful lighting fixtures have now become a key feature in up-to-trend bathroom designs.
Especially in bathrooms with simple features or one color, a big and vibrant lighting fixture can transform an otherwise small or simple layout.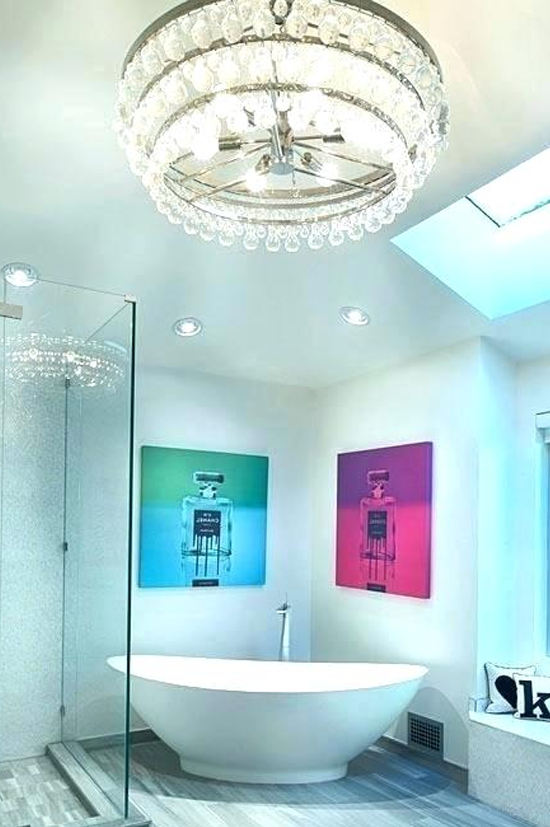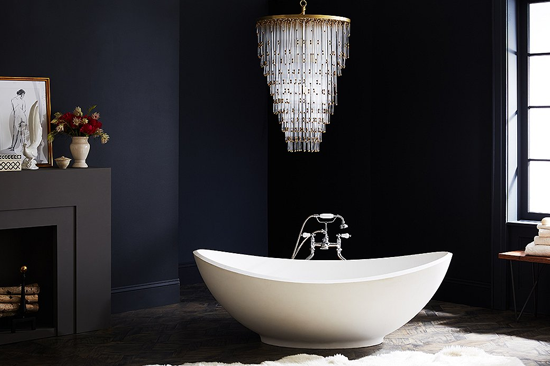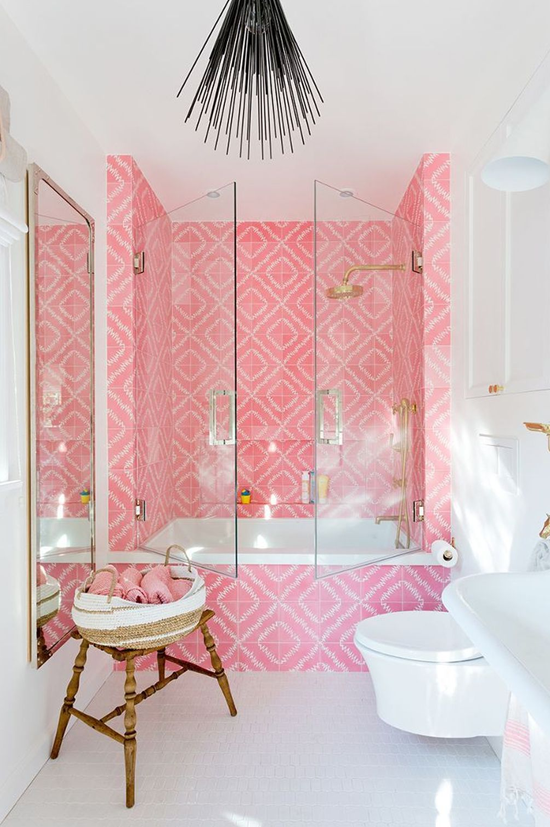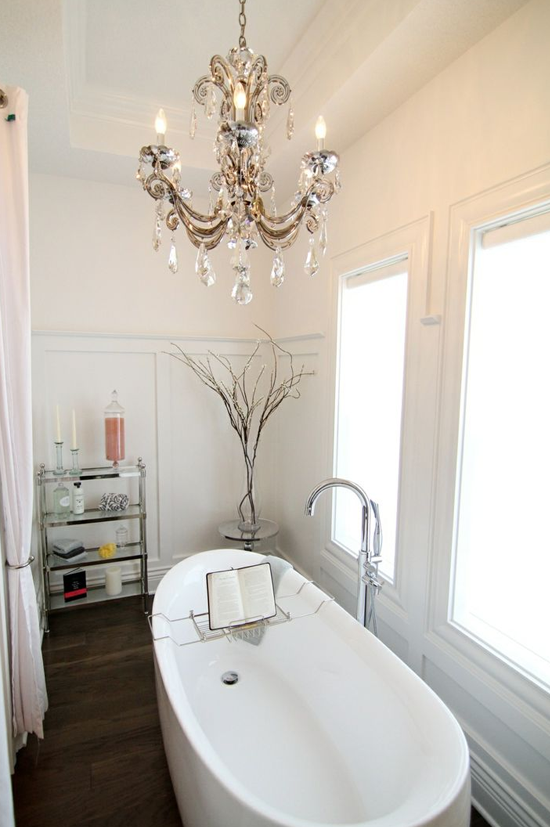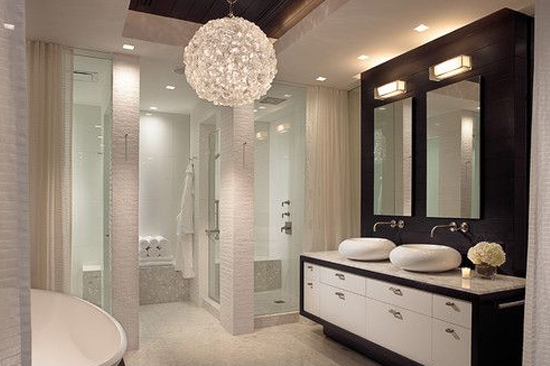 Learn more about DIY bathroom demolition:
Backlit Mirrors
To add a fun and modern pop to your bathroom interior, a backlit mirror can make a huge impact at very little cost.
With backlit TVs becoming increasingly popular, many interior designers are applying the same feature to bathroom mirrors for a modern twist on an otherwise standard fixture.
You can apply this cool feature by purchasing a bathroom mirror with LED lights already installed, or you can purchase LED strip lights and take on a DIY project.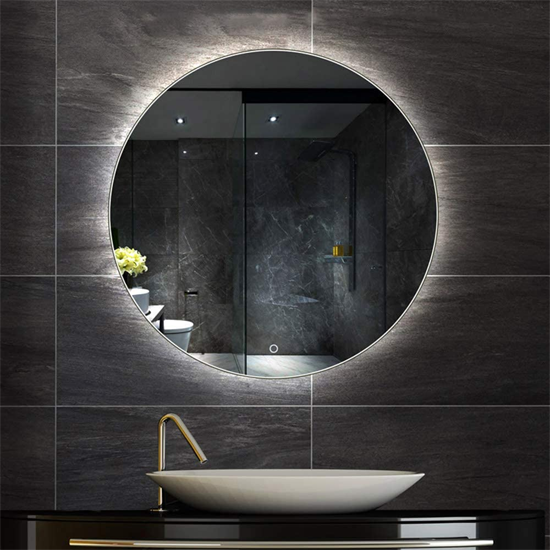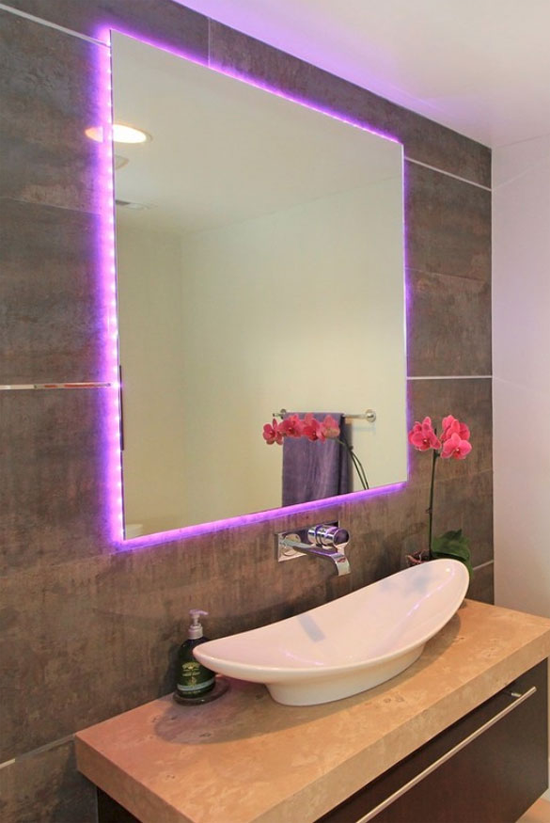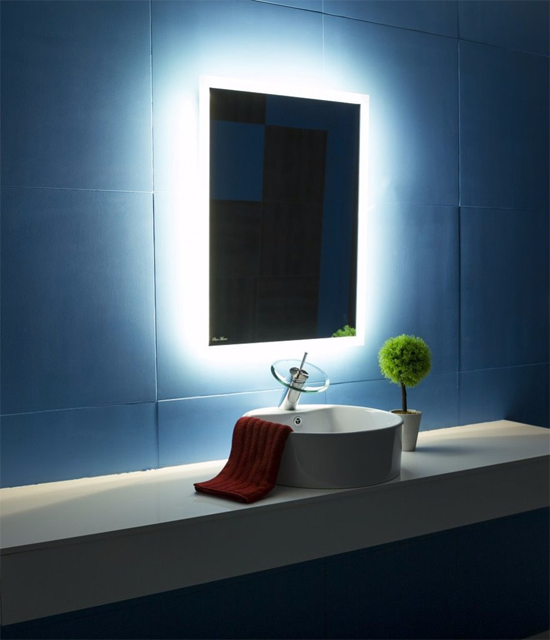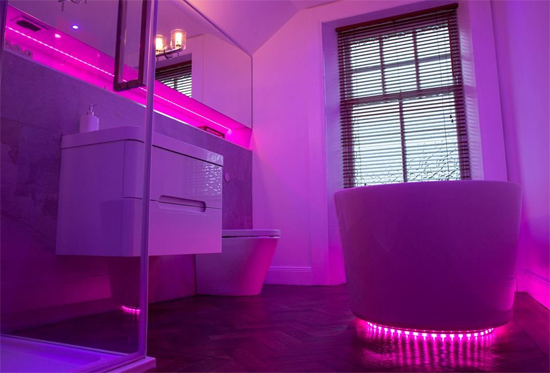 Installing a Smart Toilet
With the accessibility of toilet paper being in question right before a hurricane or snowstorm (or global pandemic), more and more consumers are installing smart toilets that feature a bidet.
Smart toilets are programmed to use the exact amount of water you need to flush which conserves the average amount of water a household uses monthly, not only saving you money but contributing to better environmental practices.
But that's not all smart toilets can do.
You can purchase smart toilets with air dryers, an automatic lid, seat warmers, foot warmers, a self-deodorizer, a nightlight, and even Bluetooth capabilities so you can listen to your favorite tunes.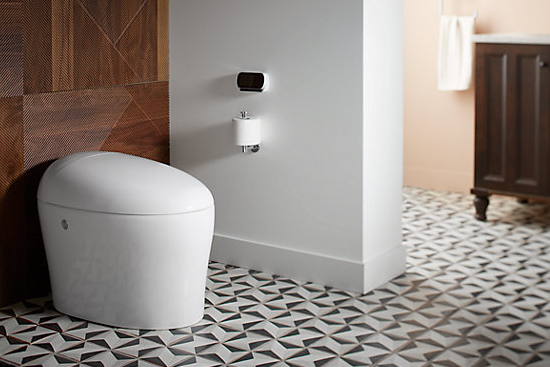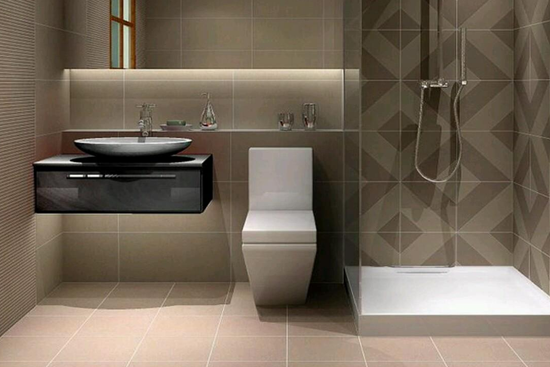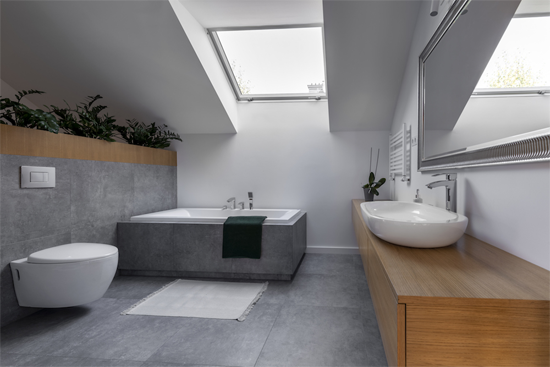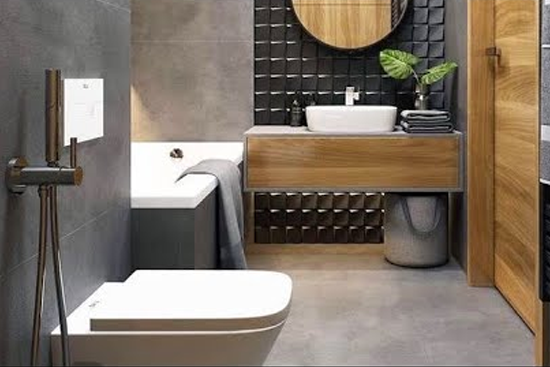 Adding Furniture
And finally, if you've got the space, add a cozy nook to your bathroom for a place you can toss your clothes during a shower or sit while you give your kids or pup a bath.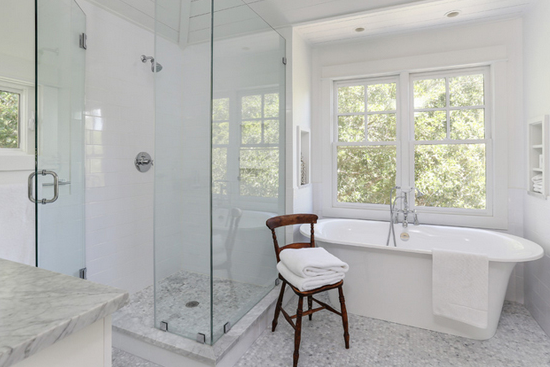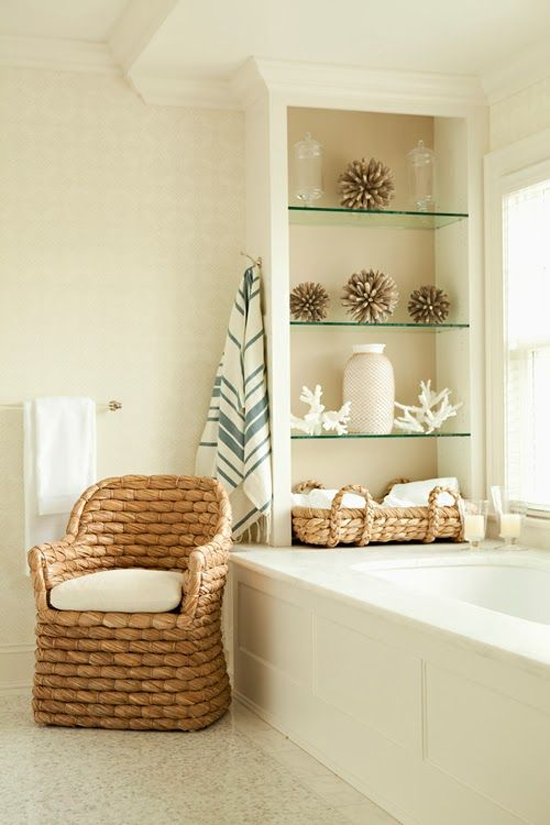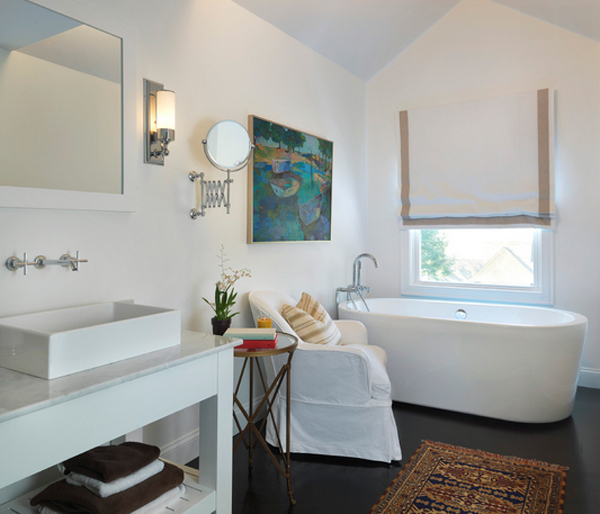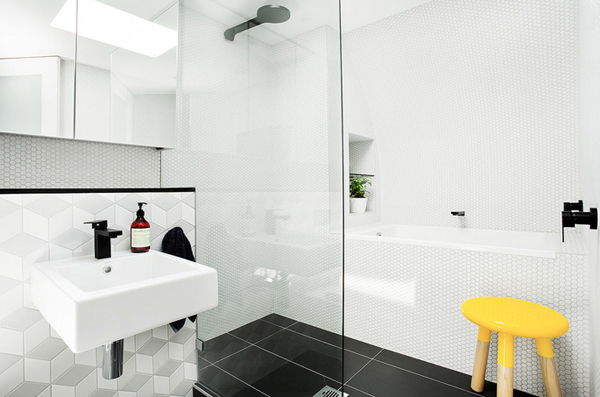 images via homedesignlover
---
---
Keep reading: