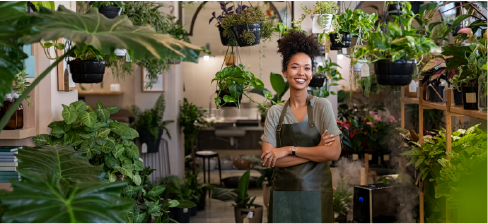 Updated February 22, 2023
When you have a brick and mortar retail space, customizing it to meet your needs is important to the overall success of your business.
The process of renovating your retail space can be a fun and incredibly rewarding experience, but it typically comes with a myriad of questions.
If you're considering a retail store renovation, keep reading to see a full list of the most common remodel questions and answers to consider before you start your renovations.
Jump to:
---
---
What is your goal for the renovation?
Understanding the reason for your renovation can often help guide you in the choices you'll make throughout the process.
For example, does the current space not suit your brand? Do you need to tear down or add any walls? Are the fixtures and paint colors outdated? Do you need additional shelving or storage solutions?
Having a general idea of the look and feel you're going for is key.
Start by creating a mood board with images or materials that capture the general style and layout you're looking for.
This is helpful when trying to visualize what will look good together in the space and is also a great tool to show any interior designers or contractors you hire.
Assess your store's current traffic flow to determine where your customers spend the most time, areas they tend to skip over quickly or entirely, and how you could update the space to better accommodate their needs.
It's also important to keep in mind whether or not your existing space can accommodate the changes you have in mind.
What is your renovation budget?
The next important consideration, of course, is your budget.
The average cost to remodel a retail store is $40-$50 per square foot, but this cost can be more or less depending on what you decide to do to the space.
We also recommend including a contingency of 10-15% to account for any unforeseen costs that come up during the project.
Learn more: Commercial Retail Space Demolition Cost Guide
What materials do you need?
Once you've determined the general changes you'd like to make, purchase the materials you'll need in order to make it happen.
If you need new lighting, buy new fixtures; same with new paints.
If you need to replace the flooring or the ceiling, you'll need to buy those materials as well.
If you need your store's structure inspected, this is a good time to have that done as well. They can help you determine what fixtures you'll need, and if any electrical adjustments need to happen first.
Who should you hire to assist with the remodel?
Painting a space and hanging up shelving is often something you can do yourself, but not all renovation projects are DIY-friendly.
If you're planning a renovation that involves structural changes, reach out to a commercial contractor to help you get the project completed safely and efficiently.
A qualified contractor will be able to ensure that your remodel is completed in line with safety standards and regulations.
We recommend reaching out to 2-3 contractors or more to ensure you find the best contractor for the job.
Hometown makes it super simple to find the right contractor for your project.
Search contractors based on your zip code, browse the companies that serve your area, read customer reviews, and easily request a quote from multiple contractors.
Getting multiple contractor quotes helps to ensure that you hire the most qualified contractor without overpaying.
---
---
Keep reading: