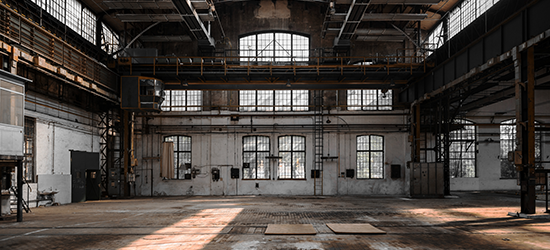 Updated January 23, 2023
Demolition contractors must be meticulous about environmental impact and employee safety, arguably more so than any other contractor.
This is especially true for commercial demolition; that is, the demolition or deconstruction of any commercial structure, ranging from a warehouse or factory to an office or storefront.
Due to the complexity and magnitude of many commercial demolition projects, it is imperative that commercial demolition contractors—and commercial property owners—understand what it takes to safely and successfully demolish a commercial building.
Take a closer look at our insider tips and tricks to make sure your commercial demolition project goes off without a hitch.
---
Hire a company that specializes in commercial wrecking.
It should go without saying that hiring an inexperienced, unlicensed, or uninsured contractor is a seriously bad idea.
Demolition contractors must follow OSHA standards for employee safety as well as EPA standards when it comes to deconstructing buildings in a way that is environmentally safe.
There are often hazardous materials present as well, like asbestos or lead paint—all of which must be safely removed prior to any demolition work.
But even more than that, the contractor should be thoroughly experienced in commercial demolition specifically.
Bonus points if they have experience in commercial demolition that is much like your project.
Hiring a contractor without adequate commercial demolition experience will leave you in the hands of someone ill-equipped to get the job done properly and safely.
Because commercial demolition requires extensive hands-on experience and knowledge, it shouldn't be handled by just anyone.
Hometown Demolition Contractors
makes it beyond easy to get quotes from multiple local contractors in your area. You can read company profiles, see what customers thought about their services, and more—all in one convenient location.
---
Deconstruction is a viable alternative to traditional demo.
Many progressive demolition companies are going above and beyond government standards by finding new, forward-thinking ways to reuse building materials, like demolition debris, rather than simply having it hauled off to the landfill.
This is why you should consider deconstructing your building instead of demolishing it.
During commercial deconstruction, the structure is taken apart by hand one piece at a time, rather than with the help of heavy machinery (although sometimes, machinery is used in addition to hand tools to help support the structure).
The objective of deconstruction is to recover as much salvageable material as possible.
Although it is a much slower-going process, it is one of the most rewarding methods of removing a structure, keeping tons of debris out of the landfill.
The deconstruction process is basically reverse construction—taking apart the structure from top-to-bottom—and is a great way to recoup as much of your building materials as possible.
This method costs more upfront, but you can often get a majority of your money back by re-using or selling the salvaged materials.
Learn more about commercial deconstruction:
---
Exposure to harmful materials must be limited.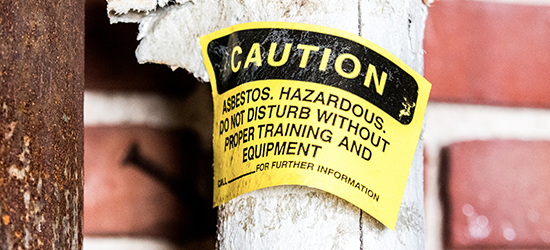 Demolition represents a plethora of dangers, especially when it comes to hazardous materials, like asbestos, lead, etc.
That's why it's so important to hire a professional who's qualified to handle such materials.
If the commercial structure was built before 1980, you will want to hire a trained professional to perform a thorough asbestos inspection prior to beginning any demolition work.
Start by contacting a state-certified asbestos inspector to perform a careful examination of the commercial building.
If asbestos is found, a certified inspector will provide you with a written evaluation detailing where the asbestos is and house much there is, as well as recommendations for removal.
Get a written statement from your contractor. It should spell out the work plan, cleanup, and any federal, state, and local regulations the contractor is required to follow.
Once the asbestos removal is completed, get written assurance from your contractor ensuring that all regulations and procedures were followed accordingly.
In addition, we recommend hiring a certified asbestos inspector or an independent air testing contractor to ensure there aren't any asbestos fibers in the air.
This is the only way to be sure the asbestos contractor did their job correctly.
Asbestos isn't the only cause for concern.
Lead paint, wood dust, synthetic metal fibers—all of these and more can wreak havoc on your health if mishandled.
An experienced and longstanding demolition contractor will have plenty of experience taking down all kinds of commercial structures and will be able to provide a unique insight into the best ways to remove hazardous materials.
According to the
Asbestos Hazard Emergency Response Act
, anyone working with asbestos in a commercial building must be accredited by the
EPA Model Accreditation Plan
or an organization equally as rigorous. Some states and local organizations have stricter requirements than the federal government, so make sure you are aware of your state's specific requirements for demolition and asbestos.
---
---
Learn more about commercial demolition: