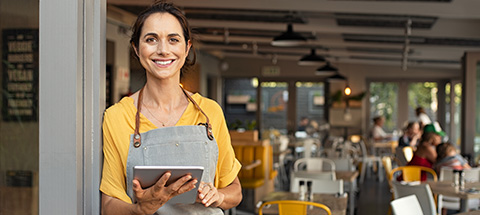 In the retail industry, spaces are ever changing and can be tailored to meet a variety of needs.
When new tenants move in, you're rebranding your business, or there's a change in management, retail spaces often need to be demolished and remodeled to meet changing needs.
If you need to demolish the interior of your retail space, this guide will help you understand how much it costs on average to do so.
This guide will discuss:
This guide is meant to help give you an idea of what you can expect to pay for interior retail space demolition but in no way guarantees the price you will pay.
The best way to get an accurate estimate for your retail interior demolition project is by getting quotes from service providers in your area.
---
---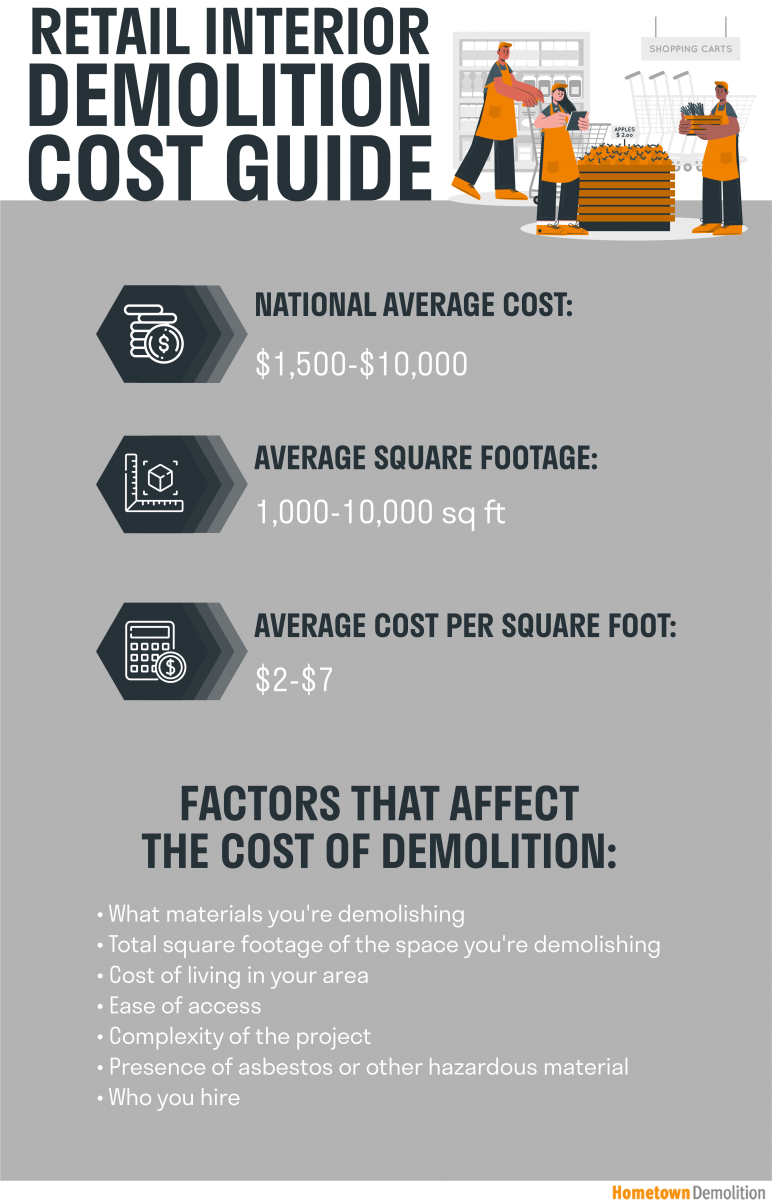 Retail Space Interior Demolition Average Cost
The national average cost of commercial interior demolition is $2-$7 per square foot, including debris disposal.
The chart below shows examples of what others have paid for their commercial interior demolition projects across the U.S. to give you an idea of what to expect.
As you can see, the cost to demolish different interior spaces in commercial buildings can vary quite a bit.
Your particular project could cost more or less than these examples depending on a number of factors.
Find out more:
Factors That Affect Retail Space Interior Demolition Pricing
A professional demolition team is capable of handling nearly any retail demolition job, regardless of size or scope.
However, because retail spaces call for a wide range of needs, the work you need done can vary a great deal.
For example, if you only need a small amount of aesthetic work done, your project will cost much less than a complete gut-out of a space.
Likewise, if you need to do work with electrical, plumbing, or ductwork, you can expect to pay more for that.
Similarly, if you need your demo crew to work extended hours or overnight in order to get or keep your business up and running for normal operating hours, you may be charged more to accommodate this schedule.
Common Factors Influencing the Cost of Commercial Interior Demolition:
What materials you're demolishing
The total square footage of the space you're demolishing
The cost of living in your area
Ease of access
Complexity of the project
Presence of asbestos or other hazardous material
Who you hire
Keep reading:
How to Find the Right Retail Interior Demolition Contractor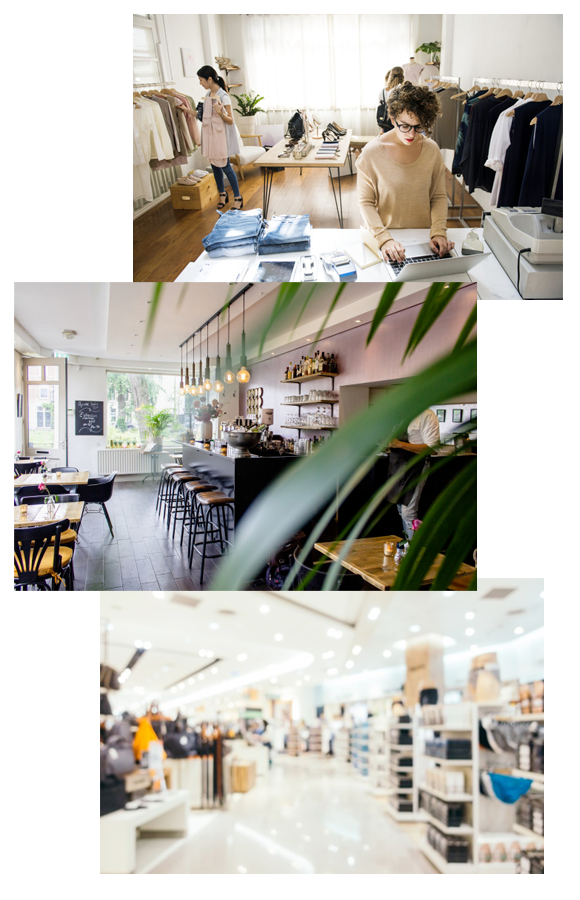 You may be tempted to handle minor interior demolition yourself, but we strongly recommend hiring a local professional to handle any demolition work.
Not only will they arrive with the equipment and manpower necessary to complete your project efficiently, but they're also licensed and insured to ensure job site safety.
A critical mistake during DIY retail interior demolition can lead to a range of issues that can be costly to fix.
We also recommend reaching out to three or more local contractors for quotes on your project to ensure you hire the right person for your project without overpaying.
Hometown helps make it easy to find contractors in your area, read customer reviews, and request quotes from as many contractors as you'd like.
---
---
Learn more: