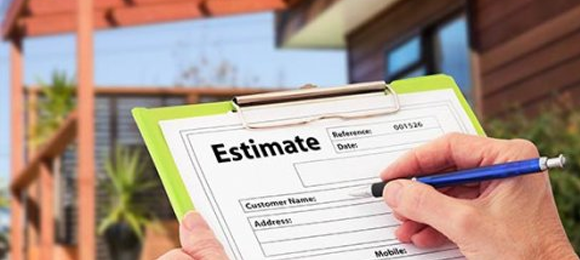 Updated December 5, 2023
Handling a home improvement project yourself can often save you some money, but that isn't always the case.
Sometimes, it truly is best left to the professionals.
We'll go over several project scenarios where hiring a contractor might save you more money than trying to complete the project yourself.
Jump to:
---
---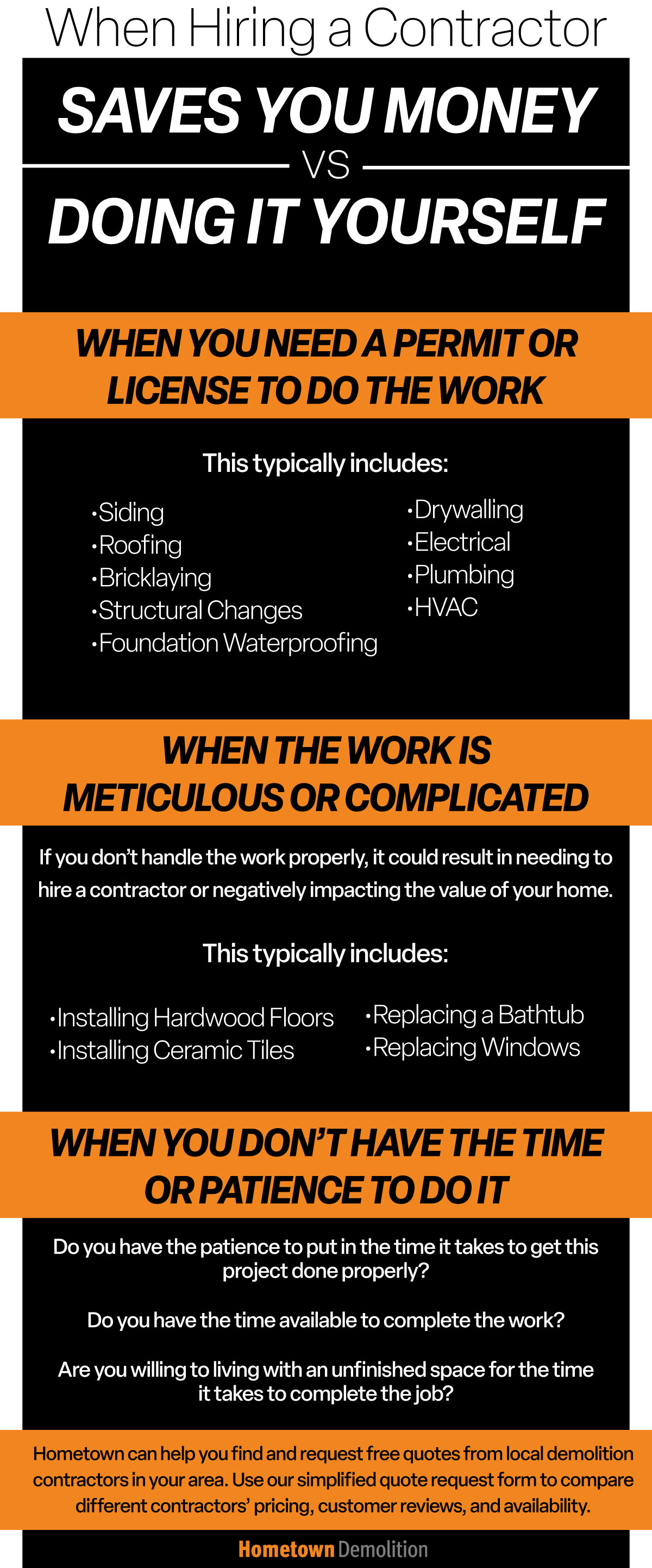 Needing a Permit or License to Do the Work
We advise hiring a professional for any project that requires a special permit, building code compliance, or license to do the work.
This most often includes projects like:
Drywalling
Structural changes
Electrical
Plumbing
HVAC
Roofing
Siding
Bricklaying
Foundation waterproofing
Permits and licensing requirements exist because there are rules to follow and standards that must be met.
If these jobs are not done properly, you put yourself and your home at serious risk.
If you are considering doing a project yourself, always ask your local municipality about any special requirements before starting. If a permit or license is needed, you'll know it's time to start looking for the right person for the job.
Keep reading:
Work is Meticulous or Complicated
Just because a project doesn't require a permit or license doesn't mean it isn't complicated. Some projects are harder than others, and making a mistake can compromise the end result.
This leads to either paying for a professional to come out and do the work or negatively impacting your home value rather than positively.
Complicated projects that are best left to the pros include:
Installing hardwood floors
Installing ceramic tile
Replacing a bathtub
Replacing windows
All of these projects can increase your home's value, but only if they're done properly.
Don't risk it; hire a professional to handle these jobs.
Learn more:
You Don't Have the Time or Patience to Do the Work
It's important to be honest with yourself about what you are truly willing and able to take on.
Do you have the patience to put in the time it takes to get this project done properly? Do you have the time available to complete the work?
Are you willing to live with an unfinished space for the time it takes to complete the job?
There is a YouTube video for everything, but that doesn't necessarily mean you should do it.
Make sure you don't bite off more than you can chew, because it not only postpones the inevitable, but it also ends up costing you more money.
Finding and hiring reputable demolition contractors has never been easier than with Hometown. We publish locally-owned and operated demolition companies across the country, making it easy to find services in your area with a simple zip code search.
Receive multiple quotes from different providers to compare pricing, customer reviews, and availability—all with a single quote request form.
Continue reading:
---