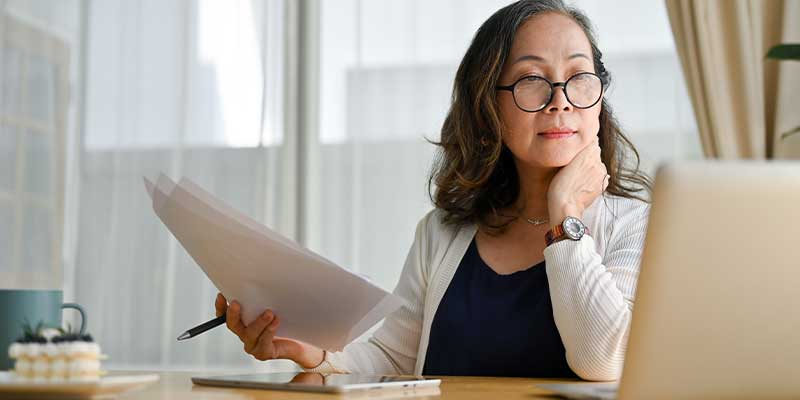 Updated March 4, 2023
Hiring a contractor can feel like an overwhelming process, but at Hometown, we're committed to making it easy.
Not only do we streamline the quote request process by making it easy to request up to three quotes from local contractors with the click of a button, but we also simplify the quote comparison process so you can hire the best company for your demolition project without stress or wasted time.
Ready to compare the quotes you've received?
In this guide, we'll explain how to contrast and compare the quotes you have, contractor red flags to look out for, and other important considerations.
What to Compare:
---
---

How Does Their Pricing Compare?
Arguably the biggest factor that affects who you hire is price.
However, not all contractors prepare and price their quotes the same way. Some may charge an hourly rate, some may charge a full-day's rate, and for small projects, they may charge based on project type.
Because of this, be sure you understand exactly how each job quote is broken down so you're able to have a full picture of the total cost of each contractor's quote.
A qualified and legitimate contractor will always be transparent and upfront about what they charge for labor (whether it's hourly, daily, or by project), materials, and permits.
At a bare minimum, each contractor's estimate should detail what type of labor rate they charge for the work, how long they estimate it will take them to complete the project, and the cost of materials they'll need.
If replacement materials are needed, like in the case of a pool replacement or driveway replacement, be sure all material cost information is outlined, not just shown as one lump sum (or included in a separate invoice altogether).
Most demolition projects call for a permit before work can start, too, which is usually a couple hundred dollars or more.
Make sure you understand permit costs and confirm whether or not it's included in the quotes you received.
When looking at each quote, ask yourself the following price-related questions:
How much do they estimate the project will cost?
Do they charge an hourly or daily rate? How much time do they estimate the project will take to complete?
What is the cost of materials and what are the materials?
Do they include permit fees in their quote?
Read on: How to Read and Make Sense of a Demolition Estimate
What Are Their Payment Schedules Like?
In addition to understanding how much the project will cost, it's also important to know the payment terms and payment schedule for the job.
When looking at each estimate, ask yourself the following payment schedule and terms questions:
What are their accepted forms of payment? Card or check? (We typically advise against paying with cash.) Online, in-person, over the phone?
What is the expected payment schedule? What is the expected payment schedule? (An upfront payment typically is 30-50% of the total estimate depending on the project size and complexity. If it's a fence replacement, 50% upfront is reasonable, but if it's a large remodeling project, they shouldn't request more than 30% upfront. Always pay as you go.)
Learn more: Why You Should Never Pay Your Contractor Upfront
Are They Licensed and Qualified?
When hiring a demolition or remodeling contractor, it's incredibly important to be sure you're hiring someone who is licensed and qualified to do the work.
In most states, contractors need a license to perform demolition and remodeling work.
If your state does require a license, always be sure you hire a contractor with the proper licensing.
A contractor should always list their license number on their quote sheets or contracts, and if they aren't willing to provide you with their's, be wary.
Never be afraid to ask a contractor for their license number, and be sure the contractor you hire is also insured and bonded.
You can double check your state's contractor licensing requirements to be sure you're hiring someone with the most basic qualifications.
When looking at each quote, ask yourself the following questions regarding licensing and qualifications:
Are they licensed? What is their license number?
What kind of insurance do they have?
Are they bonded?
How much experience do they have performing this type of work? Can they provide references or example photos?
Before signing any contract, be sure you understand everything it's saying. If you're unsure about something in your estimate, don't be afraid to ask for clarification from your contractor.

If a contractor is unwilling to explain their estimate or answer your questions, that is a red flag and a sign that you should find someone else to do business with.

Once you have a thorough understanding of each demolition quote you have, you'll then be able to make an informed decision of who to hire, sign the contract, and schedule your project start date.

Then, your project will proceed as discussed with your contractor. Once completed, you'll do a walkthrough of the final result, and the contractor will go on their way.
Keep reading:
---