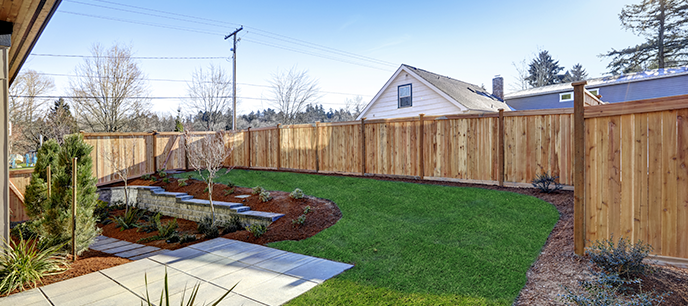 Updated August 31, 2021
So many people talk about the iconic Americana that is the "white picket fence."
Typically speaking, this is in reference to a wood fence, but vinyl fences are becoming quick competition for the classic wood picket fence we know and love.
Wood and vinyl fences are both great options for residential and commercial purposes, but depending on your specific needs and budget, one is likely a better choice than the other.
This guide will compare:
---
---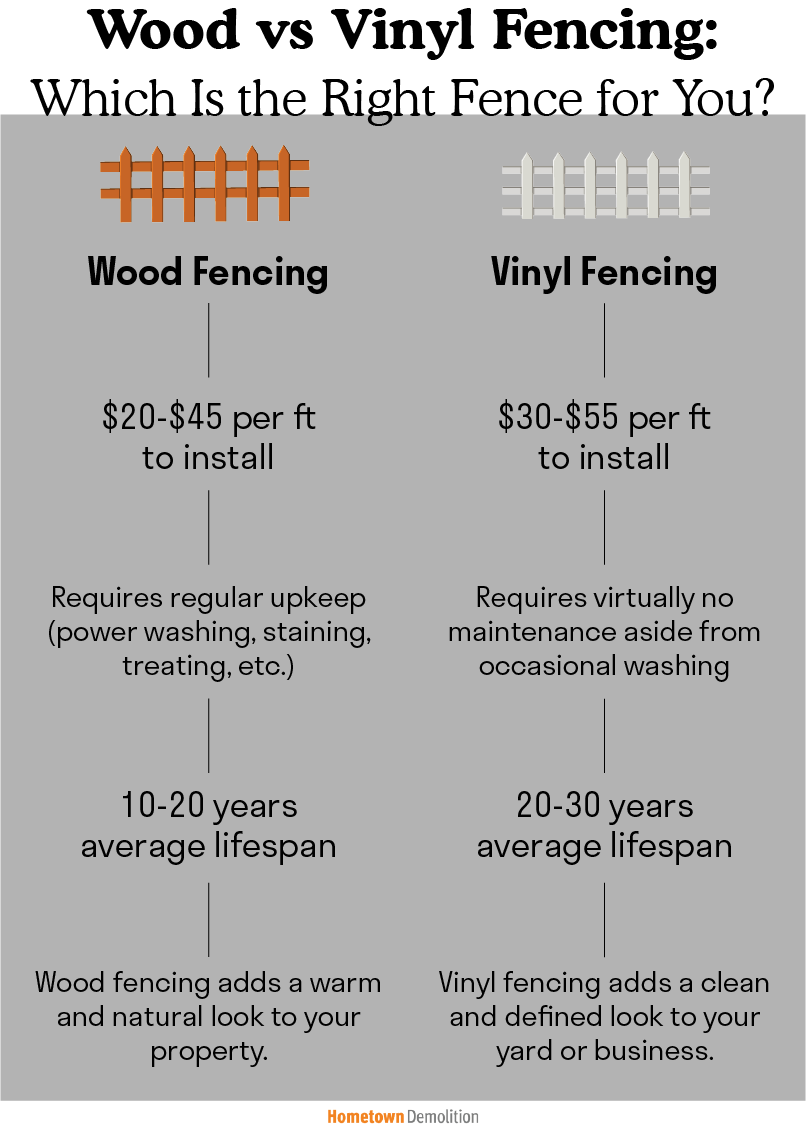 Average Fence Costs
Vinyl fencing is more expensive up front, but the maintenance that wood fencing requires tends to make it more expensive in the long run.
On average, vinyl fences cost $20-$25 per linear foot, while wood fencing costs $10-$15 per linear foot (not including labor).
It typically costs $10-$30 per linear foot for the labor to install a new fence.
Keep reading:
Maintenance Requirements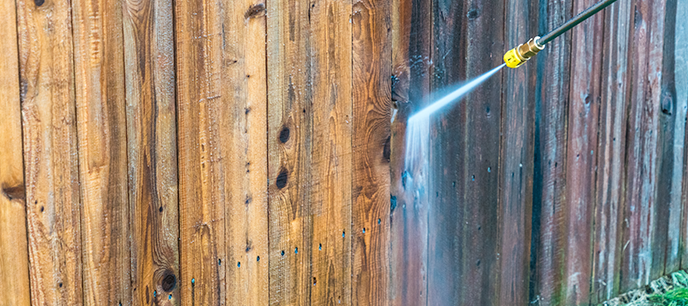 Being outdoors, fences can often require a certain level of maintenance to prolong their life.
Wood fences require routine maintenance, including power washing, staining, treating, replacing boards, etc.
Vinyl, on the other hand, is virtually maintenance-free outside of the occasional cleaning to minimize staining.
Unlike wood fences, vinyl fencing won't warp or fade, so maintenance is stress-free.
Typically, a vinyl fence only requires being hosed off periodically to stay looking the way it did the day it was installed.
Wood can be given a makeover.
As previously mentioned, wood often requires being stained or treated in some way to protect it from the elements.
While this can be a time-consuming process, it also gives you the opportunity to change the appearance of your wood fence if you desire.
Wood can be stained and painted, but vinyl cannot.
Repairing wood is easier.
Though vinyl is easy to maintain, it's not quite as easy to repair as wood fencing.
Vinyl is extremely durable, but when it becomes damaged or broken, whether by extreme weather or a backyard accident, it requires more effort to repair properly.
Oftentimes, you can repair small holes or cracks with a DIY vinyl fence repair kit, but more extensive damage will require reaching out to a fencing professional.
Wood is prone to warping, rotting, or weakening over time, but it is relatively easy to replace broken or rotten pieces and make it look seamless.
---
---
Typical Fence Lifespan
Vinyl fencing not only requires less maintenance than wood fencing, but it also typically outlasts wood as well.
Wood is prone to rot and degradation over time but can warp as quickly as a month after installation in the right environment.
Generally speaking, fence experts estimate that wood fences last 10 to 20 years.
Vinyl fences, on the other hand, are estimated to last 20-30 years.
Keep reading: Do Fences Increase a Home's Property Value?
Curb Appeal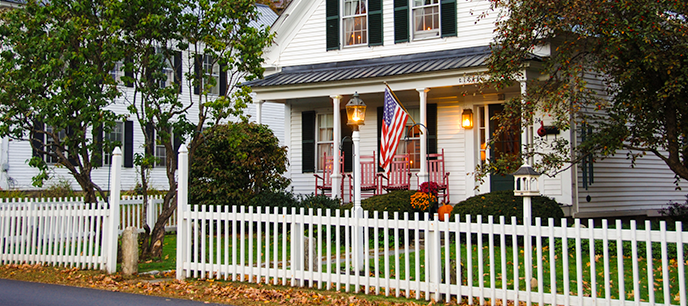 In terms of traditional look and feel, you can't beat wood fencing.
Wood adds an organic warmth to any property and is available in a seemingly endless array of looks and styles, from simple and standard to elaborate and decorative.
Vinyl is traditionally white and smooth in appearance, but in recent years, more options have been made available.
Today, vinyl fencing even comes in faux wood and faux stone looks.
---
---
Learn more: