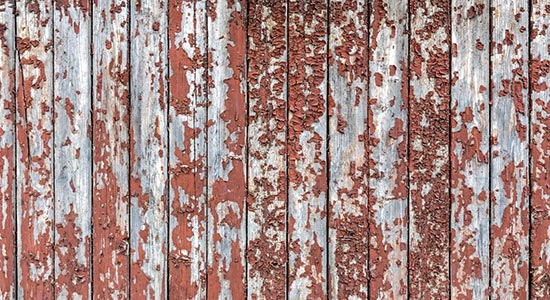 Updated July 18, 2021
A solid, visually pleasing fence can boost your home's curb appeal, increase the value of your home, and increase your neighbor's property value, too.
If a good fence makes a good neighbor, then does a bad fence make a bad neighbor?
We tend to think so!
While fences tend to last quite a long time, they will need to be replaced at some point.
Learn the signs of a failing fence and when to replace it.
1. Wood is splintering.
If your fence is painful to the touch due to splinters or protruding nails, it definitely is in need of some work. Replacement is a viable long-term solution.
Learn more: How Much Does It Cost to Replace a Wood Fence?
2. There's lots of rust.
Iron can rust and become weak over time.
If there is widespread or severe rust on your fence, you likely will want to replace it.
However, minimal rust can be removed using rust removing and preventing products and scrubbing.
3. It's heaving and bending.
A warped fence indicates that the fence is deteriorating, i.e. falling apart.
The ground (and footings) can shift, nails can loosen, and wood can rot from inside-out.
If your fence is no longer straight, you need a new fence.
4. Parts are missing.
If fence panels are falling out or entire sections are falling over, you will likely want to replace the entire fence.
5. It's changed colors.
As any material ages, it loses its strength and aesthetics.
If your wood fence used to be bright and has since turned a dull gray color, or if it has turned patchy or rusty, it may be time for a replacement.
---
---
We hope that this guide will help you spot the warning signs of a failing fence before it completely fails you.
Repairing or replacing a fence gives you opportunities to switch up the style, materials, and even location. Depending on where property lines fall, you could add a few inches to a foot or more to your yard by moving some posts.
However, if you need help deciding what's best for your fence, reach out to a local professional for advice and to get a free quote!
Learn more about fence removal & replacement: