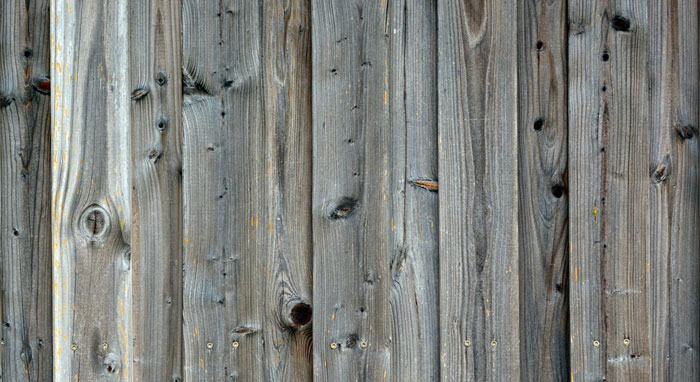 Updated June 2, 2023
The privacy of a fenced-in backyard can add value to your home. Private backyards are a great place to entertain company and give your property added security.
However, when wood fences get old and worn, it becomes an eyesore and even a safety hazard.
So when it comes time to replace a wood fence, how much does it cost?
We'll discuss the various factors and costs to consider when replacing your wood fence.
---
Why do wood fences go bad?
There are a number of reasons wood fences go bad and need to be replaced.
Nails
If basic metal nails were used, sometimes the nails will rust and break away from the fence. This leads to black runs in the wood and a less secure hold. (See image below.)
Another common mistake is not using ring shank nails. A ring shank nail prevents nails from backing out of the wood as the fence shifts. Using a simple metal nail will run the risk of the nail coming out over time.
If a ring shank galvanized or aluminum nail is used, they will not rust or back out, holding the wood in place as securely as possible for as long as possible.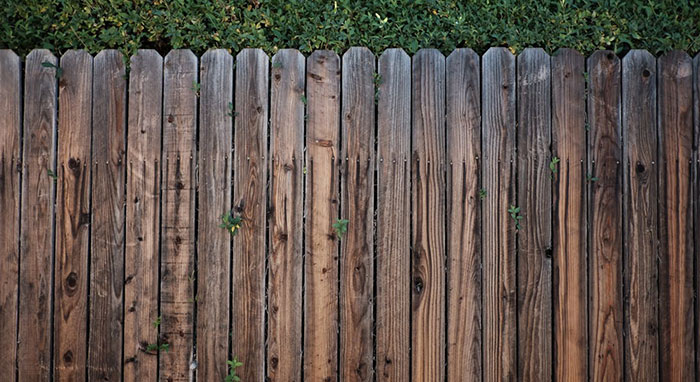 Wood
There are a number of issues that can arise with the wood of a wood fence because it is a natural, porous material.
Warping is a common issue wood fences face. It happens when parts of a wood board experience changes in moisture content, like when one part of the board dries faster than the other. The part that dries faster will shrink faster, too, which leads to warping.
Cedar, redwood, and fir are types of wood that are naturally resistant to warping, but there are ways of preventing warping in other types of wood, too.
For starters, be sure you choose a wood that is dried and cured properly.
Secondly, sealing the ends of wood will prevent warping by limiting the speed moisture can leave the wood.
Another way to prevent wood warping is by staining and painting the fence. This will act as a protective layer against moisture absorption.
If you didn't follow these preventative measures, then that's likely the cause of your wood fence going bad. The good news is, fences can be replaced, and it's easy to prevent your new fence from going bad for years to come.


---
How much does it cost to replace a wood fence?
On average, homeowners pay $1,500 - $3,500 to replace their wood fence.
However, a wood fence replacement can cost as little as $900 or as much as $6,000+
Cost factors include:


Fence length
Fence height
Fence design
Materials used
Who you hire
---
Learn more: Do Fences Increase a Home's Property Value?
---
Wood Fence Material Cost per Foot
You can expect to pay $8 to $16 per foot for the wood materials used to build a fence.
The biggest factor affecting price will be the type of wood used.
If you work with a professional, he/she will typically provide the materials. This can save you a bit of money on the materials, as pros can sometimes purchase materials at a discount.
The most common types of wood used for fence builds include pine, redwood, cedar, cypress, and spruce. You can stain or paint your fence to achieve whatever aesthetic you choose.
| Wood Type | Price per 6-foot Tall Picket |
| --- | --- |
| Pine | $1 - $5 |
| Cedar | $2 - $3 |
| Cypress | $1 - $3 |
| Red Cedar | $6 - $8 |
| Redwood | $8 - $10 |
| Spruce | $5 - $8 |
| Composite | $6 - $10 |
| White Oak | $5 - $10 |
---
---
Average Cost to Install a Wood Fence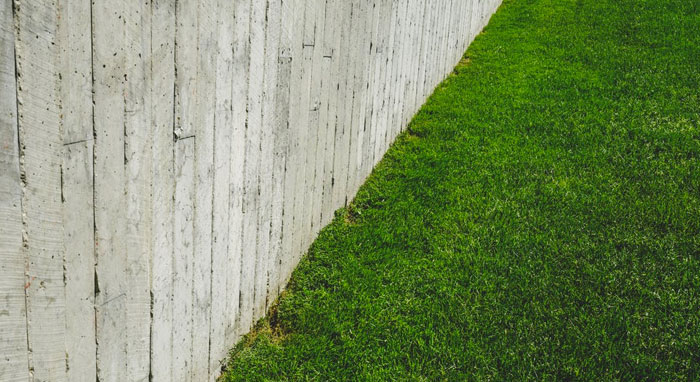 No matter which type of wood you choose, the cost of labor when installing a new fence will cost roughly $30 - $50 per hour.
Fence Type
Price to Install per sq. ft.

(including materials)
Privacy Fence
$15 - $50
Picket Fence
$10 - $75
Split Rail

(2, 3, or 4 rails)
$10 - $25
Labor rates will depend on:


Type of fence you are installing
Fence design
Site's accessibility
Slope of the site
Where you live
---
Wood Fence Disposal Costs
When replacing a wood fence, the old fence has to go somewhere.
Removing and disposing of your existing wood fence can cost $2 - $5 per foot.
In some cases, you may be able to mitigate some of the costs my removing and disposing of the old fence yourself. You almost always can recycle or give away the wood for free. Sometimes, you can even sell it.
Keep reading:
---
Wood Fence Costs vs. Vinyl, Chain Link, and Metal Fence Costs
Wood fences typically cost more to install than chain link or wrought iron fences, but they cost less to install than vinyl/PVC or aluminum fences.
| Type | Average Installation Cost |
| --- | --- |
| Wood | $1,700 - $3,900 |
| Chain Link | $1,000 - $2,800 |
| Aluminum/Steel | $2,000 - $5,050 |
| Wrought Iron | $1,300 - $4,225 |
| Vinyl or PVC | $2,000 - $4,950 |
---
Hiring a Wood Fence Replacement Professional
Replacing a wood fence is a more difficult and demanding project than people might realize. It requires a variety of skill sets and equipment and isn't a job for the average homeowner.
Hiring a professional to remove and replace your fence can save you lots of time (and money) in the long run.
---