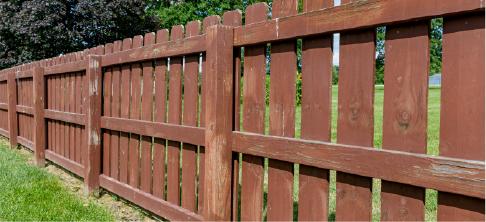 Updated April 22, 2022
Ready to say goodbye to your old fence?
We get it.
Removing an unsightly fence can increase your property value, but replacing it with a newer, nicer version does even more for your home's value.
If you like to handle projects around the house yourself, you're likely considering whether or not you can remove your fence (and potentially replace it) yourself.
For those who are physically strong enough, have the free time, and a helper or two to step in when needed, DIY fence removal and replacement is possible but it isn't recommended.
Though it may be more expensive upfront to hire a professional, ensuring the project is done properly and the fence looks clean and professionally done is important.
A fence professional has the experience and knowledge to complete the project properly and quickly, which saves you money in the longrun.
You won't have to worry about having to redo anything or pay to have things fixed.
A contractor also has the ability to buy fencing materials in bulk, meaning you'll get high quality materials at a lower cost.
If you don't do a good job with the fence removal or replacement, it could do more damage to your home's value than good.
At Hometown, we recommend leaving the hard work to a professional and finding a fence removal contractor who can get the job done accurately, efficiently, and for a fair price.
We make it easy to find fence removal contractors in your area, read customer reviews, and easily request quotes from multiple contractors to ensure you get great services for a fair price.
---
---
Keep reading: