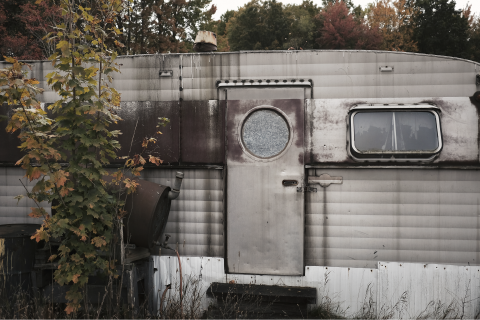 Updated January 6, 2022
Do you have a mobile home on a lot you're considering buying?
Do you have a mobile home that's become an eyesore on your property that you'd like to get rid of?
If you're considering buying a lot with an old mobile home on it, you'll likely want the offer you make to account for how much it will cost you to clear the lot to your preferred state.
With that being said, let's consider the various options available and whether or not you should sell your unwanted mobile home or have it demolished and hauled away.
The options we'll discuss:
---
---
Sell or Give Away
If the mobile home is habitable and able to be relocated, you could try selling it or giving it away to someone who could use it.
In most states, you need a permit to move a trailer home, and you won't be able to get a permit to do so if the home is old and in poor condition.
In order to be relocated to someone else's lot, your mobile home will need to meet certain construction requirements.
If your home is able to be relocated, you might be able to find a person or park owner willing to pay to have the structure moved off your lot.
If your mobile home is in really good shape, you may be able to sell it and relocate it, but in most cases, your best bet is to just give it away.
Some of the most common ways to give away your mobile home include:
Reaching out to mobile home park owners in your area
Posting the mobile home on Craigslist and Facebook Marketplace
Reach out to local fire departments to see if they could use the structure for a fire exercise
If you're unable to get rid of your mobile home this way, we recommend having the mobile home demolished and hauled away.
Demolish or Remove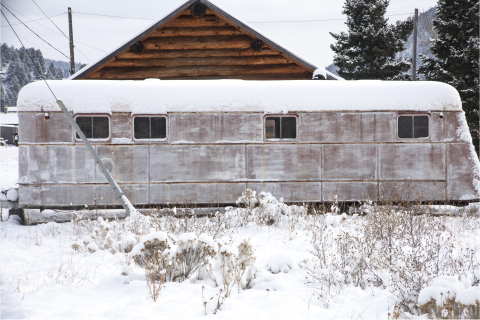 When a mobile home is not in good enough shape to be moved, demolition is a fast and easy option.
Within a matter of a couple hours, your mobile home can be torn down and hauled away by professionals for $3,000-$7,000 on average.
With that said, the cost to tear down your mobile home will depend on:
Size of the home
Location and accessibility of the home
Contents within the home
Foundation removal/disposal
Who you hire
To ensure you get the best price for great mobile home removal services, reach out to multiple mobile home demolition contractors.
Hometown makes it easy to find mobile home removal contractors in your area, request free quotes from as many as you'd like, read customer reviews, and more.
---
---
Keep reading: