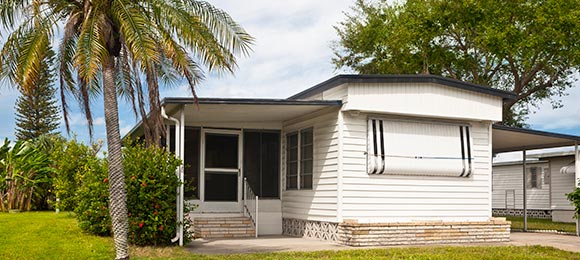 Updated January 24, 2023
It's not uncommon for a buyer to purchase land property on which a mobile home (or other unwanted structure) sits, or for a mobile home to sit unused and uncared for on a piece of land that would be better off without it.
Typically, the buyer or owner wants these structures demolished and removed, but the process for doing so may vary from one situation to the next.
Keep reading to find out how to go about getting a mobile home demolished.
Jump to:
---
---
If You Don't Have the Title...
Generally speaking, the sellers of these properties are banks that took them over when they were foreclosed.
In these cases, the seller (i.e., the bank) oftentimes is unwilling to help obtain the title for the structure if they don't already have it.
If the bank owns the property and was listed as the lien holder on the title, then you should be able to get a duplicate title from your local Department of Motor Vehicles (DMV).
Once you have the title, you can continue to the next steps.
If You Do Have the Title...
If you own a property that has an old mobile home sitting on it, you have the title, and you'd like it demolished and removed, you likely need to get a permit from your local government office first.
In nearly every zoned township in the country, you will need a permit to demolish a mobile home.
These permits typically require a fee, averaging $100-$350 in most cases.
When reaching out to contractors to get multiple quotes for your project, be sure to ask about the permitting process and whether or not they will pull the permit for you.
---
Keep reading:
---
Choose the Right Contractor to Remove Your Mobile Home
We can't overstate the importance of hiring the right contractor for the job.
This means hiring someone who is...
Experienced doing mobile home demolition work.
Insured to provide mobile home demolition work.
Available to get the demolition done when you need it.
Willing to answer your questions.
Fairly priced.
Hiring an uninsured contractor is dangerous, as you could be the one slammed with the bill if an accident occurs.
Hometown helps make it easy to find the right contractor for your mobile home removal. Learn about local companies, read verified reviews, and request quotes from multiple contractors, all in one place.
---
---
Learn more about hiring the ideal contractor: