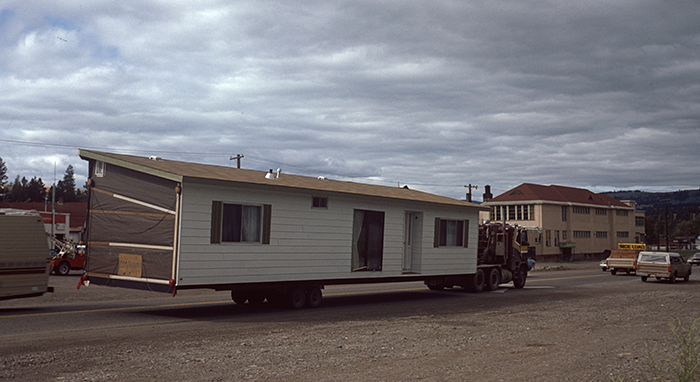 Updated September 1, 2022
Interested in learning more about what is involved with relocating a mobile home? Read this guide to understand how it's done.
In this mobile home relocation guide, we'll discuss:
First and foremost, determine the value of your home.
In addition to understanding the value of your mobile home, here are the main things to consider before relocating your mobile home…
Cost of Moving a Mobile Home
The cost to relocate your mobile home will depend on…
The distance and complexity of the move
The weight and size of the mobile home
The age and condition of the mobile home
Type of foundation under the structure
Moving a single-section mobile home a relatively short distance will cost roughly $3,000-$6,000. If your mobile home is large or has two or more sections, it could cost $12,000 or more.
Oftentimes, sections need to be moved separately, but this will depend on the home's stability and size, as well as the distance and complexity of the move.
If your mobile home is old or needs repair before relocation, costs will be higher.
Additional costs that will need to be factored in—in addition to the physical move—include the costs of any permits needed for the relocation.
On average, permits cost anywhere from $20-$100.
Moving your mobile home will not only cost money, but it will cost a great deal of time and energy as well. To get an estimate for your specific mobile home relocation, reach out to a moving business near you.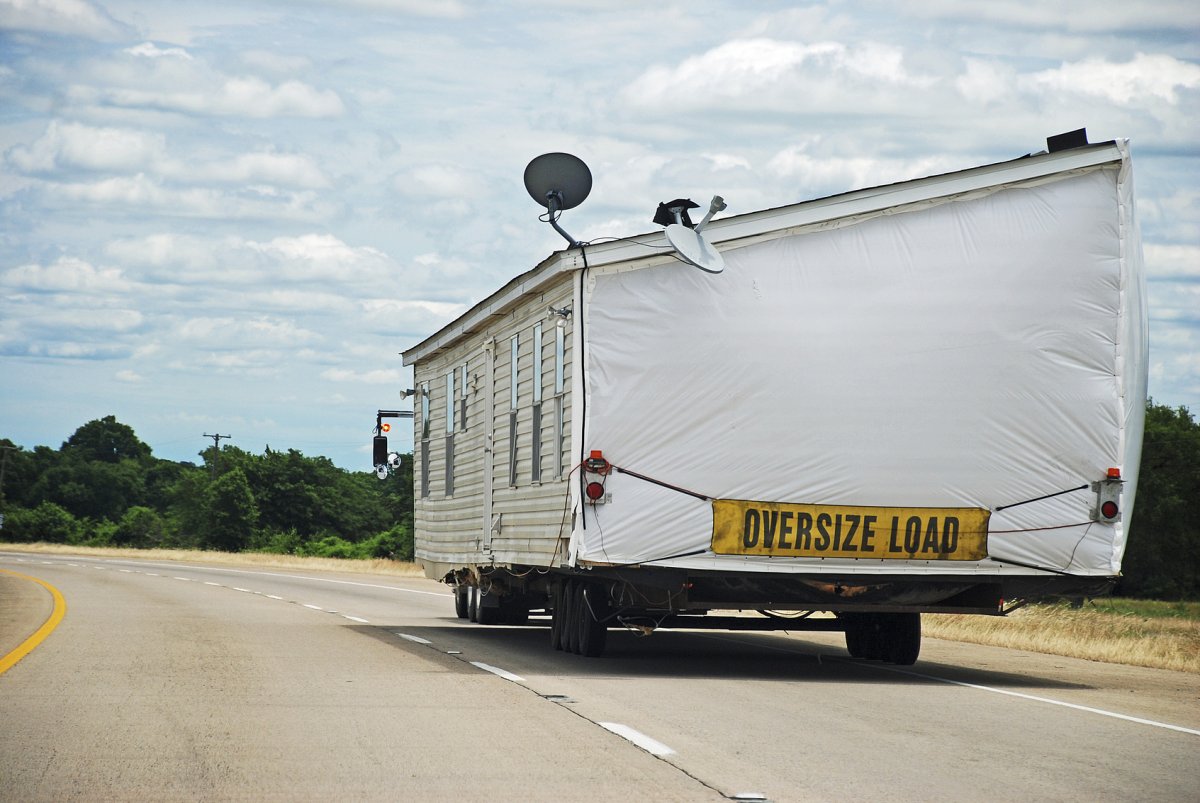 How to Relocate a Mobile Home
Relocating a mobile home involves much more than simply hitching it onto a trailer truck and driving it to its new location.
There are several factors to take into account when it comes to relocating a mobile home, and you'll want to carefully consider them all before deciding whether or not moving your mobile home is the right choice for you.
Before the home can be moved, it must be prepped.
This involves removing or securing anything in the home that could move around or break during the move.
Next, the moving company will disconnect plumbing and other utilities.
Then, if necessary, they will disconnect the home at the marriage line and get it prepped and ready to hit the road.
During the physical transportation process, there is often a vehicle used to escort the "wide load" and a vehicle to follow up behind it.
Once at the new destination, the home is reassembled, utilities are connected, and you can breathe a sigh of relief.
Because this process involves so much effort and cost, mobile home parks generally discourage, or do not allow, home removal from the park.


Who to Hire to Move Your Mobile Home
Moving a mobile home requires a professional who specializes in that type of job.
And while it may be tempting to be strictly price-conscious, you should do your due diligence when looking into a company's background.
Read customer reviews, check with the Better Business Bureau, and be sure that the company is licensed and insured to perform the relocation of a large home.
Be sure to ask the mover about the coverage they carry prior to your agreement.
Get multiple quotes from contractors to be sure you find the best person for the best price.
Be sure to look carefully at
what is actually included in your estimate
, and clarify everything with your mover. What is included in the price? Who will be responsible for preparing the home? Who will be responsible for cleaning up the old lot?
Pros & Cons of Relocating Your Mobile Home
Before making your decision, consider the pros and cons of moving your mobile home...
Advantages
You can keep your current home while moving to a better location.
Disadvantages
Costs can escalate quickly.
Things can go wrong during the move.
The home may need costly repairs upon arrival.
It is a complicated process.
Alternative Options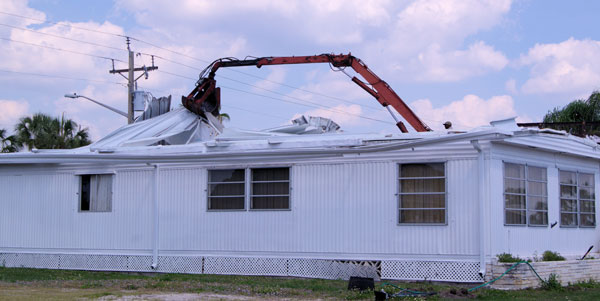 Because of the complications and costs involved with relocating a mobile home, we strongly advise considering all your options first.
If you are looking to move, you could…
Sell your current home and buy a new one in your preferred location.
Deconstruct your current mobile home, salvaging as many materials as possible for profit, and sell the land.
Demolish your current mobile home and sell the land.
---
---
Keep reading: