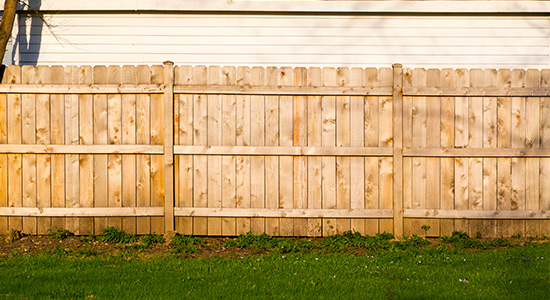 Updated March 30, 2023
A new fence can offer the security, privacy, and curb appeal you're looking for.
But where do you begin? If you're like most homeowners, you know you want to replace your fence but you're not quite sure of the steps involved or how much it will cost.
We're here to help.
In this guide, we'll cover:
---
---
How It's Done
The first step is to start looking for contractors in your area that can do the job. You'll want to get quotes from three or more. Each contractor will come out and take the measurements for your fence and assess the property for pertinent information that might affect costs.
Then, they will provide a quote for the work. (It's a good idea to ask for a by-line quote showing how much it costs for removal and disposal, install materials, labor, permits, etc. This will allow you to compare contractors' pricing as well as their transparency.)
Read all the information in the quote, including the fine print, before signing anything. Once you've compared and contrasted quotes, choose the company you'd like to work with. Once you've signed the contract, you generally need to wait for the company to get the materials, permit, and a forecast of cooperative weather before scheduling. Next, the replacement is scheduled and a portion of the payment is paid upfront.
We recommend that you do not agree to pay for more than 50% of the fence replacement cost upfront.
The contractor will arrive and get to work removing the old fence on the scheduled date and time. Next, the contractor will measure out the location of the new fence. Once the location of the new fence has been double and triple checked, the holes for the new fence posts can be dug. From there, the concrete is mixed and poured into the holes, followed by placing the posts directly into the concrete at a 90-degree angle. Once all the posts are installed, the fence panels and gates can be installed. Any gate drop-rods are drilled into the ground as needed to allow for secure gate closure. Once the work is done, you're invoiced, the final payment is made, and you're now the official owner of a brand new, beautiful fence!
How Long It Takes to Install a Fence
On average, a professional fence contractor can install 100 linear feet of wood privacy fencing in 15 hours, meaning you could have a new fence in less than 2 days' time. However, there are additional hours required to obtain materials and any permits that are required, as well as a couple hours to tear down the old one.
---
---
How Much Fence Replacement Costs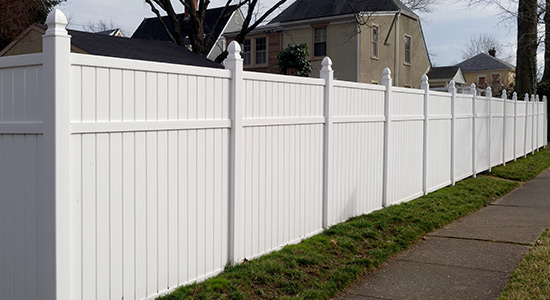 The average cost to replace a fence is roughly $15-$40 per linear foot.
The cost to remove your old fence and install a new one will depend on the length and height of the fences, the number of posts needed for the new one, and the fencing materials you choose.
Fence Removal Cost
This should be included in your fence replacement cost, but fence removal costs $600-$3,500 on average. This cost includes labor and disposal of materials, so if your fence is large or made of heavy material that can't be recycled, you can expect to pay more.
Fence Installation Cost
On average, fence installation costs $1,500-$8,000. These costs depend on the type of fencing materials being used. For example, a privacy fence costs roughly $2,000-$5,000 to install, more or less depending on whether it's vinyl or wood, where you live, how accessible the land is, etc.
Pressure-treated pine wood is the most cost-efficient fence material to install at an average of $15-$20 per linear foot, including materials and installation. Chain-link fences are not far behind, costing as little as $18-$22 per linear foot installed.
Finding the Right Fence Replacement Contractor
As mentioned previously, we recommend that you get quotes from at least three contractors. This not only allows you to be sure you're not overpaying, but it also ensures you're hiring the best person (i.e. the most qualified, responsive, and willing to answer questions) for the job.
---
---
Keep reading to learn more: