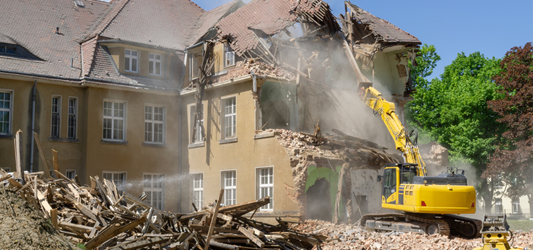 Updated September 14, 2023
If you're considering demolishing a house, then cost is likely a major concern you're having.
House demolition costs between $4,000 and $14,000 on average, including demolition debris disposal.
In other words, house demolition typically costs $5-$15 per square foot.
Your exact house demolition price could be more or less than this average depending on your specific project.
Factors That Influence House Demolition Costs:
Size of the home
Materials used to build the home
Whether hazardous materials are present
Whether or not the foundation needs to be demolished as well
Where the home is located (and the cost of living)
Who you hire to do the job
The best way to ensure you get great house demolition services for a fair price by using Hometown.
We can help you find local house demolition contractors, read customer reviews, and request quotes from as many companies as you'd like.
We make it easy for you to get great demolition or remodeling services for a great price.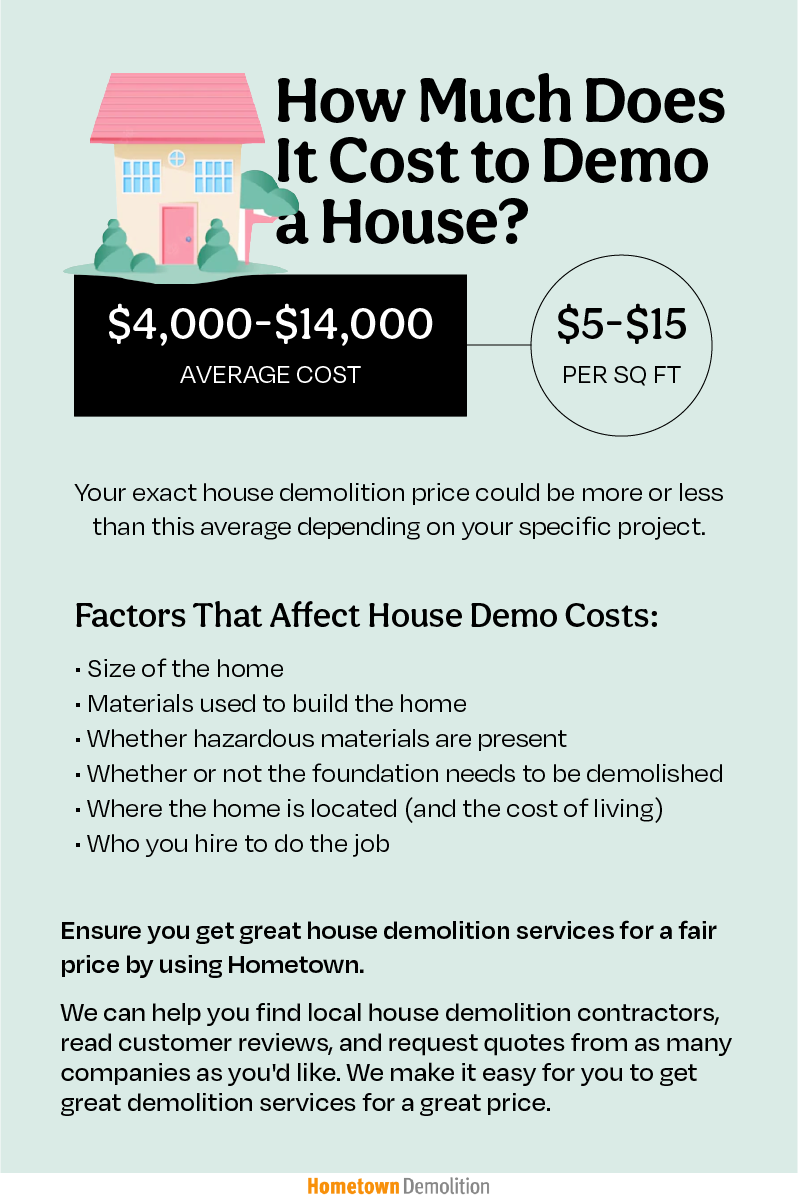 ---
---
Keep reading: