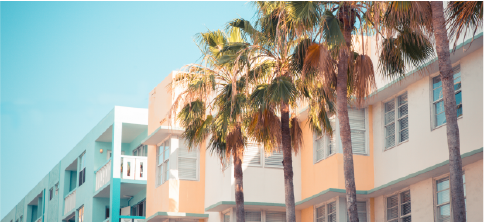 Updated April 15, 2022
If you own an apartment or condo that needs to be slightly updated or completely remodeled, look no further.
Remodeling a condo or apartment and remodeling a stand-alone home have different processes, limitations, and strategies for achieving your desired look.
Before beginning this type of project—or before purchasing the apartment or condo in general—it's important to consider a wide range of factors.
Our guide to apartment and condo remodels will discuss:
---
---

Understand Your Condo or Apartment's Rules First
Before planning a remodel of your apartment or condo, make sure you understand all the rules your condo/apartment board has.
Your board may have policies in place regarding:
Permitting/approval to do begin any form of work
Materials you can use
Cosmetic decisions
The days and times that remodel work can take place
When materials may be brought into the building
Which elevator can be used
Don't forget to do this step, as failing to do so can result in a lot of stress and headaches later.
All of these policies are designed to keep all neighbors and the surrounding apartment/condo community happy.
However, these policies can slow down the remodeling process, so give yourself a padded timeline for completion.
Discuss your potential project and an estimated timeline with one or more board members as well as your contractor. (We recommend adding two months or more to your predicted timeline to accommodate any potential setbacks or delays.)
Decide Who the Renovation Is For
Once you understand what is and isn't allowed by your condo or apartment's board, it's time to determine if your renovation will be catered to your style explicitly or if it will be designed to make it appeal to potential homebuyers in the future as well.
In most cases, it's possible to achieve a certain degree of both, but your goal for the remodel will affect your design choices.
Consider the following...
Do you anticipate selling your apartment or condo in the next 5 years or so?
Do you plan on using the home as a rental property in the future?
Your answers to these questions will determine how you spend your money, the materials and colors you pick, etc.
Keep reading:
Set Your Remodel Budget
When starting a remodel project, it's important to know your limitations and what you can and can't afford.
Once you know what you can afford to pay, you can then determine which things to spend more or less money on to achieve your desired look while staying within your budget.
Change Your Perspective Not Your Plumbing
What we mean by this is that you may not be able to change your kitchen layout, move your toilet, or install a second sink in your bathroom, but you can adjust the way the eye sees your space.
For example, choose colors and finishes wisely. If you want an item or area to blend in, then choose a color or finish that helps with that. If you want an item to stand out and draw your attention, choose bolder colors and finishes.
Doing so can completely change the look and feel of your apartment or condo without any major plumbing or electrical work.
Find out more:
Remain as Flexible as Possible
Apartments and condos often have physical limitations in themselves, like large columns or angled walls, so you will likely be limited in the exact changes you can make.
Coming into an apartment or condo renovation project with too many specific decisions made in advance can lead to disappointment.
Some things you prioritized at the start of the project may end up not being as important as you think once you find out the work and money, or other compromises, it would take to make it happen.
Being flexible with some of these details can save you a lot of money in some cases.
Read on:
Hire Someone Who's Qualified to Do the Work
Ideally, we recommend you meet with 2-3 remodeling contractors or more to get their feedback about your project, gauge their knowledge and customer service, and ensure you're paying a fair price for quality work.
Hometown makes it easy to browse local renovation and interior demolition contractors near you.
Easily find remodeling contractors near you, read their customer reviews, and request quotes from them so you can easily compare services and pricing.
Once you reach out to contractors you're interested in getting a quote from, they'll reach out to you to schedule an on-site assessment before providing an estimate.
Once the contractor knows your project's general needs, design goals, and the limitations they have to work within (budget-wise and rules enforced by your board), they'll be able to provide an estimate for your project, typically via email.
Once you get more than one quote for your remodel project and you are confident you're making the right contractor decision, reach out to schedule your project and they'll get to work on the next phase.
---
---
Learn more: