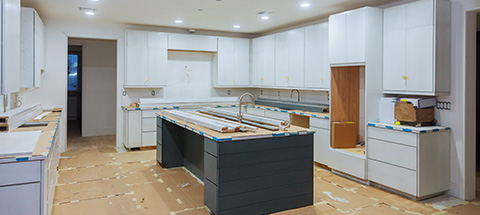 Updated December 2, 2021
If you're tackling a demolition or remodeling project of any type, you may not realize that junk removal companies can be a great asset in getting the job done as efficiently as possible.
Junk removal companies offer eco-friendly appliance removal, debris cleanups, and other forms of junk removal that come up during residential or commercial projects.
This guide will discuss:
If you're hoping to streamline your project and keep a clean, safe work site, then we strongly recommend considering junk removal services to assist in getting it done.
---
---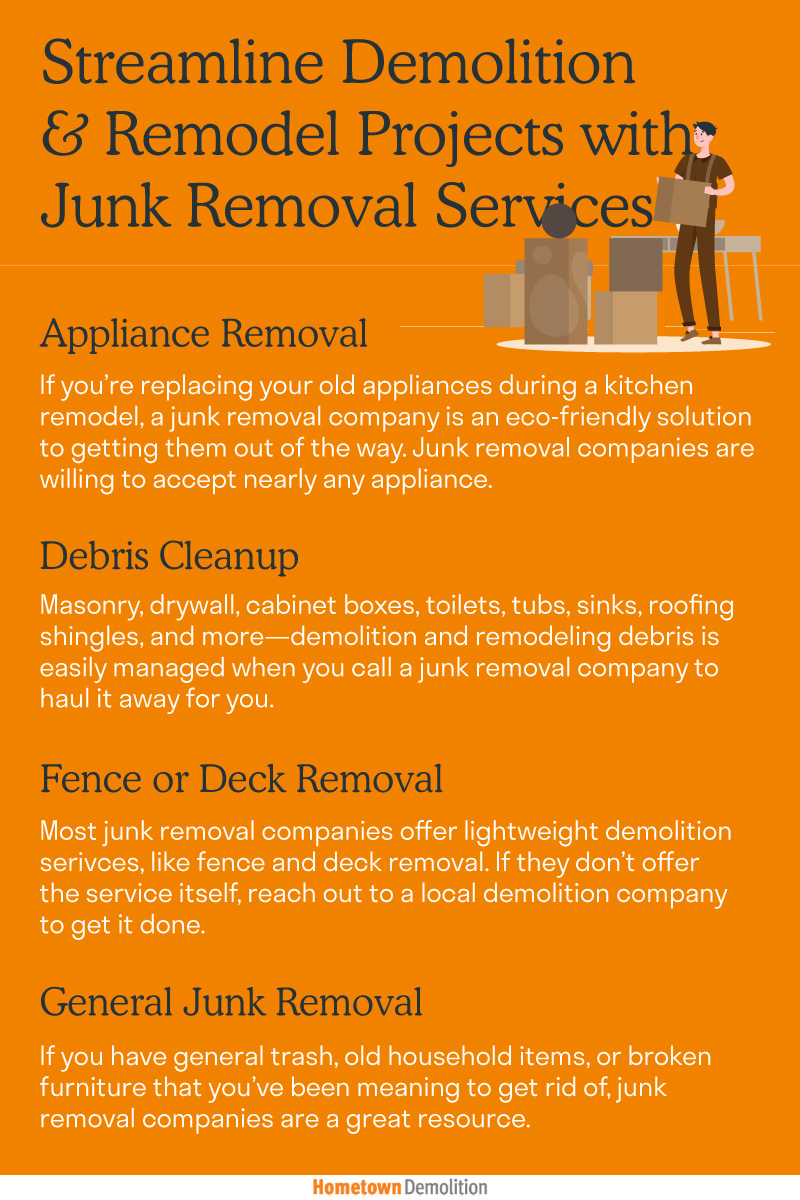 Appliance Removal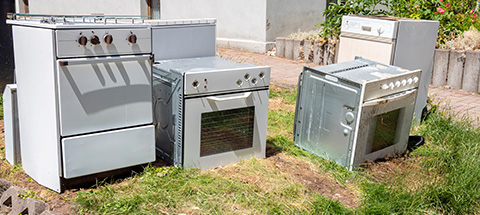 During kitchen remodels, old appliances tend to be replaced by newer models.
Make space for your new refrigerator, television, or washing machine by getting rid of the old appliance with our easy and eco-friendly services.
Junk removal services offer a stress-free solution to old appliance removal.
Once you've disconnected your appliance(s) from gas, electrical, or water lines, the junk removal company can come and haul it away.
Luckily, most junk removal companies prioritize donating and recycling items over taking items to the landfill.
Typically, once your old appliance is removed, the junk removal crew will then decide whether it can be donated or recycled.
Commonly Accepted Appliances:
Dishwashers
Freezers
Microwaves
Refrigerators
Stoves
Washers and dryers
We advise reaching out to multiple providers for junk removal quotes to ensure you pay a fair price for your appliance removal. Ask the companies you speak to if they will recycle or donate your appliances properly to keep them out of landfills.
---
---
Remodeling Debris Cleanup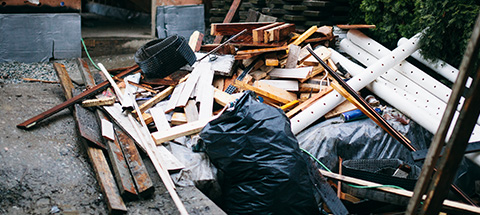 Renovations are messy jobs, and when you're trying to stay on-schedule, managing the debris can fall to the wayside.
Unfortunately, this leads to a messy worksite, which can be unsafe.
Instead, turn to a junk removal company to pick up the slack and manage the dirty work while you focus on more important matters.
Masonry, drywall, cabinet boxes, toilets, sinks, tubs, roofing shingles, and everything in between are all things that a majority of junk removal companies can haul away for you.
If you have a big project that will take weeks or even months to complete, then renting a dumpster may be the more efficient route to take.
Just like with junk removal, we recommend getting multiple dumpster rental quotes before choosing who to rent from.
Find out more:
---
---
Fence or Deck Removal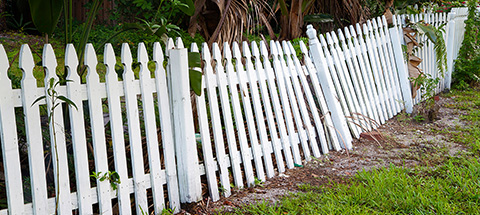 Junk removal companies can also handle fence removal and deck removal.
Most companies can handle light demolition work like this, but not all, so be sure to ask.
If they do not offer the service itself, reach out to local demolition contractors that provide this service.
Learn more:
---
General Junk Removal
General junk is the bread and butter of junk removal companies, and they can haul away nearly anything.
If you have general trash, old household items, or broken furniture you've been needing to get rid of, junk removal companies are a great resource.
Remodels oftentimes come with furniture swaps, deep cleaning, and organizing, which inevitably leads to quite a bit of junk looking for a new home.
Junk removal companies oftentimes go through items to keep any that can be donated or recycled out of the landfill.
---
---
Keep reading: