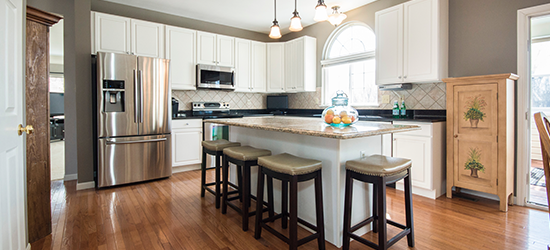 Updated July 20, 2021
You can make the most basic improvements to your home to add almost-instant value.
Even a DIY beginner can make their home look and feel more valuable.
However, always hire a professional if you get in over your head.
Whether you just bought a home that could use some work, or the home you've had for years is looking a little worse for wear—perhaps you're interested in selling in the near future—whatever the reason: There are several home improvement projects that most DIY beginners can handle themselves.
Here are 8 projects that homeowners with nearly any budget and skill level will be able to do...
1. Get Organized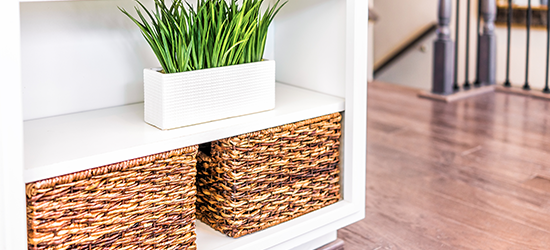 Certain areas of the home tend to accumulate more clutter than others, like the basement, attic, garage, and closets.
Of course, not everybody has a garage, basement, or an attic, but certainly, we all have clutter somewhere or another in our home, whether it's a certain room or just a drawer.
Organizing your entire home is another project that has the ability to convert the space for little to no money at all—and almost anyone can do it.
Start by getting rid of all the things you no longer use or need, and then re-organize what's left.
The organization solution you choose for each space should ideally tailor to what it needs to accommodate.
Whatever organization system you choose, it should be easy to use and easy to stick to longterm.
If you're overwhelmed at the thought of getting rid of all your junk and organizing your things, consider hiring a junk removal company or a professional organizer to help.
Learn more about increasing your home's value:
2. Paint or Stain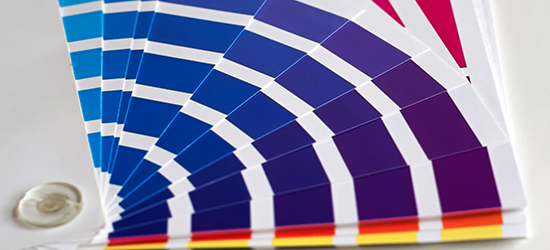 Ask anyone, and they'll likely tell you that painting your house—whether it's the inside of the house or the outside of the house—is an excellent way to transform its overall look and feel without breaking the bank.
Not only does paint transform a space, but it's also inexpensive and almost anyone can do it. You can paint as much or as little as you see fit—one room, or your whole house, the front door, or the entire exterior—it's entirely up to you.
There are several advantages to painting the interior or exterior of a home:
Protect your home from the effects of everyday wear and tear, dust, mold, and environmental effects.
Increase the overall value of your home.
Changing the color of your home's interior/exterior can change its entire look and feel.
The color you choose can set the tone for your day-to-day life. Light shades make rooms feel bigger and airier. Bold colors make a statement, and soft colors have a calming effect.
Staining is like painting in that it transforms a wood surface with minimal effort.
A deck is a common feature that would benefit from pressure washing and staining, transforming it to like-new condition.
If you have any reservations about doing the painting or staining yourself, hire a professional to ensure it's done right. If you choose to paint yourself, make sure you do it properly, or else your efforts will be wasted. (Who likes a messy paint job?) Make sure to the walls are clean and the edges are taped before you start painting.


---
---
3. Update Light Fixtures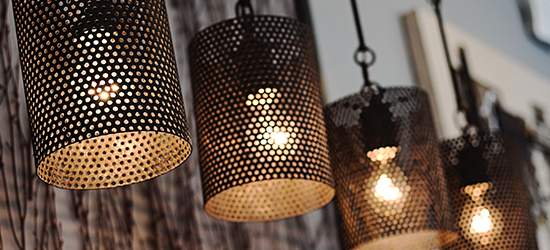 Another simple way to set (or reset) the tone of a room is with the lighting fixtures.
With a single swap-out, you can make a room look more modern, farmhouse chic, old-fashioned, or industrial—whichever look you prefer.
Wiring a light fixture is relatively simple if you're careful, but if you're hesitant at all, it's best to hire a professional electrician.
Things can go wrong fast if you're not sure what you're doing.
4. Add Ceiling Fans
If you live in a climate that gets warm, a ceiling fan can feel like a luxury, but they don't cost much.
Lower cooling costs and increased air circulation are two of the obvious perks of a ceiling fan, but they also change the aesthetic of a room, too.
Installing a ceiling fan is similar to installing a new lighting fixture, so if you're uncomfortable handling electrical wiring yourself, call a local professional.
5. Replace Hardware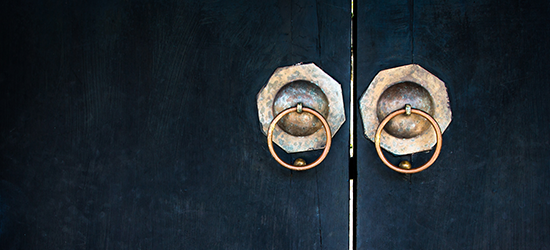 Take a look at your doors—your front door, your kitchen cabinet doors, your interior doors—what does the hardware look like?
Is it out of style, worn, or just in need of a change?
Swap it out.
Replacing the hardware on your doors is another fast and easy way to give your home a new look.
This goes for doorknobs, hinges, etc. Swap out the gold hardware for black, or use luxurious-looking levers in lieu of basic knobs.
Go a step further, and add a convenient electronic keypad to your front or back door so forgetting your keys can be a thing of the past.
6. Frame Mirrors
Frame old glass mirrors to quickly produce an expensive, stylish look on the cheap.
You can keep things simple by buying a picture frame from your local hobby store or you could reuse an antique frame.
Or you could go even further and create your own frame using whatever wood you'd like.
7. Replace Carpet
If you have carpeting in your home and it's 5+ years, chances are it's worn and ready to be replaced.
If you have experience doing so, replace the carpeting yourself.
Otherwise, consider hiring out the work, or go with an easy to install carpeting solution, such as carpet squares.
Replacing the carpeting will definitely increase the value of the home.
It also makes a home look and feel fresh and new, while improving the air quality, too.
---
---
8. Improve Landscaping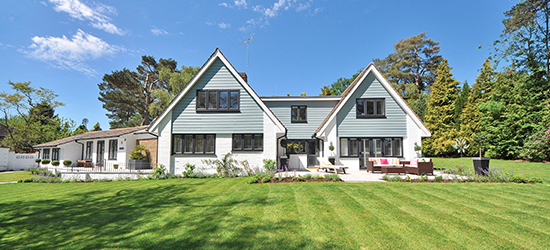 We all know to never judge a book by its cover, but when it comes to househunting, it's just what happens.
If a house isn't well taken care of on the outside, it more often than not isn't well taken care of on the inside.
And even if you aren't planning on moving in the near future, you can easily increase your home's value with the help of a little landscaping.
Make sure your lawn is well-manicured, including shrubs, trees, bushes, plants, etc.
Also, consider planting appropriate plants, like low-maintenance perennials and greenery.
Learn more about making the most of your landscaping:
Always gather any
permits
required in order to be in compliance with all your
local requirements
. If you are ever in doubt, do not hesitate to hire a professional. They will ensure the project is done right the first time, saving you time and money in the long run.