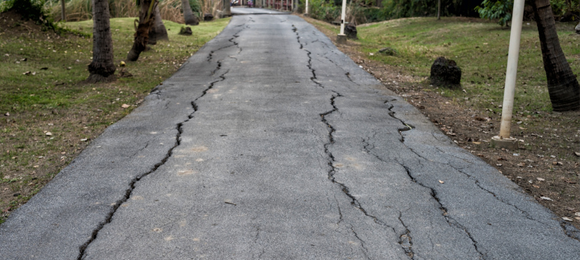 Asphalt driveways are typically cheaper to install than concrete driveways, but they also require regular maintenance and tend to have a much shorter lifespan than concrete driveways.
If your asphalt driveway hasn't been regularly sealed every 3-5 years, or if it's around 30 years old, it's time to replace it.
Before you can lay down the foundation of your new driveway, you must get rid of the old, which is where a demolition contractor that offers asphalt removal comes in.
If this is a project you've never had to deal with before, you're likely asking yourself, 'How much does asphalt removal cost?'
We've compiled an easy-to-read cost guide that will tell you everything you need to know about the pricing of asphalt removal.
This cost guide will go over:
This guide is meant to help give you an idea of what you can expect to pay for asphalt driveway removal but in no way guarantees the price you will pay. The best way to get an accurate
estimate
for
your
asphalt removal project is by getting quotes from service providers in your area.
---
---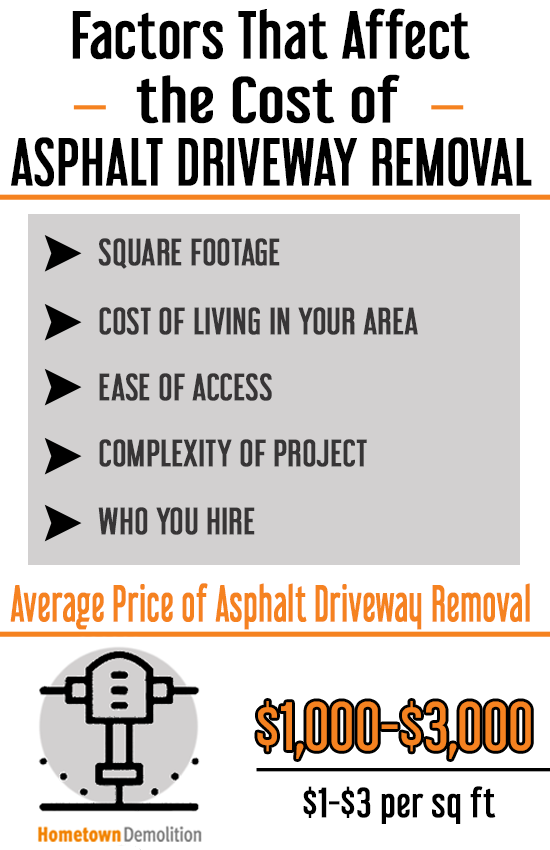 Asphalt Driveway Removal Average Cost
The national average cost of asphalt driveway removal is $1,000-$3,000, including debris disposal, and averages out to $1-$3 per sq ft.
The final bill you receive, however, will vary based on a wide range of circumstances that will ultimately determine the cost of your project.
Concrete Driveway Removal Pricing Examples
| | | | |
| --- | --- | --- | --- |
| State | City | Project Description | Project Cost |
| Minnesota | Richfield Park | Demolition of 1,600 sq ft asphalt driveway | $1,600 |
| North Carolina | Greensboro | Demolition of 1,000 sq ft asphalt driveway | $1,800 |
| Ohio | Cleveland | Demolition of 700 sq ft section of asphalt driveway | $3,500 |
A customer in Greensboro, NC paid $1,800 to have their 1,000 sq ft old and cracking asphalt driveway removed, which came out to $1.80 per sq ft.
In Richfield, MN, a customer paid $1,600 to remove their 1,600 sq ft asphalt driveway, which came out to exactly $1 per sq ft.
There are other cases where customers can end up paying much more than the average price based on their circumstances.
Like a customer in Cleveland, OH who paid $3,500 to have a 700 sq ft section of their asphalt driveway removed, totaling $5 per sq ft.
Oftentimes, a customer who is interested in removing their old driveway is also interested in replacing it with new material, and contractors who offer both services will bundle these prices together, saving you money in the long run.
The average cost per square foot to install an asphalt driveway is $7-$13, while asphalt driveway replacement is $8-$15 per sq ft.
Hiring the same contractor for both removal and installation can not only save you money but will likely save you time, allowing you to start enjoying your driveway sooner.
Learn more:
Factors That Affect Asphalt Driveway Removal Pricing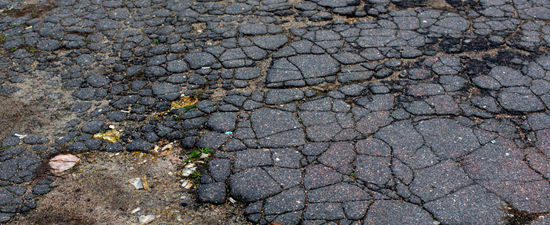 There are a variety of things that can affect the cost of your specific asphalt driveway removal project.
The most common factors that influence the total cost of asphalt driveway removal include:
Size of the driveway
Cost of living in your area
Ease of access
Complexity of the driveway
Contractor you hire
The biggest factor affecting the cost of asphalt driveway removal is the total square footage of the driveway.
Besides the obvious fact that larger projects require more labor, it's important to remember that disposal fees are calculated by weight and will reflect the price you're charged for your project.
Similarly, the cost of living in your area will also influence your asphalt driveway removal cost and you can expect to pay more for your removal than someone who lives in an area with a lower cost of living.
Another commonly overlooked factor that affects patio removal costs is the contractor you hire to do it.
Some contractors own their own dumpsters which allows them to offer lower fees, or you might qualify for a discount with one company but not the other.
Each contractor offers different levels of customer service and different prices, and not all contractors are created equal.
Because of this, we recommend reaching out to multiple contractors for quotes to compare pricing and availability.
This will help you get the best price for your concrete removal project and great customer service, too.
Continue reading:
How to Find the Right Asphalt Driveway Removal Contractor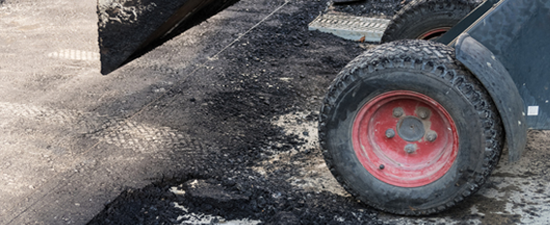 Hiring an experienced asphalt removal contractor to handle your driveway removal project is important for a number of reasons, but more than anything, it's for your protection.
If the driveway removal is not handled properly, damage can be done to surrounding property or underground lines.
Likewise, when it comes to driveway removal, grading the area improperly can lead to costly drainage issues down the road.
This is why we recommend hiring someone you know is licensed and insured to handle the asphalt driveway removal.
We recommend reaching out to three or more local contractors to obtain quotes for your project.
This will help to ensure you hire the right person for your asphalt driveway removal without overpaying.
Hometown helps make it easy to find contractors in your area, read customer reviews, and request quotes from as many contractors as you'd like.

---
---
Learn more about concrete removal and finding the right contractor: