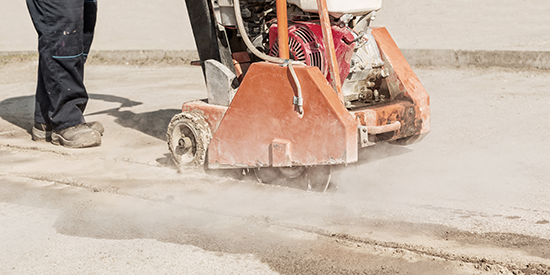 Updated May 24, 2023
The most difficult and daunting part of any home improvement project for homeowners isn't necessarily the work itself; it's finding the right contractor for the job—someone who is experienced, qualified, reliable, and honest.
We've all heard horror stories of people hiring a professional who turned out to be more like a con artist than a contractor, but this type of situation is avoidable.
Know what to expect and how to cover all your bases to ensure you choose the right contractor for your concrete removal project with our quick guide.
Table of Contents:
---
---
Understand Your Project First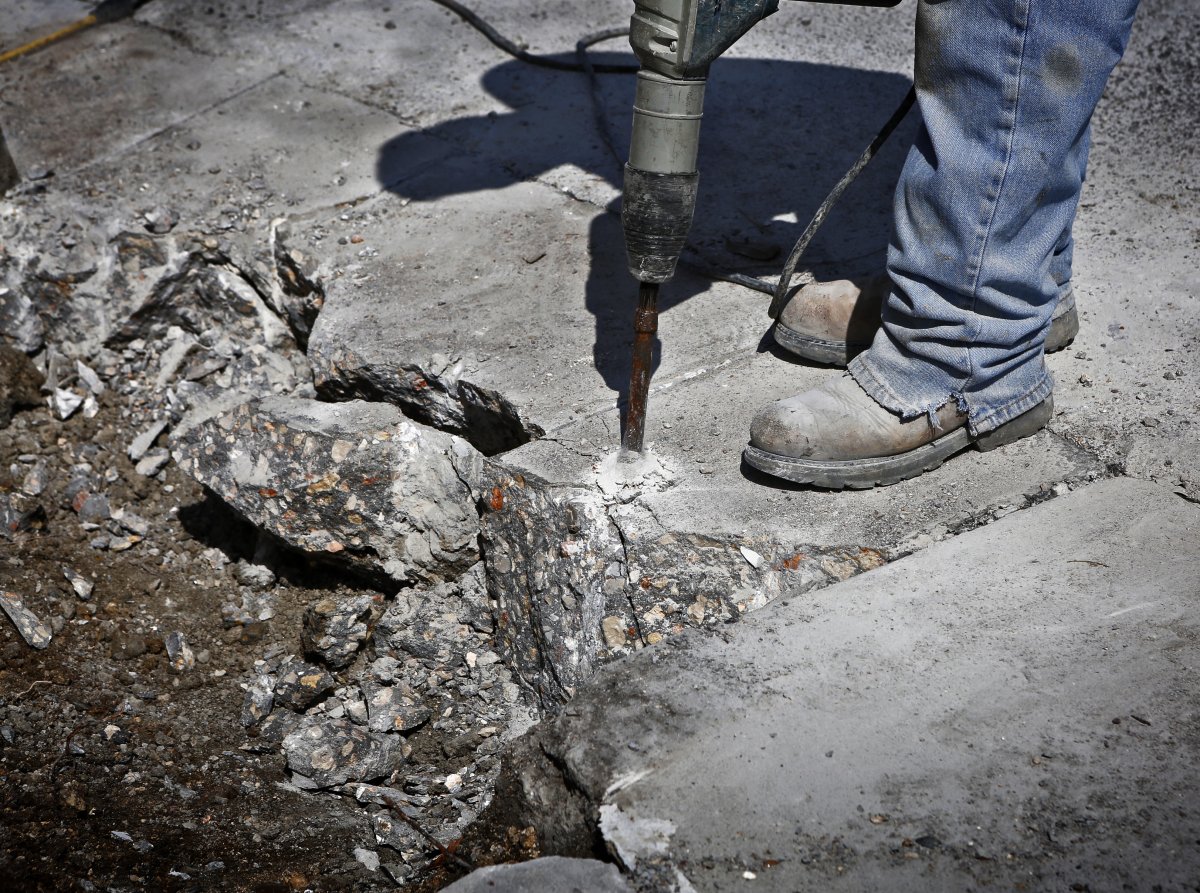 You'll want to be as specific as possible when explaining your project to contractors, so before reaching out to contractors, we recommend making sure you know what work you need done and have as much information on-hand as you can.
The more information you have regarding your concrete removal project, the more accurate your demolition estimate will be, and an accurate estimate is always the goal. What good would an inaccurate estimate do?
When reaching out to concrete removal contractors near you, be prepared to answer the following questions:
What type of concrete removal project is this—a foundation, driveway, patio, pathway, etc.?
How big is the area of concrete being removed?
To the best of your knowledge, how deep is the concrete? Is any of the concrete reinforced with mesh or rebar?
Where is the concrete area located? Is it easy to access with equipment?
When you do reach out to contractors for a quote, be sure to include as much information as you have. The more forthright you are, the faster they'll be able to provide an accurate estimate for your concrete removal project.
Keep reading:
Read Customer Reviews
One of the most valuable considerations to take into account when looking for a concrete removal contractor is what a contractor's previous customers have to say about their experience with them.
It's likely you know someone who has hired a concrete removal contractor in the past, so asking around is helpful, but Hometown makes it beyond easy to see what companies offer concrete demolition and removal in your area, read customer reviews, and request free quotes.
Real customer reviews, or getting a recommendation from someone you trust, are invaluable during the contractor hiring process.
Learn more: What to Look for in Demolition Reviews Before Hiring
Know Licensing Requirements in Your Area
In most cases, general contractors and most subcontractors will need to be licensed before performing any demolition or construction work, including concrete removal.
However, the requirements and protocols vary by state and municipality, so do your research on local contractor licensing laws.
The contractors you speak with should be aware of local licensing laws and be up to code, but check with your local department to confirm with them that is the case.
Don't be afraid to ask the contractor for a copy of their license if it isn't clearly visible. For a licensed contractor, providing proof of their licensing is no problem, so if they don't make it readily available or refuse to provide proof to you, be wary of hiring that contractor.
Get Multiple Contractor Quotes
We recommend speaking with a minimum of three contractors before deciding who you should hire. Hometown makes it easy to request and compare quotes!
Getting multiple quotes will allow you to adequately compare bids and make sure you're choosing the best contractor for the right price.
Learn more:
Get a Detailed Contract in Writing
Make sure your contract details exactly what work will be done, including payment plans, deadlines, what materials or equipment will be used to get the work done.
If something isn't documented, it's their word against yours, so that's why you should get as many details as possible in writing.
Any changes in the project should be accompanied by a written change order including all new information, like cost, labor, materials, etc.
Determine a Payment Schedule Before Signing
Be wary of any contractor who demands more than 50% of payment upfront.
You don't want a contractor to use your money to finish someone else's project, and this happens more often than it should. To avoid this, we recommend paying no more than 50% upfront, and then paying as the work is completed.
The contract should clearly spell out the payment schedule and when progress payments will be made.
Because concrete removal projects are often completed relatively quickly, an example of a payment schedule might be paying 1/2 of the total cost upfront then the final 1/2 when the work is completed.
Keep reading: Why You Should Never Pay Your Contractor Upfront
Be Sure Permit Procedures Will Be Followed
Nearly all home renovation projects require permits before work begins.
This isn't always the case for simple concrete removal, but you should confirm this with your contractor and local building department.
---
---
Choose the Right Contractor for Your Project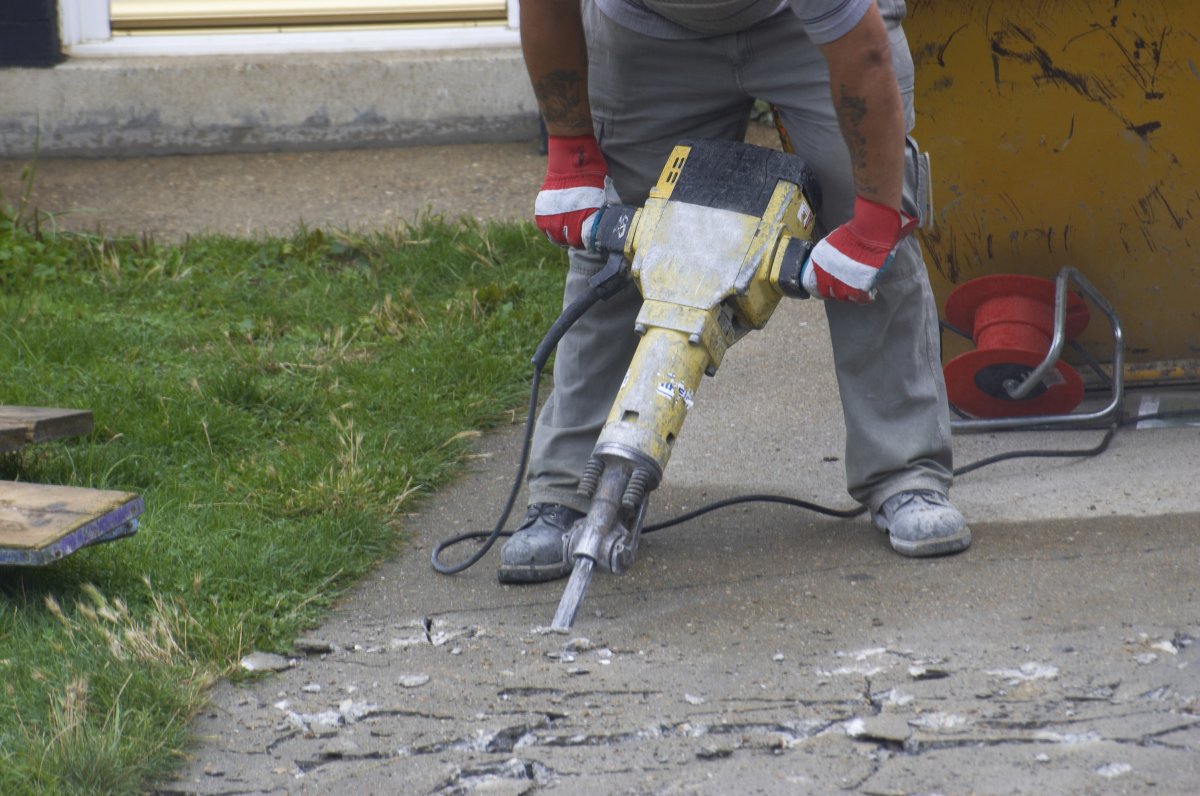 Although your neighbors' home remodeling contractor may have been great, that company may not be adequately experienced in concrete removal.
This is why we always recommend finding a company that regularly performs the work you're asking them to do.
Hometown makes it beyond easy to see local concrete removal companies servicing your area, read customer reviews, get answers to common concrete removal questions, and request quotes from multiple contractors with the click of a button.
As previously mentioned, read customer reviews carefully to make sure the contractor you're looking into is the right fit for you and your project.
Keep in mind that good customer reviews are just one of the criteria the contractor you hire should meet.
Keep in mind that the best contractors are usually busy, so don't be dismayed if the contractor you want to hire can't start right away. This is also why it's best to call well in advance of your desired start date for the project.
Learn more:
Check in with the Contractor Regularly
If possible, keep an eye on the project's progress as much as you can, and talk with your contractor periodically to check in on the progress.
If you are confused about something, see an issue, or have any questions about the work being done, do not hesitate to speak up.
---