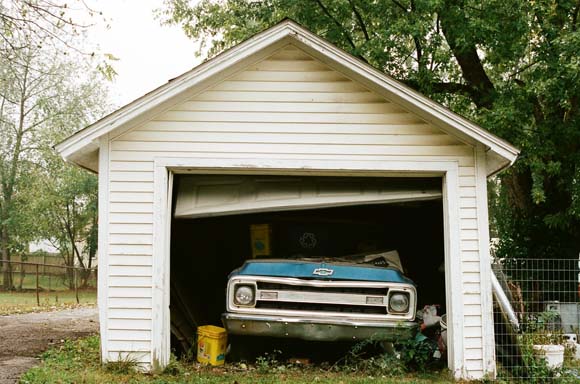 If you have an older garage that is outdated or too small, you may be considering tearing down your existing garage to make way for a new one.
While updating your garage may seem like a foolproof way to increase your property value, there are many things to consider before beginning demolition.
It is important to do thorough research on the zoning requirements your property falls under.
Oftentimes, in older, urban areas, garages were built on the property line to utilize as much space as possible.
In many of these cases, local zoning ordinances have since changed their requirements to no longer allow such placement.
In these instances, these garages are considered a legal non-conforming use, also known as being "grandfathered in" to the old ordinance.
Once you demolish this structure, however, new construction is typically held to the most current building standards.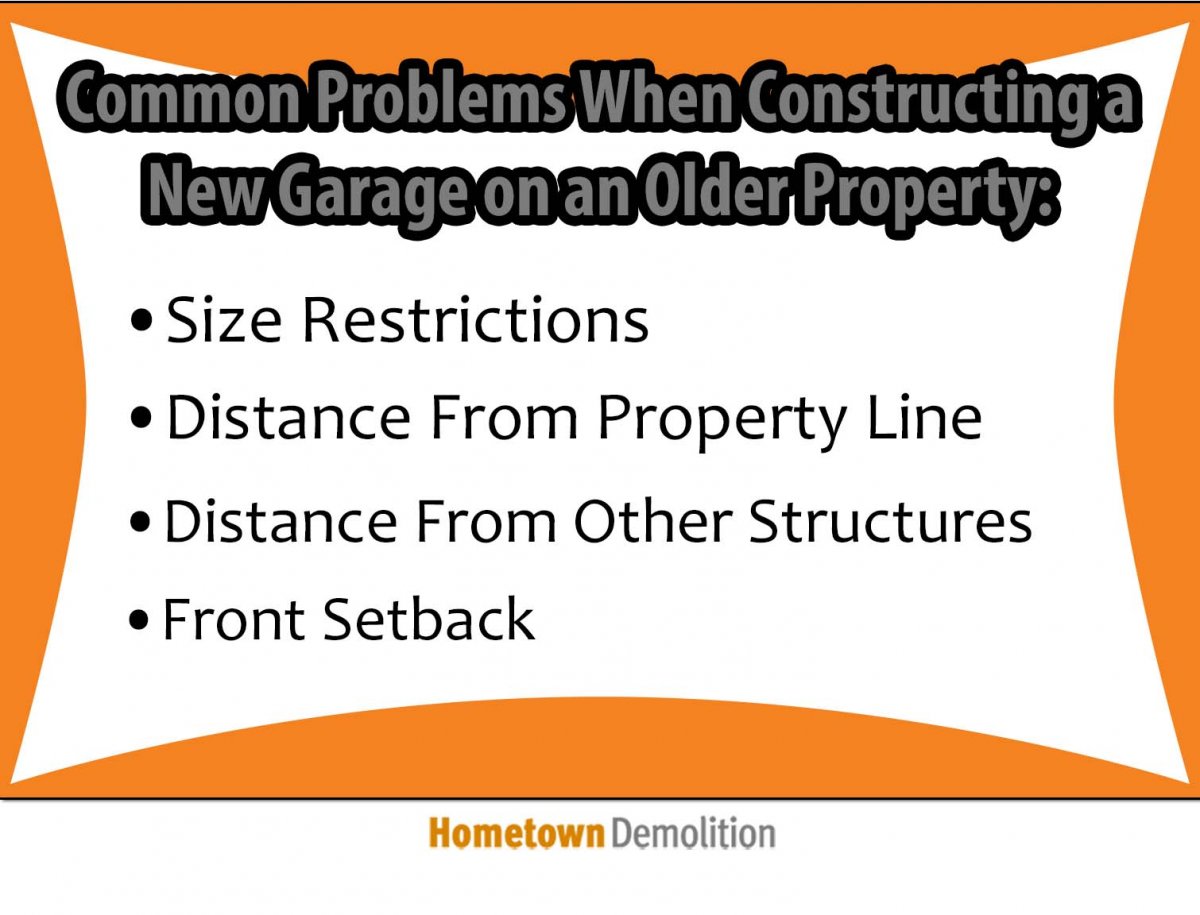 Size Restrictions
If the height of your "grandfathered in" garage is taller than current zoning regulations, you risk losing this desired height of your new build.
This also applies to square footage.
In Madison, WI, for example, some districts are zoned so that square footage must not exceed 576 square feet, while other districts allow up to 800 square feet.
Distance From Property Line
While the placement of your current garage may be directly on, or very close to, your property line, current zoning will likely require that your new construction be a specific distance from your property line.
While this may not seem like a problem, it can lead to other placement issues (see below).
Cincinnati, OH zoning ordinances mandate that structures on a residential lot be at least 3 feet away from the back and side property lines.
Distance From Other Structures
Similar to distance from property line requirements, oftentimes, there are distance requirements between one structure and another.
Moving your new garage father away from the property line may consequently cause it to be too close to your home or shed.
The City of Phoenix, AZ requires that garages be at least 6 feet away from the home.
Front Setback
Every city has its own set of standards for how close residential structures can be to the front of their property line, or as the name suggests, how far these structures are "set back" from the front of the lot.
This is why most garages you see are located farther back on the property than the home. If this requirement has changed since your garage was built, you may have to rebuild your new garage farther back on the property than you're used to.
Some districts in Boston, MA require that garages have a front setback of 75 feet, or if that be less, no more than 3/4 the depth of the lot.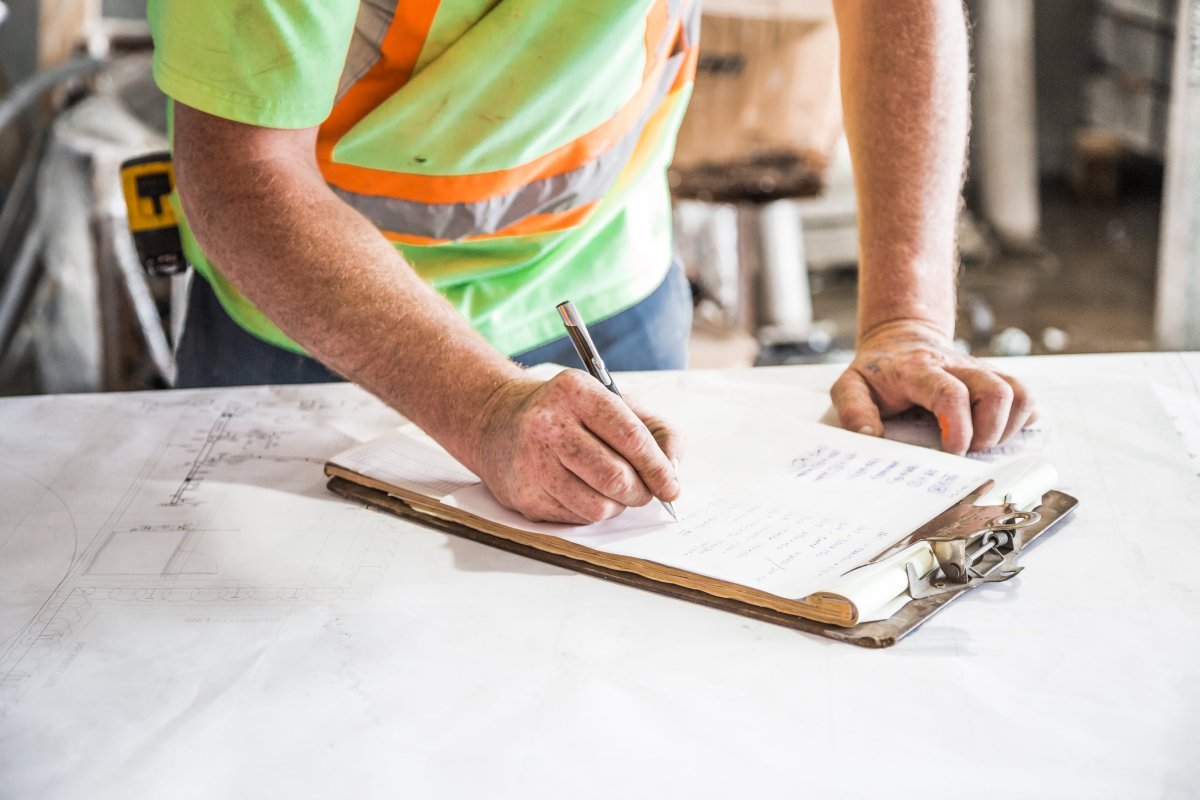 Do Your Research
Researching your local zoning ordinances, as well as finding the right contractor in your area, are crucial first steps to finding out if demolishing your existing garage is the best use of your time and money.
While every city may have different rules and regulations, the universal rule is that your local contractor should have the knowledge and experience to walk you through your options.
If your contractor is unsure what permits are required, take that as a red flag and find another contractor before moving forward with your project.
---
---
Demolition or construction without the proper permits can have financially devastating consequences.
Homeowners risk fines of several times the amount of the project if not done properly.
Planning a successful demolition or renovation project is crucial, so as not to risk the structure's safety and integrity, potentially resulting in damage to plumbing or electrical systems.
In some cities, like Chicago, IL, a permit to build a garage will not be granted if the previously standing garage was demolished without a permit. Tearing down your garage before doing the necessary research can result in the prevention of constructing a new one.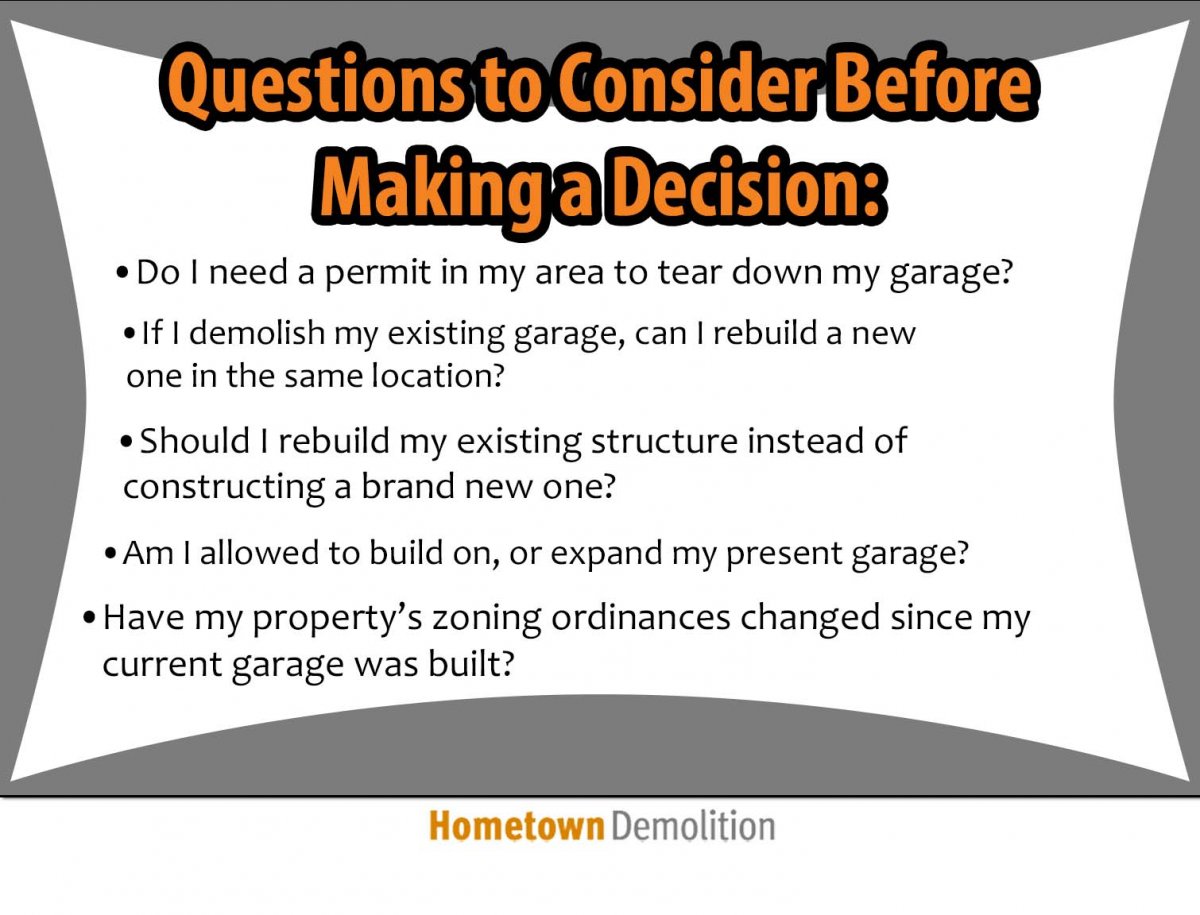 Questions to Consider Before Making a Decision:
Have my property's zoning ordinances changed since my current garage was built?
Do I need a permit in my area to tear down my garage?
If I demolish my existing garage, can I rebuild a new one in the same location?
Am I allowed to build on, or expand my present garage?
Should I rebuild my existing structure instead of constructing a brand new one?
If you find through your research that demolishing and rebuilding your garage may not be possible due to your local ordinance laws, don't lose hope.
You may be eligible to apply for a zoning variance, which if granted, would allow you to deviate from the current zoning requirements.
Every circumstance is different, but speaking with knowledgeable contractors and local officials in your area may be the key to finding a loop-hole.
---