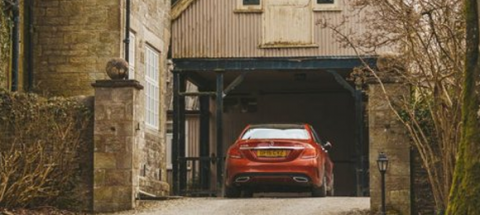 Updated August 10, 2021
How much does it cost to remove a garage?
Like all demolition jobs, the price to remove a garage depends on a number of factors:
Location
Removing a garage in higher-income areas will be more expensive than doing so in low-income areas.
Not only that, but where your garage is located on your property plays a role in pricing, as well.
The closer your garage is to other structures or landscaping obstacles, the more difficult it will be to remove, and therefore, more expensive.
If your municipality requires that you have a permit, you'll have to pay a fee in order to receive one.
Complexity
Most importantly, if the garage is anchored to a concrete slab, it will be more expensive to have removed.
Also, if the garage is wired for electricity, the wiring will have to be disconnected, perhaps removed—all of which will be reflected in the price.
Overall, garage removal costs can vary a great deal, from $1,000 to $3,000, depending on its size, whether or not it is anchored, wired, or in good condition. Generally speaking, the worse condition the garage is in, the less it will cost to remove it.
Keep reading about garage demolition prices:
---
Do I need a permit to demolish my garage?
More often than not, you will need a permit to take down your garage.
In a majority of cities, permits are needed when any structure or building is built, altered, or demolished.
However, there are some places that don't require a permit when demolishing a small, detached structure, like Seattle, WA and New York City for example.
Check with your city's Building Department to make sure you get all the necessary permits.
Most demolition contractors will handle the permitting process for you, but make sure you discuss this with them upfront. If they refuse to obtain the permit, this is a red flag.
Who should I hire to handle my garage demolition?
Depending on your location, there may be restrictions to who you can and cannot hire to perform your garage's removal.
For example, some cities have lists of permitted or approved contractors, so be sure to check with your Building Department.
Learn more about hiring the right contractor for the job:
---
---
Can I do the garage removal myself?
If you have a small detached garage and you're up for the challenge, you more likely than not could perform the removal yourself.
The question is: Should you do it yourself? And the answer is more often than not: no.
Tearing down any structure is more challenging than meets the eye, and doing it improperly could lead to serious injury.
For DIY'ers, here are some of the basic tools you'll need to safely take down your garage:
Safety equipment (glasses, gloves, work boots, etc.)
Hammer with ripping claw
Pry bar
Ladder
Tarps and drop cloths
Hand saw
Drill
Pliers
Heavy duty broom
Adjustable wrench
Keep reading about DIY projects: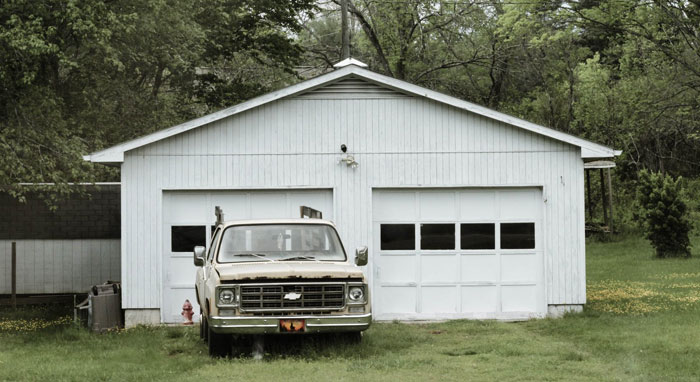 How does the disassembly process work?
When it comes to physically taking apart a garage, the general rule of thumb is to start at the top and work your way down, with the exception of entrances, exits, and windows.
NOTE: If electricity or other utilities run to your garage, you'll need to have them shut off prior to demolition/deconstruction.
Doors
With the door closed, tap the hinge pins loose (they should pop up an inch or two) by tapping on the bottom of the pin with a hammer and nail.
Once loose, pull them out with your fingers, or use a flat-head screwdriver to drive up on the underside of the pin.
Place a piece of cardboard or a protective sheet underneath the door to protect the floor, and carefully lift the door off the hinges.
Windows
Remove any trim around the interior & exterior of the window.
Remove any window jambs/frame pieces holding the window panes in place, and carefully remove the window sashes.
Pry the window frame from the wall opening.
Roof
Taking the proper safety precautions, carefully strip shingles off the garage's roof.
Disassemble the wooden framework of your roof by removing nails then prying them up.
Walls
Remove any existing drywall by first sawing a line from one end of the wall to the other, minding the studs, and then firmly but carefully removing it by hand. With some luck, it will rip off relatively easily, in big pieces.
Once all drywall in the garage is removed, you can begin prying apart/removing the walls one-by-one.
Floor
The concrete slab will have to be broken up and removed (if you don't wish to leave it in place).
---
How should I handle the debris disposal?
When going through with a garage demolition or deconstruction, there will no doubt be quite a bit of debris to deal with.
Depending on your state or city ordinances, it's possible that there is a law regarding the number of materials you must recycle.
For materials that cannot be recycled, renting a dumpster is another great way to manage the debris.
Oftentimes, the demolition contractor will handle the dumpster rental process, but be sure to discuss this with them up front.
Keep reading about proper disposal methods: What Can I Put in a Dumpster?: A Quick Guide to What's Allowed in Roll-off Containers
---