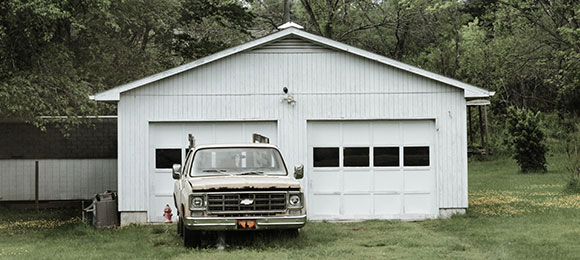 Garage demolition costs an average of $4-$8 per square foot in the United States. There are, however, several factors that will affect this overall cost. These factors include the materials used to build the garage, whether or not it's free-standing, and much more.
At $4-$8 per square foot…
500 sq ft garage demolition would cost $2,000-$4,000 on average
750 sq ft garage demolition would cost $3,000-$6,000 on average
1,000 sq ft garage demolition would cost $4,000-$8,000 on average
1,500 sq ft garage demolition would cost $6,000-$12,000 on average
The Main Factors Affecting Garage Demolition Cost
The average cost of demolishing a garage is $4-$8 per square foot, but that price can vary a great deal depending on a number of factors:
Attached or Detached
Attached garages cost more to demolish than detached garages because more goes into the overall project, from planning to physical demolition and to repairing the remaining structure.
Size
The size of your garage will play a big role in the cost to demolish it. The more stalls in the garage, the more it will cost to tear it down.
Material
Brick garages are typically the most expensive garages to demolish due to sheer weight alone. Wood frame garages are usually the most affordable to demolish. Plus, if the materials are recyclable or reusable, you may be able to recoup some of the project costs. Cinder blocks, wood in decent shape, and cement are all valuable.
Salvaging materials can increase the project cost if the contractor is doing the work, but you may be able to do some of the salvaging yourself, which can save you money.
Hazardous Materials
If the garage contains hazardous materials, like asbestos or lead paint, you will need to remove it before you can finish the demolition process. This can cost anywhere from $1,500 - $5,000 depending on the amount of asbestos or lead paint and size of the garage.
Complexity
Many garages have electrical and plumbing components to them, which can affect the cost of demolition as well.
Foundation
You can expect to pay more for garage demolition if it sits on a concrete slab that needs to be demolished, too. This can cost $700 - $1,500 depending on the slab's size and thickness.
Geographic Location
The accessibility of your garage will also play a role in cost, as well as the city it's located in. For example, major cities have higher labor costs and disposal fees, so you can expect to pay more if you live in a metropolitan area.
Permits
A local permit (and corresponding fee) is usually necessary for demolition projects of all types, including garage demolition. Actual permit requirements and costs vary from one city to the next but should be included with the overall cost. If your contractor is not willing to pull permits on your behalf, it could be a sign that they aren't appropriately licensed to do the work.
---
---