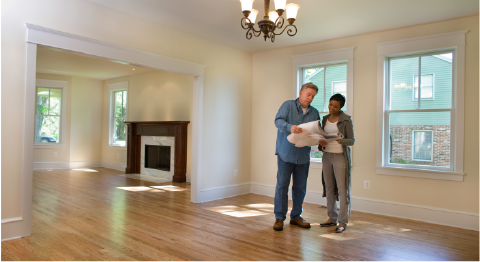 Updated August 5, 2022
Dealing with contractors can be scary.
We get it.
It can be overwhelming hiring contractors because so much can go wrong.
You want to be sure you hire a good contractor with the right qualifications, who doesn't overcharge, dodge your calls, or damage your property somehow.
It doesn't seem like too much to ask, but it oftentimes feels that way.
So, to simplify things, we've put together a list of our tips for hiring a qualified contractor so you can avoid the headaches of hiring the wrong one.
Our biggest tips for hiring contractors:
---
---

Compare Estimates and Reputations
Most people who report having a bad contractor experience admit that they didn't get multiple bids before starting their project.
One of the best things you can do to make sure you hire the right person for the job without overpaying is getting multiple quotes for the job.
We always recommend getting three estimates or more to ensure you have a solid understanding of pricing in your area and what's the best deal and the best value, not just the best price.
In addition to comparing estimates, you should also look into...
Each contractor's experience
What past customers have to say about them
When the contractor can start/finish the project
Each contractor's payment schedule expectations
Any additional details that could affect your decision
Throughout this process, remember that the goal is to find a contractor who can complete your project the right way for a fair price.
Hometown specializes in making the once-difficult process of hiring contractors easy.

Easily browse demolition contractors in your area, read customer reviews, and with the click of a button, submit a single quote request to up to three contractors in your area performing the work.

By filling out our short quote request form, you can get free, no-obligation quotes faster and easier than ever.
Learn more: Easily Find a Demolition Contractor With Hometown
Confirm They Are Licensed and Insured
One of the worst things you can do when hiring a contractor is hire someone who is unlicensed or otherwise unqualified to perform the work.
Some states only require a contractor obtain a license if the work they perform costs more than a certain amount, while other states may only require a contractor be registered before performing the work.
If your state requires a license, always make sure the contractor you hire has the proper licensing.
If a contractor's license number is not on their website, estimates, or contracts, this could be a red flag. (Learn the other contractor red flags!)
Don't hesitate to ask a contractor for their license number, because hiring a contractor who isn't licensed, bonded, and insured could cause headaches and even lawsuits down the road.
Each state comes with its own licensing requirements, so make sure you understand your state and local licensing laws.
Get All the Details in Writing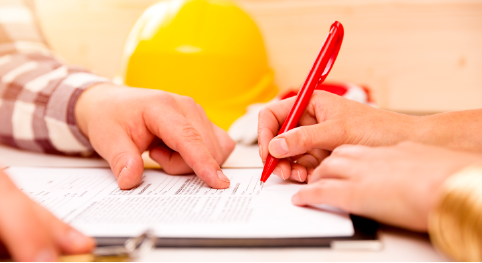 Before hiring a contractor, be sure you get a written contract that includes all details of your project so there will be no surprises.
A contractor's written contract should include…
The exact work that will be done
The material and equipment the contractor will use to complete the job
Detailed payment schedule
Timetable for project completion
Before signing it, make sure you completely understand everything it says.
Don't be afraid to follow up with the contractor for clarification before signing.
Not all contractors prepare their estimates the same way, which is why it's so important to understand what to look for so you can make an informed decision.
Cost of Labor
Legitimate contractors are always upfront about the rate they charge for labor, whether it's hourly, daily, or by project.
The contractor's estimate should include the labor rate they charge for the work.
If they charge an hourly or daily rate, they should also estimate how much time they expect the project to take based on the information you provided them.
Cost of Materials
Most demolition projects do not require materials, although some do, such as interior demolition projects or in the case of fence or deck removal and replacements.
Likewise, your estimate should also include any replacement materials they will be using if you are not purchasing them yourself.
Be sure this information is outlined in a list and not simply given as one lump sum.
Cost of Permits
Most demolition projects require a permit be pulled before work can commence.
A licensed contractor should have no problem pulling a permit for you.
If a contractor is unwilling to pull a permit for a project they're working on, it's likely a sign they aren't qualified to do the work.
With that said, a demolition permit typically costs $200-$400. (Your exact permit costs may be more or less depending on your specific project and where you live.)
Payment Terms
It's also crucial to understand payment terms, like their accepted forms of payment (cash, check, card, or financing) and the payment schedule.
For example, do they request any money upfront? (It should not be more than 50% of the total estimate for a relatively small project and no more than 30% for a large project. "Pay as you go" vs paying for everything up front.)
Find out more:
Make Payments as Work Is Completed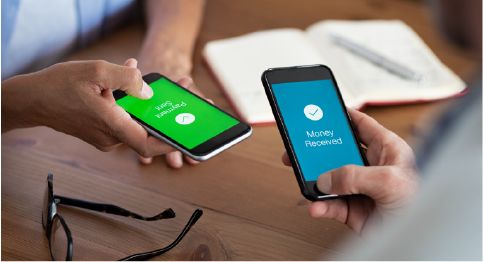 The contractor should outline the payment schedule in the written proposal and you should understand and agree with said payment schedule before signing.
As previously mentioned, for smaller demolition projects, like fence or deck removal, it is standard for a company to ask for 50% of the payment upfront and the final payment upon completion of the project.
For smaller projects, this isn't considered a red flag, but any more than 50% should cause concern.
For larger projects, 30% of the total cost upfront is common, but any more than that should raise concern.
Simply put: Be wary of a contractor who requires a large payment upfront.
---
---
Read on: