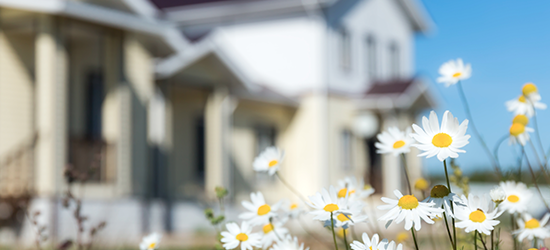 If you live somewhere that experiences bitter cold winters, you'll want to inspect your house after the last freeze to make sure it hasn't sprouted any new issues.
Go over this quick checklist to make sure your home is ready for spring.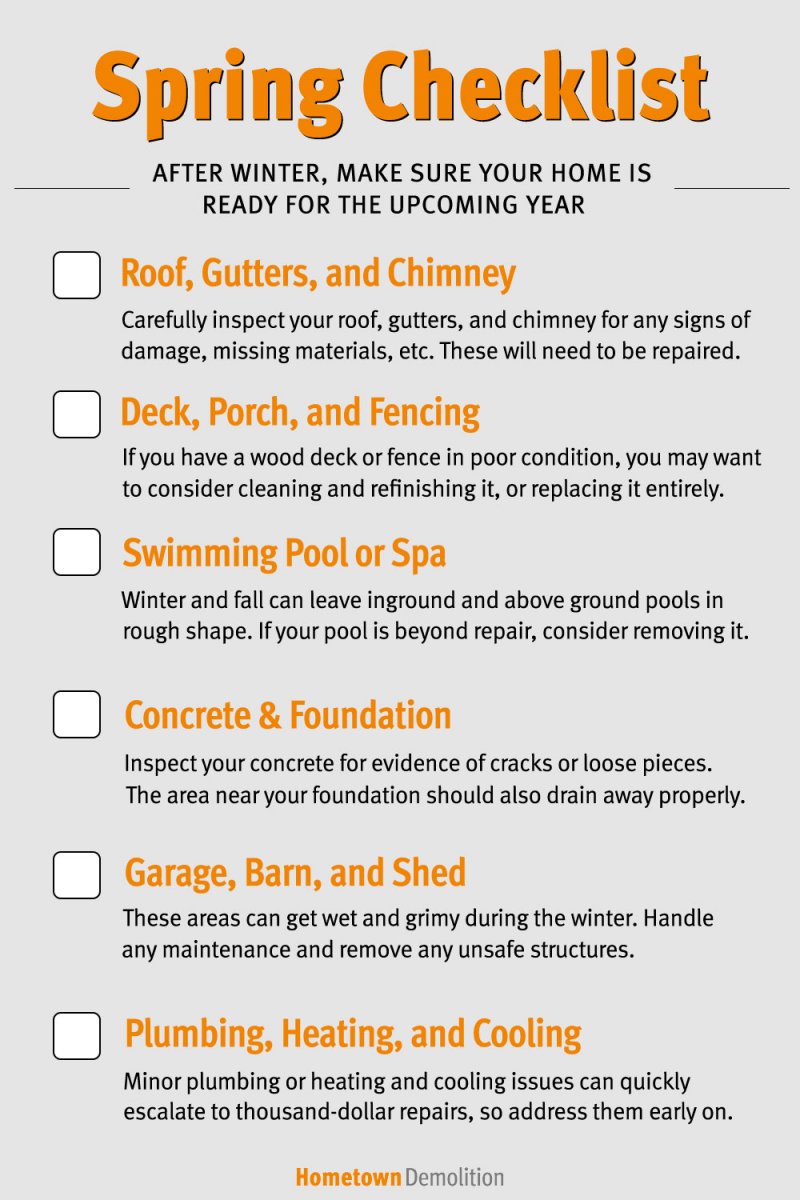 Roof, Gutters, and Chimney
Review your roof.
On a dry, warm day when your roof is clear of ice and snow, carefully climb up on your roof to clear off any debris, but make sure you're aware of the risks first.
Start by using a broom or leaf blower (using the lowest setting to avoid damaging shingles) to remove any leaves, branches, or other debris from your roof.
Next, carefully inspect your roof. Do you see any damaged shingles that appear cracked, loose, buckled, or to be missing granules? Are there any missing shingles? If so, these issues will need to be addressed properly to minimize further damage to your roof or your home.
If you have any reservations whatsoever about climbing up on your roof, hire a professional roofing contractor. They will be able to repair any leaks and address damaged shingles in the best manner possible.
Check out your chimney.
Examine the chimney's exterior for any signs of damage. Check all flashing and mortar joints, using masonry caulk to patch any cracks or gaps that you see. If the flashing's condition is bad enough, patch it with caulk, then call a roofing contractor to repair it in a more permanent way.
Have the chimney flue cleaned and inspected by a certified professional, too.
If the chimney is in bad shape, you may want to have it removed.
Give gutters the once-over.
Be prepared for spring rains by making sure gutters are clear of any leaves, twigs, or other debris. Keep an eye out for roofing granules in your gutters, too, as it could mean your roofing shingles are going bald and need to be replaced.
Once all debris is scooped out, use your garden hose to rinse out the system.
This is an easy way to tell if your gutters have any leaks or compromised spots. Loose or leaking gutters will need to be reattached and/or patched using exterior caulk or roofing cement.
All downspouts should drain away from the foundation, too.
Misdirected spouts or faulty gutters could lead to water making its way into your basement or crawl space rather than outside where it belongs (if it hasn't already).
Also, make sure the gutters are angled slightly downward so water can drain properly.
---
---
Learn more about roofing projects:
---
Deck, Porch, and Fencing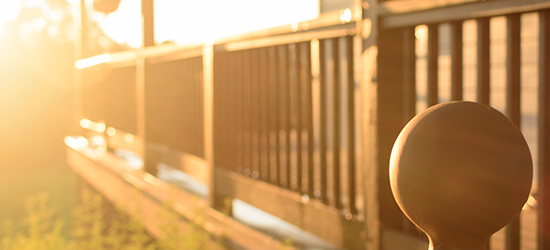 Inspect all decks, porches, patios, stairs, fencing, and railings for parts that are loose or deteriorating. If wood is compromised, it won't be long before it starts to rot.
If the winter left any wood in poor condition, you may want to consider cleaning and refinishing it. If the wood looks like it might not be sturdy or could be dangerous, consider having it demolished instead.
KEEP READING:
---
---
Swimming Pool
After fall and winter, your inground or above ground pool may be in rough shape. Your specific to-do list will depend upon the type of pool and the way it was winterized, as well as the age, size, and overall condition of the pool.
If your pool is beyond redemption, having it removed could save you thousands each year in pool maintenance costs. Not to mention, if you ever plan on selling your home, having an unsightly or unused pool removed could increase the number of potential buyers.
---
---
Keep reading about pool removal:
---
Concrete & Foundation
Before spring rains have sprung, ensure the yard—especially near your foundation—is level and drains properly. If it has become uneven, have low areas filled with compacted soil.
Inspect foundation walls and floors, concrete, and any masonry on the property for cracking, deterioration, bulging/heaving, etc. 



Cold winters wreak havoc on concrete, asphalt, and masonry alike. After the last snow thaws, inspect your concrete for evidence of cracks or loose pieces. Cracks should be patched if possible and replaced when necessary. Likewise, the concrete grade should drain away from the home properly.
---
---
Learn more about concrete:
---
Garage, Barn, and Shed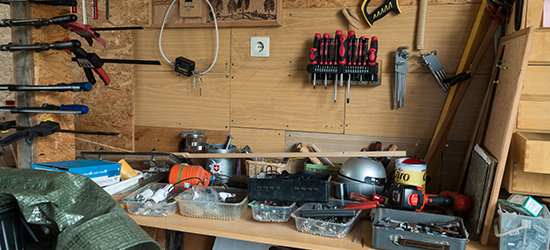 During the colder months, your garage, barn, and/or shed may have accumulated extra junk and gotten especially grimy from wet, salty roads. Take advantage of a sunny day and clean and organize your storage spaces.
Start by getting rid of anything you don't use anymore, recycling, donating, or re-selling what you can. Then, sweep out any dirt and debris, dust any cobwebs, and give the floor a good scrub.
If your barn, shed, or garage is looking a little worse for wear, demolishing it may be the best bet.
---
Find the right contractor for you:
---
Plumbing, Heating, and Cooling
If left unchecked, a minor plumbing leak can turn into thousands of dollars worth of damage. Once the risk of freeze has passed, check your water meter for plumbing leaks. Start by making sure no water in the house is running. Then, go check the meter to see if the flow indicator is spinning. If it is, you've got a leak. Hire a professional plumber to come address the leaks before it turns into a serious issue.
Now is also a good time to change out your air filter and have your heating and cooling systems inspected, cleaned, and tested.
---
Keep reading about demolition and hiring the right contractor: