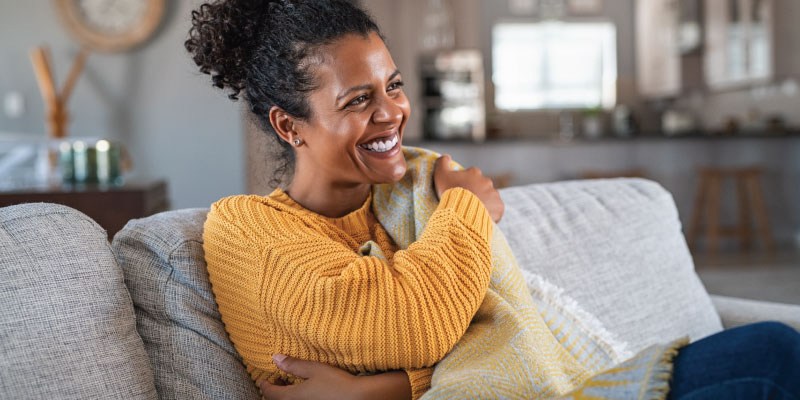 Updated November 11, 2023
If you're looking to make a dramatic change to your living space, sometimes you need to tear down before you can build up.
With winter months keeping us inside more, and contractors' schedules getting less busy this time of year, the cold months are a great time of year to tackle a wide range of interior home improvement projects.
In this guide, we'll list our 10 most recommended indoor home improvement projects, promising a fresh start and a new, improved atmosphere in your home.
Worklist:
---
---
Open Up Your Space
Knocking down non-load-bearing walls can completely transform the layout of your home. Consider removing walls between the kitchen and dining room or living room to create an open-concept living space. This not only enhances the flow of natural light but also gives the illusion of a larger, more inviting home.
Interior demolition contractors are experts at safely tearing down walls, whether load-bearing or not, and can do so without causing a huge mess throughout your home. They have the equipment to manage dust and debris efficiently, which will save you the stress of extensive cleanup.
Update Your Flooring
Rip up that outdated carpet or old, worn-out tiles to make way for a stylish new flooring option. Whether you opt for hardwood, laminate, or trendy vinyl planks, a new floor can redefine the entire aesthetic of a room.
Replacing your floors can give your home a new personality and increase its value; however, floor removal isn't as simple as it may seem, and it's quite difficult work at times. Because of this, it can be a time-intensive and painstaking job, making it a better project for pros for a majority of homeowners.
Hiring a pro has many benefits over doing floor removal yourself, including saving time, making less mess, increasing safety, and doing a more professional job.
Revamp Your Kitchen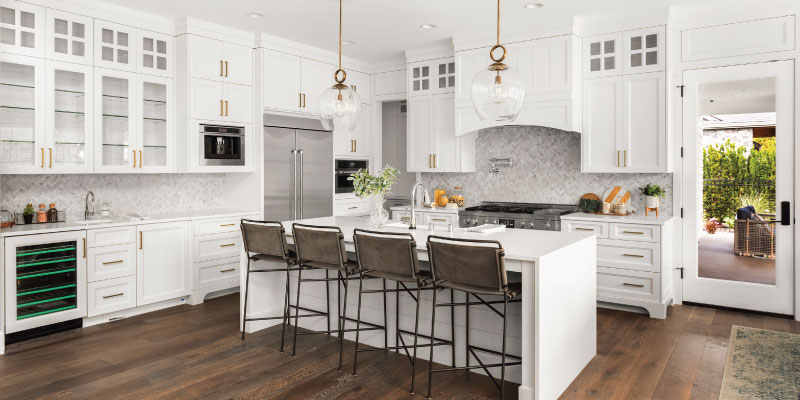 Take your kitchen from outdated to contemporary by demolishing old cabinets, countertops, and appliances. Consider an open shelving concept or sleek modern cabinets. This project may also involve removing an old kitchen island to make room for a more functional and spacious layout.
Remodeling your kitchen yourself can save you money, but things can go wrong, causing costly mistakes that require professional help to remediate. Because of that, we highly recommend hiring a professional to handle the work properly, efficiently, and safely.
Modernize the Bathroom
Demolish that old, outdated bathroom and create a spa-like oasis. Remove the old tiles, bathtub, or shower enclosure, and replace them with modern, stylish alternatives. Don't forget about updating the vanity and lighting fixtures for a complete transformation.
A professional can safely remove these items from your bathroom for you, ensuring that plumbing, electrical, and other important features are not impacted or disturbed.
Read more:
Create a Primary Bedroom Suite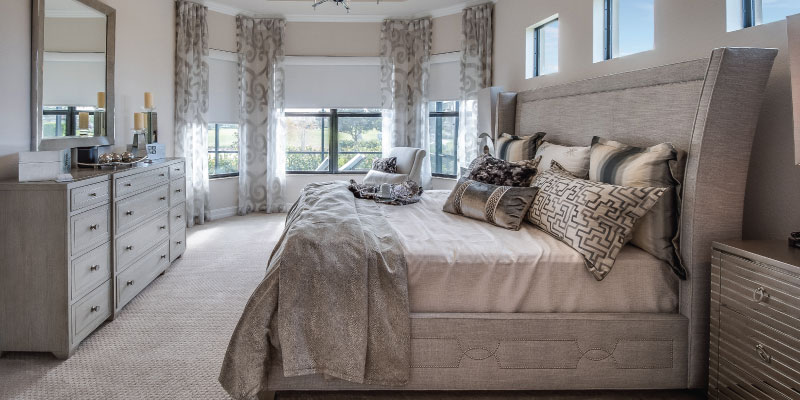 Combine two smaller bedrooms or repurpose an underutilized space to create a luxurious primary suite. This project might involve removing walls, rerouting plumbing, and upgrading electrical systems to accommodate a bedroom and en-suite bathroom.
Because of the work that goes into this project, we always recommend hiring a professional. Load-bearing walls, plumbing, and electrical work should always be left to the pros.
Learn more: Bedroom Remodeling: The Basics You Should Know
Expand Your Closet
If you find yourself constantly battling a cluttered closet, consider demolishing the existing one to make way for a larger, more organized space. This might involve removing interior walls, adding built-in shelves, or creating a custom storage solution tailored to your needs.
This is certainly a job that you can do yourself, but if it involves extensive work, like tearing down walls or rerouting electrical wiring, then we encourage you to reach out to a professional for assistance.
Transform Your Basement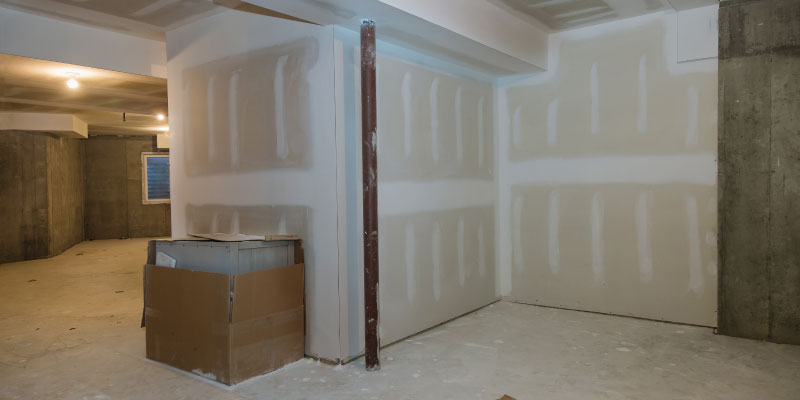 Unleash the potential of your basement by demolishing the old, dark paneling or outdated finishes. Waterproof the space, remove any unnecessary walls, and create a functional living area, home office, or entertainment space.
This is another project that can be DIY if you have the necessary experience and equipment to get it done safely. However, if you require walls torn down or any extensive work, hiring a professional is always advised.
Keep reading: Remodel Your Basement on a Budget (for $10,000 or Less!)
Remove Popcorn Ceilings
Bid farewell to the outdated popcorn ceilings of yesteryear. Though not as extensive as some other projects, removing popcorn ceilings involves scraping away the textured surface, smoothing it out, and applying a fresh coat of paint for a cleaner, more modern look.
If you don't have access to the proper equipment or have the physical strength (or desire) to hold up a drywall sander, this is another good project for a professional to help with.
Custom Built-Ins
Demolish old, bulky bookshelves or entertainment units and replace them with custom-built options. This not only maximizes space but also adds a personalized touch to your living areas.
There are a number of options when it comes to built-ins, making it a relatively easy DIY project or in-depth work, depending on what you choose to do.
These indoor home improvement projects involve a bit of demolition but promise to breathe new life into your living space. From opening up your floor plan to creating custom storage solutions, these projects allow you to customize your home to fit your lifestyle and design preferences.

If you choose to take on a project that requires professional assistance, let Hometown help you find the right pro for the job. We make it easy to get answers to common home remodeling questions, read verified customer reviews, and request multiple quotes from local contractors. We streamline the entire process, making it easier and faster than ever to find professional services when you need them.

If you do choose to handle any of the work yourself, rent a dumpster or trust junk removal professionals to assist with the proper disposal of any resulting debris.
---